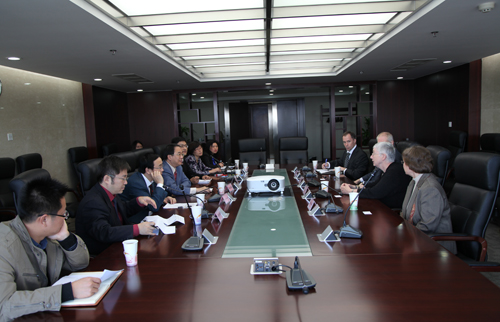 About AU:
Athabasca University (AU), established in 1970, is Canada's most famous public university for open and online education. AU is dedicated to increasing the equality of educational opportunity for adult learners, both in Canada and worldwide.
AU is widely respected among international distance education institutions for its open and distance course design, learner support, and development and application of education technology.
AU's main campus in Athabasca, Alberta, together with its campuses in Edmonton and Calgary, serves 40,000 active students. Over 50 undergraduate and graduate programmes are offered in a wide range of specialties, including business management, sociology, legal science, fine arts, computer science, information technology and distance teaching.
Collaboration with the OUC:
After several exchanges of visits between AU and the Open University of China (OUC), a solid cooperative foundation has been laid and a smooth channel of academic exchange established.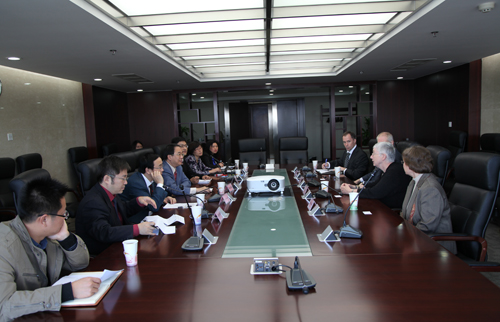 On November 1 2012, a four-member delegation composed of Margaret Haughey (Vice President, Academic), Brian Stewart (Vice President, Information Technology & CIO), Cindy Ives (Vice President, Learning Resources), and Iain Grant (Manager, International Affairs) visited the OUC. The delegation toured the themed exhibition on the history of the university, entitled "From China Central Radio and TV University to the Open University of China," as well as the Digital Learning Experience center, Learner Support Center and main campus library. Discussions took place between the delegation and various relevant OUC staff, including representatives from the OUC Department of Teaching Resources and Management, Information Technology Department, and Development and Planning Department as well as senior teachers. OUC President Yang Zhijian and Vice Secretary Zhang Shaogang of the OUC CPC Committee also met with the delegation, and following their in-depth discussions, the two sides have agreed to establish a joint research center for distance education so as to further the cooperation on and mutual development of distance education courses and teacher training.