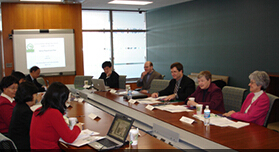 About MSU:
Michigan State University (MSU) is a public university located in East Lansing, Michigan State, USA. Founded in 1862, it was the first university established according to the Morrill Land-Grant Colleges Act. MSU is not only famous for education, agriculture and communication theory, but also for its vanguard role in the research of packaging and musical therapy.
MSU owns the hotel management school with the second longest history in America. MSU's students come from 50 US states and 130 countries around the world, making it one of America's most international universities. MSU currently has 47,131 enrolled students and more than 10,000 faculty and staff. MSU boasts the largest scale overseas training course among America's single campus universities, offering over 200 courses for 60 countries. 
Cooperation with the OUC:
In May 2006, under the instruction of the Confucius Institute Headquarters (Hanban), the Open University of China (OUC) established the MSU Online Confucius Institute in cooperation with MSU, headquartered in the MSU's school of education. It is the world's first Confucius Institute to be specially engaged in online Chinese education. The OUC set up the Confucius Institute China Research Centre, whose teaching resources were jointly researched and developed by the OUC Chinese Language  Centre and National Modern Distance Education Resources Centre. The OUC Chinese Language Centre is responsible for the day-to-day work of MSU Online Confucius institute in China.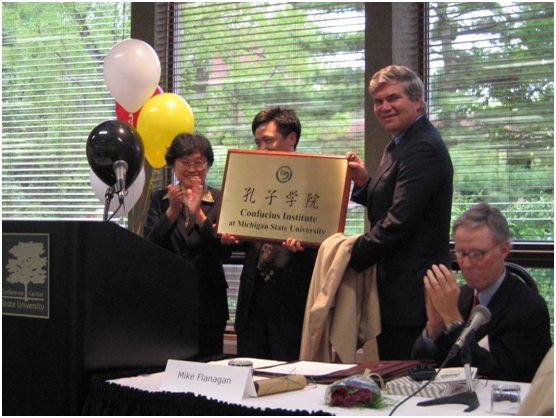 In terms of development of teaching materials, the OUC has developed some parts of the "Chinese Your Way" course for senior high school. In addition, it has finished developing 25 packages of teaching materials on "Chinese Culture Appreciation", including videos and PowerPoint presentations. It has also designed and developed course-assisted search tools including a voice system and search tools for Chinese characters.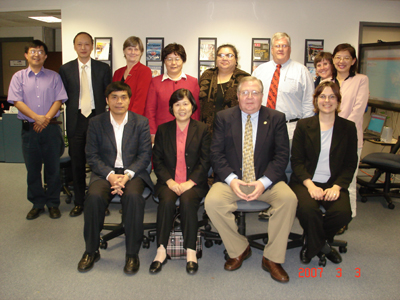 The current focus of the Confucius Institute's development lies in enhancing the construction of basic capabilities, including the construction of teaching personnel and online learning resources. The China Research Centre of the OUC Confucius Institute has developed into a professional team with Chinese language teachers, education technology, media design, software research and overseas business channels. In terms of resources construction, it has completed 60 units and 360 hours of online adult learning courses, and combined 108 experience courses about Chinese language, culture and communications by way of transplanting, creating and reconstruction. The next task is to find a suitable business model to spread and apply existing online resources.