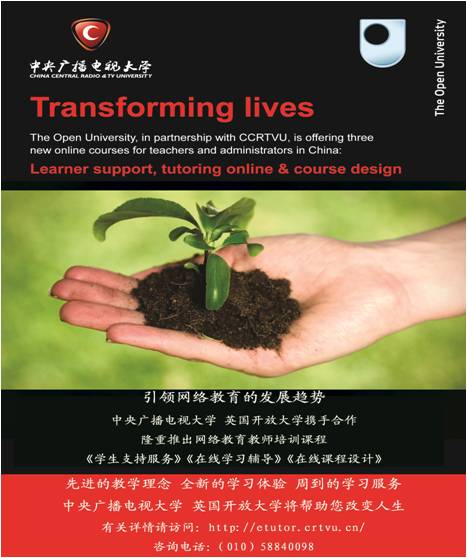 The Online Tutor Training Programme has three initial three modules, Online Course Design, Learner Support, and Tutoring Online, all of which are taught online.
This programme, introduced from the Open University, UK (OUUK) and adapted based on the local needs in China, provides training for Chinese online tutors to enhance their teaching abilities. The programme is characterised by its bilingual, open learning style, small classes, and learn-to-use teaching model.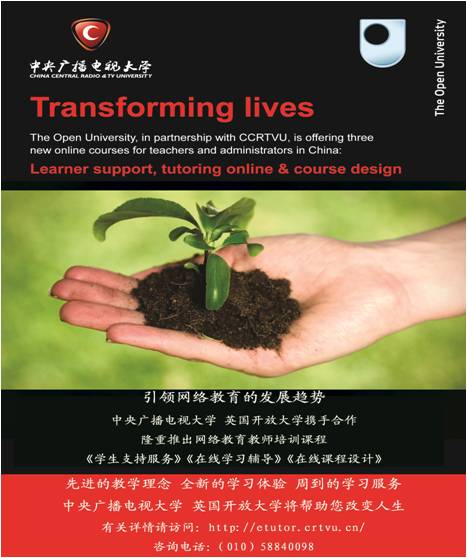 Since its launch in September 2009, the online tutor training programme has trained 1,934 people, of whom 1,649 completed the course, giving a pass rate of 85%. The learners come from 118 units both inside and outside the OUC system, including the OUC headquarters, OpenEdutainment, CCRTVU Resources Centre, 84 local RTVUs at the provincial and prefecture city levels, 20 regular universities (Peking University School of Web-based Learning, etc.), and 11 Training Centres for industries or enterprises, including China Construction Bank, covering 29 Chinese provinces, cities, and autonomous regions
To date, 44 educators have acted as tutors, of whom 28 are from the OUC (including professors, doctoral degree holders, or experts in related fields), 16 are external experts, and four are specially invited experts. The programme has created a cultivation plan to select tutors for the ongoing training, choosing from the excellent trainees who completed the programme to join the teaching team and leveraging the experience of current tutors to train more new tutors. This has laid a solid foundation for the ongoing operation of the programme, offering learners an effective pathway to transform their learning outcomes into practical experience.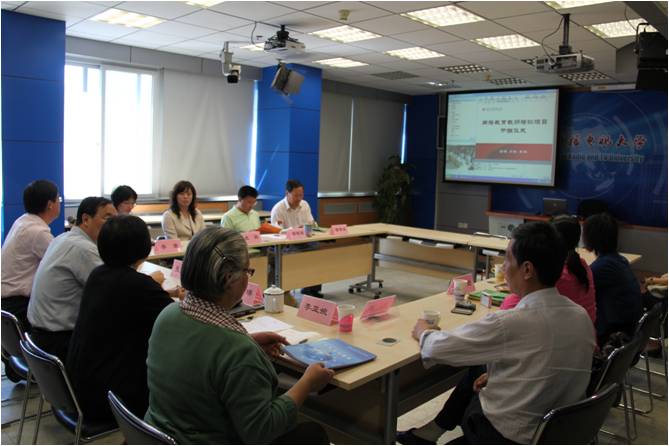 Four new courses are under independent development as part of the project: The Application of New Technology in Education, Online Learning Tools, The English for Online Education, and Online Searching. The first training class for The Application of New Technology in Education was held on 15 October 2012.
In April 2013, the OUC invited Professor Martin Smith from the OUUK to carry out a series of teaching and research activities such as lectures, workshops, one-on-one interviews, local surveys, online forums, and interactive QQ sessions, which infused the programme with new vitality.