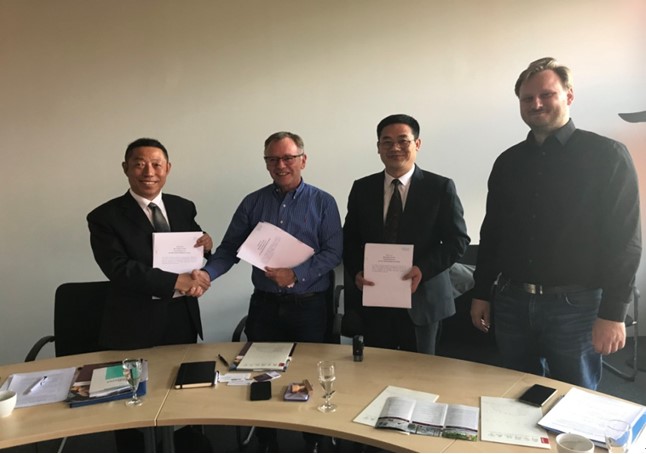 Otto von Guericke University Magdeburg (abbreviated OVGU), located in Magdeburg near the capital city of Berlin, it was a public university founded in 1993 based on the amalgamation of Magdeburg's Technical University, Teacher Training College, and Academy of Medicine.
At present, it has nine faculties and sixty-three majors. In the general German universities ranking list released by Der Spiegel, OVGU was ranked the 4th place. Academic Degrees granted by OVGU are recognised by the Chinese Ministry of Education.
On 5 June 2018, the OUC, the Otto-von-Guericke Business School Magdeburg and Beijing International Institute of Asia-Europe Education and Culture (AEEC Institute Beijing) formally signed the Agreement by the OUC, Otto-von-Guericke Business School Magdeburg, and AEEC on the Joint Master's Degree Programme. They also conducted an in-depth discussion on the specifics of joint education and teaching, and reached a consensus. They agreed to carry out a joint education programme in majors such as Management, Finance, and Management of Business Administration (MBA), build relevant curriculum and teaching resources, exchange students and cultivate international student cooperation, carry out mutual accreditation for learners, and conduct mutual exchanges and visits.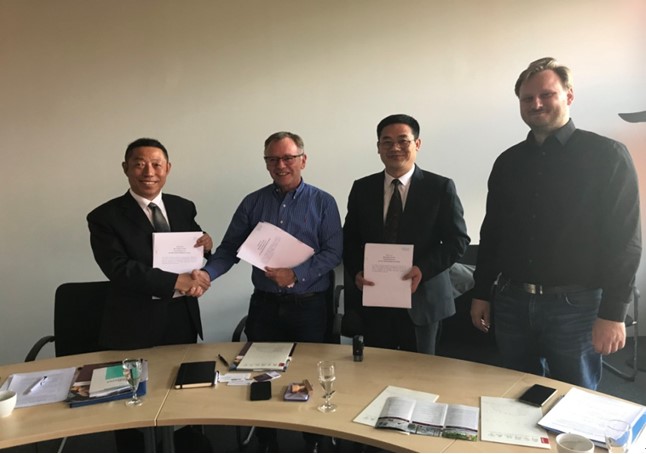 On 12 April 2019, the OUC, OVGU, and AEEC Institute Beijing signed a supplementary educational cooperative agreement on a Sino-German Joint Master's Degree Programme at the OUC's Wukesong campus in Beijing. The signing of the supplementary agreement has built a foundation for the launch of the project.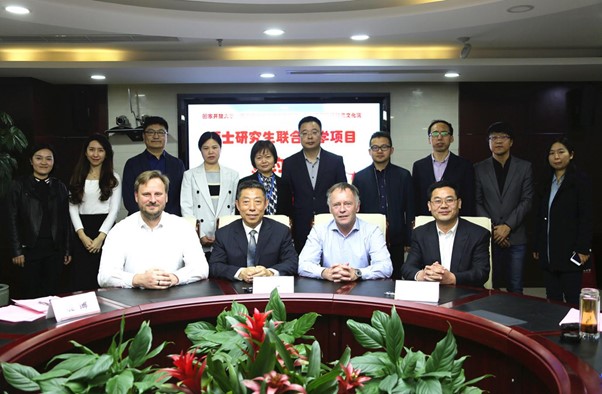 In the academic year of 2019 – 2020, the OUC has officially started the enrolment work for the Finance and MBA majors within the OUC organisational system and mainland China areas and is undertaking the instruction, teaching resource construction, learner support, assessment and training, and selection of instructors for four foundation courses for the MBA major: Introduction to Economics, Statistics of Economic Status, Macro Economics, and Business Mathematics.