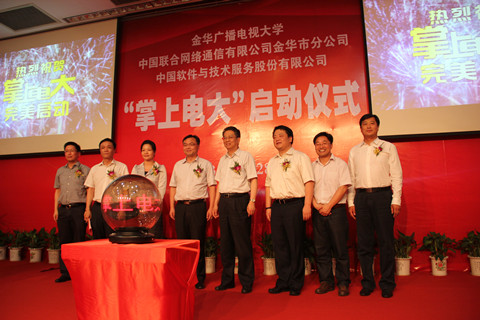 On May 28, "Mobile RTVU" software, which was cooperatively developed by Jinhua Radio & TV University (Jinhua RTVU), Jinhua Branch of China Unicom and China National Software & Service Co., Ltd,
 was officially launched in Jinhua city. The launch ceremony was attended by Huang Xiaohang and Lin Danjun, vice mayors of Jihua, Lu Fang, member of the Party Committee and vice-president of Zhejiang RTVU, and Tong Haibo, vice-president of the Zhejiang Branch of China Unicom.
"I've had the good fortune of meeting great teachers at Jiaxing Radio and TV University. I have completed my junior college education here, but I want to continue
 to study here for an undergraduate degree. I'd like to use my youth to lay a solid foundation for my own development and serve Jiaxing, so that I can repay her great kindness to us as our second hometown!" He Peng, an excellent graduate from Shenyang,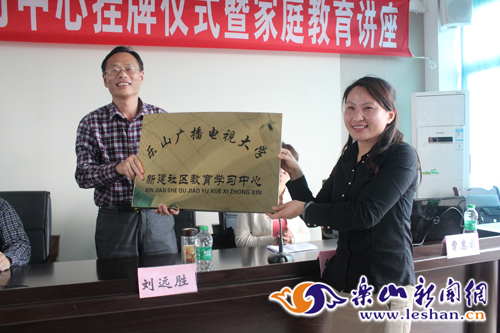 In the interest of developing community education and constructing a lifelong education system for all, on May 8, Leshan RTVU officially established
 a community education study center, organized family education learning activities in the newly built primary school, and issued more than 500 free learning cards to parents.