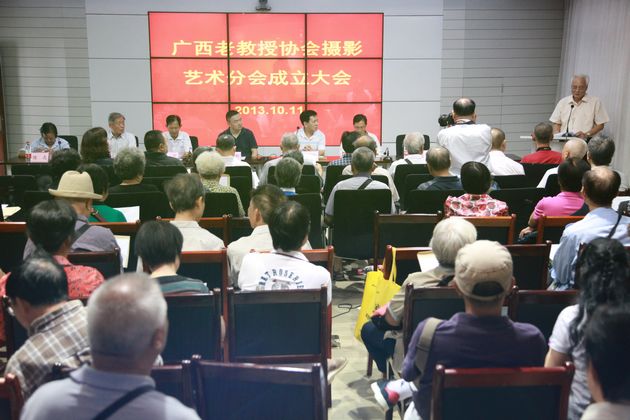 On the morning of October 11th, the Photographic Arts Branch (hereinafter referred to as "Branch") of the Guangxi Old Professors Association was established in Guangxi Radio and TV University (RTVU).
 The president of the Association, Che Fangren, along with other guests, such as Guangxi RTVU Vice President Miao Jian,
attended the inaugural meeting. More than 100 people, including founding members of the Branch and the teachers and staff of the Training Institute, attended the inaugural meeting of the Photographic Art Branch.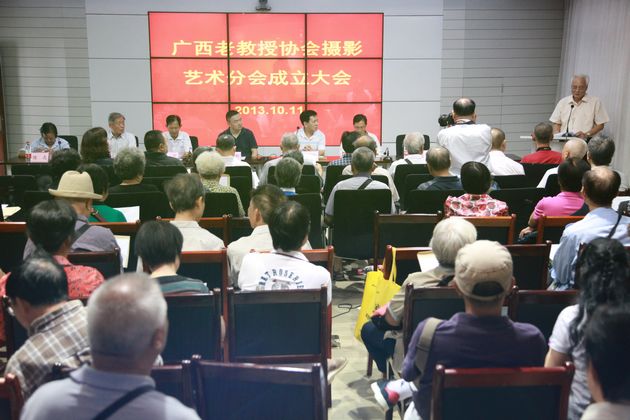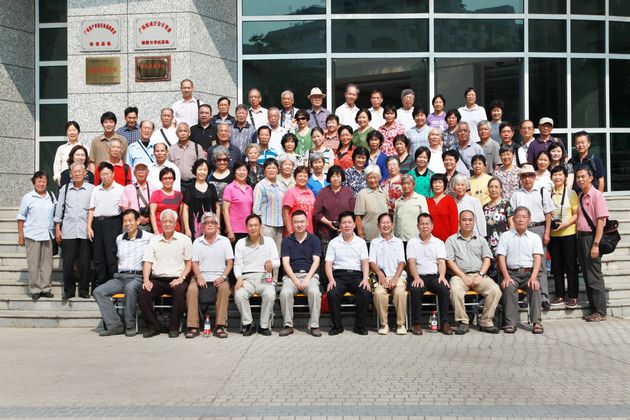 The Photographic Arts Branch of the Guangxi Old Professors Association is an affiliate of the Guangxi Old Professors Association (GOPA), which is composed of photographers over the age of 55 from among the teachers and staff of Guangxi colleges and universities, and a massive group of volunteers. Its purpose is to enrich the life of senior citizens and foster socialist culture and the development of photographic art. In order to facilitate seniors enjoying lives of independence, achievement and entertainment, the photographers of the GOPA gathered to carry out the creation, teaching and exhibition of photography. Guangxi RTVU provides a platform for these professors to exchange photographic techniques, and offer them a richer and happier life in their golden years.
The director of the Branch, Professor Zhong Yingshan, put forward two wishes: First, that the Branch carry out regular activities and lectures on the study, communication, exhibition and evaluation of photography; and second, that the members' works should be published as periodicals and photograph albums after a certain period. Director Zhong also proposed that all the old professors in attendance travel to Guilin together in November to shoot the red leaves so that they may enjoy the fun of taking photos together.
At the meeting, the president of the Association, Che Fangren, approved and affirmed the role of the Branch of the Old Professors Association, an organization established by Guangxi RTVU. He said that it felt very meaningful to attend this gathering as a person who had worked his entire career at Guangxi RTVU, and expressed his thanks to the university for providing the setting and demonstration platform on behalf of his fellow old professors. He added that photography is very suitable for old people, since it can enrich their lives. What's more, he concluded, seniors can also contribute a lot to the art of photography.
After officially establishing the photography association, the first lecture on photography at the Branch was organized. During the lecture, Ms. He Xiaomin from Guangxi RTVU instructed the audience on photographic techniques and skills. Her words were welcomed by the assembled members and affirmed by President Che Fangren as well.  
By Zhang Lijuan, the Training Institute