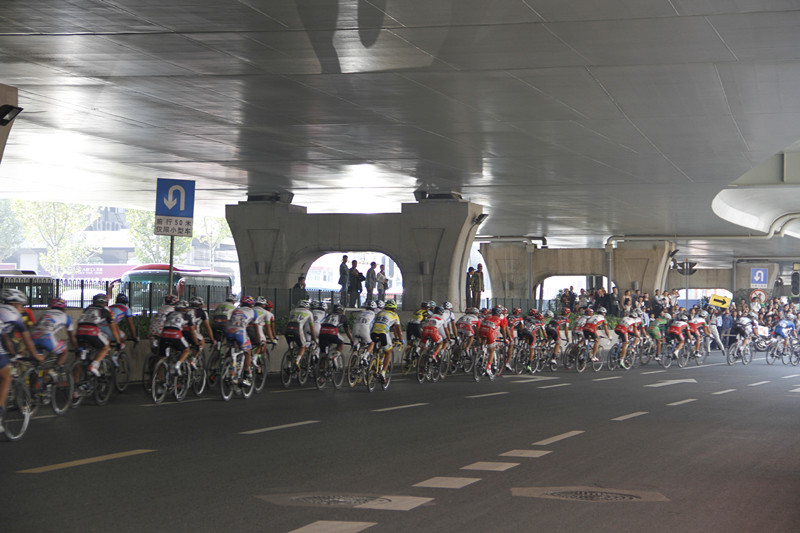 On the morning of September 28th, more than 120 domestic and international cyclists participating in the China International Bicycle Race finished the 140 kilometers of the Wuhan stage of the race,
 with an atmosphere reminiscent of a scene from "The Fast and the Furious". Over one thousand teachers and students from Wuhan Radio and TV University (RTVU) took part in the volunteer services supporting the race.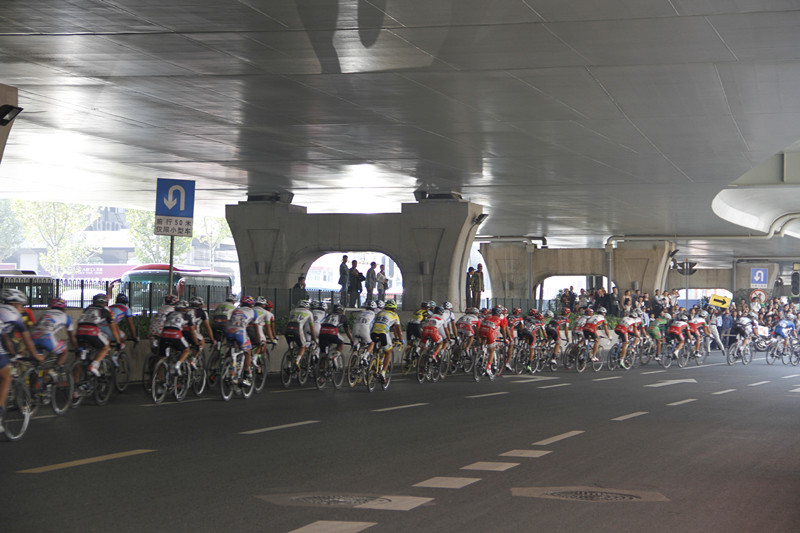 Racing Teams in the Wuhan stage of the "China International Bicycle Race"
Before ten o'clock in the morning, the volunteer service team composed of more than 1,100 teachers and students reached the specified racing section, and were arranged in an organized fashion along 2,000 meters of the race course. They assisted the police in keeping traffic orderly and assisted spectators in politely observing the Wuhan stage of the "China International Bicycle Race". As the competing teams would pass by, the students would wave the red flags in their hands to cheer the cyclists on, while at the same time reminding the excited crowd to pay attention to safety. 
After the race, the students were still filled with passion, especially those of the 2013 freshman class. They were deeply moved, and expressed their feelings: "It is very meaningful to take part in such an activity as newcomers to Wuhan, and it was a great privilege to be able to add this meaningful volunteer service to our time in university." Some students realized that through taking part in this activity, they have seen not only a speed competition, but also a kind of tenacious sportsmanship, and the concept of environmental protection unique to the bicycle race.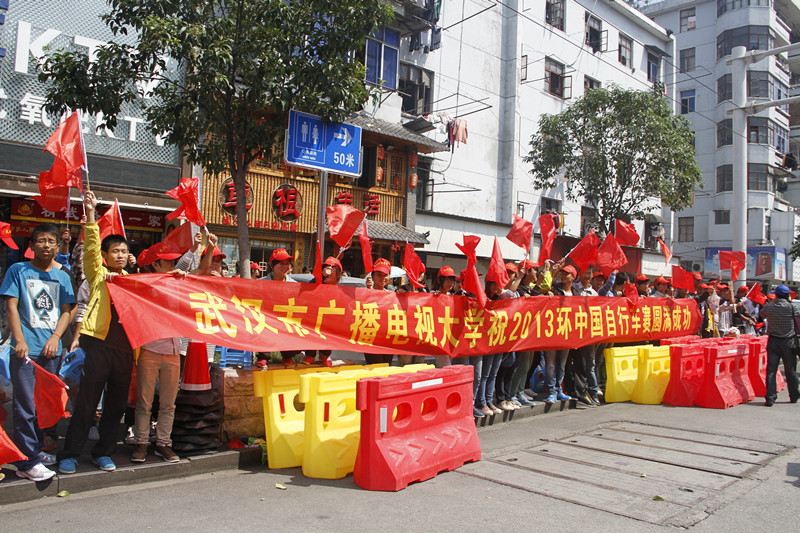 The volunteers from Wuhan RTVU cheering on the cyclists
By Xia Lisha, General Affairs Office of Wuhan RTVU