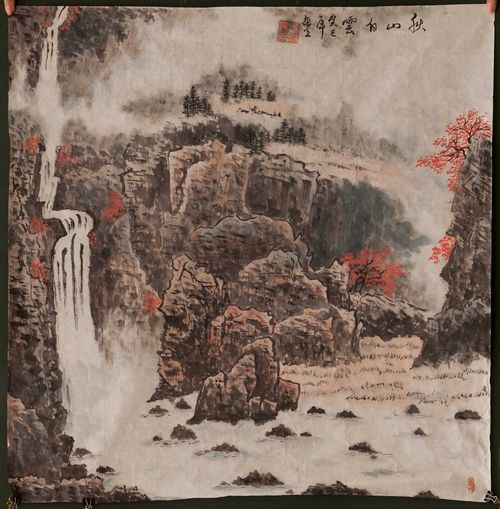 Recently, the Research and Training Centre for Community Education under the Ministry of Education (MOE) held its nationwide "Beautiful Community Traditional Chinese Painting Contest".
 Harbin Radio and TV University (RTVU) responded positively by organizing for various community colleges, an elderly university and teachers at Harbin RTVU to participate in the contest through wide publicity and careful preparation. The university strictly evaluated collected artworks before eventually selecting 28 outstanding ones to be entered in the competition.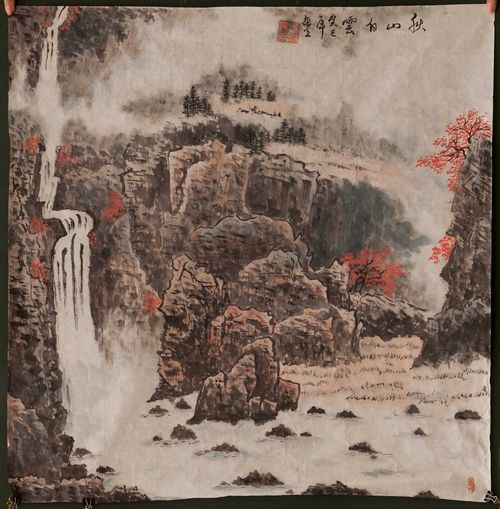 Entered PaintingEntry Work: "Autumn Mountain and White Cloud"
Several experts from the Contest Evaluation Committee of the MOE Research and Training Centre for Community Education have carefully compared and critiqued all entries based on artists' creativity and paintings' artistic impression. Some 106 artworks have been selected as primary entries for the contest following thorough evaluation. Six artworks affiliated with Harbin RTVU are among nearly 1,000 shortlisted works from 28 provinces and autonomous regions, reflecting the fruitful results of community education at Harbin RTVU. 
Traditional Chinese painting is a deeply loved art form among the masses that has a widespread base. "Beautiful Community Traditional Chinese Painting Contest" is not only an important initiative to spur life-long learning among all people, but also an activity that can benefit the public by leading a wide cross-section of society and the grassroots community to pay further attention to and greater appreciation of traditional Chinese painting. Harbin RTVU will continue to carry out community education activities to popularize and advance traditional Chinese culture and guide the healthy development of cultural and educational causes for the community.