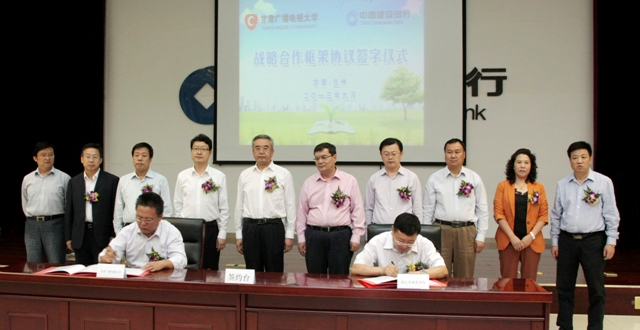 On September 10, 2013, Gansu Radio and TV University (RTVU) signed a strategic cooperation agreement with the Gansu Branch of China Construction Bank.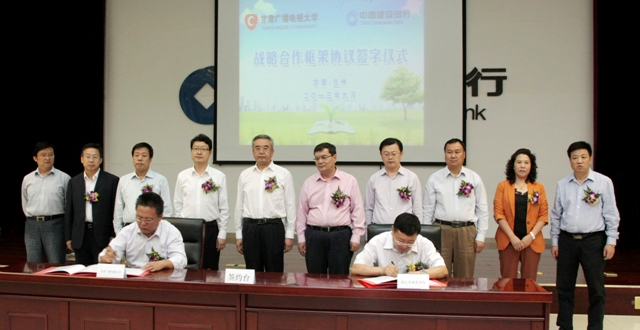 According to the arrangement, both parties agreed to cooperate in the open university's construction projects, education finance business, learner-formation projects, students' online payments, and student's practicals.
President of Gansu RTVU, Wei Ruqin, noted at the signing ceremony that the signing of the strategic cooperation agreement marked a new stage for mutual cooperation between the two sides. Gansu RTVU has entered a critical period in its strategic transformation, and the construction of the open university will increase prospects for future cooperation for the two parties. 
Director of the Gansu Branch of China Construction Bank, Erkin Ai Zezi, expressed his hope that Gansu Branch could offer more financial services for the future development of Gansu RTVU, and hoped sincerely that both parties would continue to prosper together in a win-win situation, marked by close cooperation in the future, by taking advantage of the opportunity of the signing of this comprehensive business cooperation agreement between the two parties. 
The vice president of Gansu RTVU, Wang Hongning, and the deputy director of the Gansu Branch of China Construction Bank, Zhu Bohai, signed the agreement on behalf of each party.