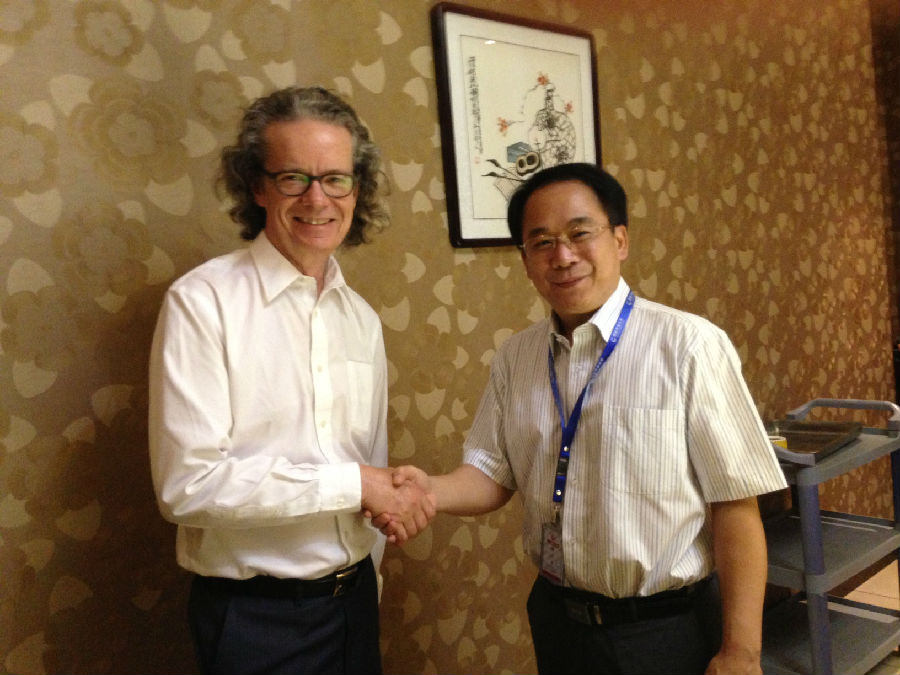 A Delegation from Canada's Thompson Rivers University (TRU) visited the Open University of China (OUC) on July 2, 2013. The delegation included Dr. Alan Shaver, president of TRU,
 and Ms Baihua Chadwick, interim associate vice president and CEO of TRU World Global Operations. Yang Zhijian, president of the OUC, and Zhang Shaogang, deputy party secretary of the OUC, welcomed the delegation.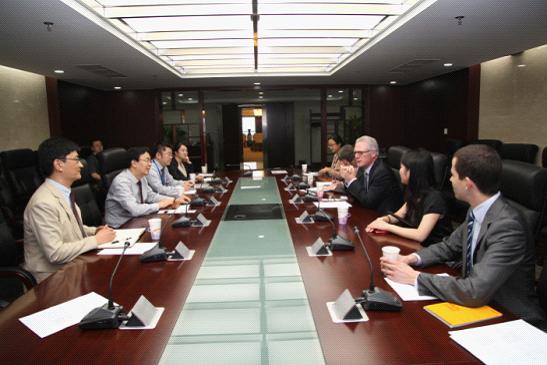 A delegation from New Zealand's Massey University visited the Open University of China (OUC) on June 6, 2013. The delegation included Vice-Chancellor Steve Maharey and four other people.
 Zhang Shaogang, deputy secretary of the OUC Party Committee, and Yang Yongbo and Chen Haishan, director and deputy director of the OUC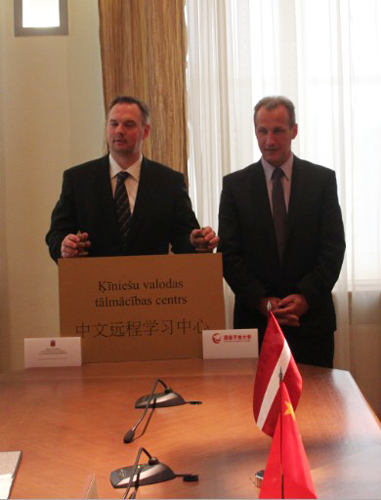 On May 28, 2013, leaders from the OUC and Riga City Council's Education, Culture and Sports Department signed a cooperation agreement at Riga City Hall.
 The two sides also attended the unveiling of the first Chinese distance learning center in the Baltic region, of which they are co-founders. Riga City Executive Juris Radzevičs gave a speech at the ceremony.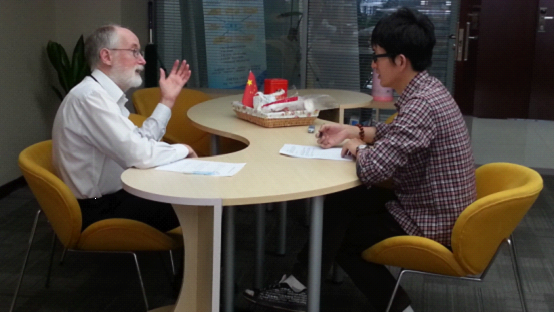 With the rapid development of online learning in China, online learning practitioners are having to acquire a wider range of skills and qualities. The Open University, UK (OUUK),
 a partner in the "Training for Online Learning Practitioners" project, sent Dr. Martin Smith to the Open University of China (OUC) for one month to help reform the project's courses. Our reporter was honored to have the opportunity to interview Dr. Smith.