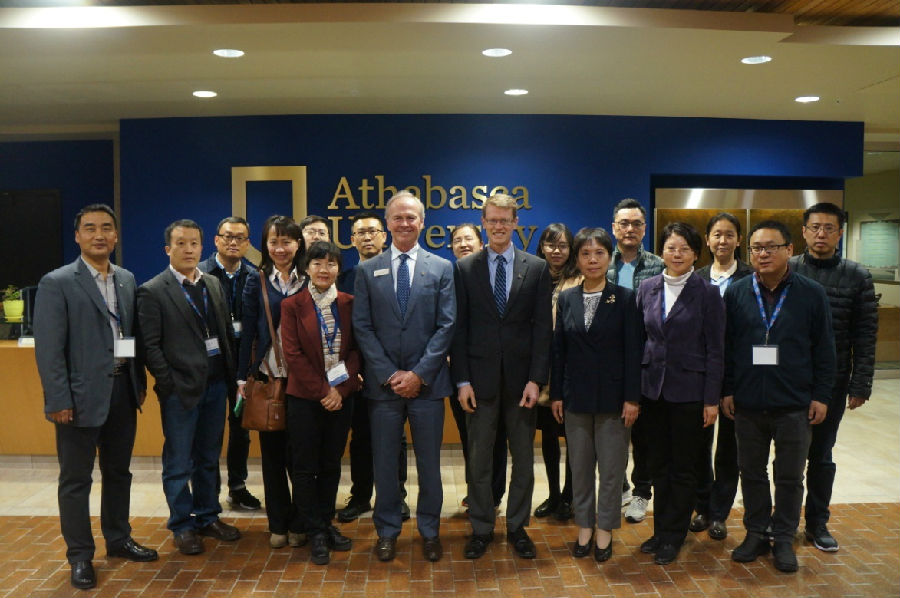 From 15-28th October 2017, a delegation of 14 full-time teachers from the Open University of China (OUC) led by deputy secretary of the OUC Party Committee, Liu Xianghong, visited the University of Toronto (UT) and Athabasca University (AU) in order to develop cooperation in scientific research and academic exchanges.
From 17th -21st October, the OUC delegates conducted academic exchanges around the theme of online course design and development in traditional universities at the UT Ontario Institute for Studies in Education (OISE). Related personnel from UT held discussions and exchanged views with the OUC delegates around the topics of The Continuous Improvement of Teaching and Learning in the 21st Century; Chinese Higher Education and Me; Flipped Classroom and Mixed Teaching Curriculum Design; Technology, Innovation, and Higher Education; Online Teaching Practice: PeppeR Application and Research Subject; The Comprehensive Application of Information Technology; and Learners' New Learning Needs. The delegation also visited UT's app development laboratory, the digital media space at Ryerson University, and the Linkedln headquarters in Toronto. OUC professor Wang Zhuo introduced the OUC and the teaching work conducted in the OUC's civil engineering specialty. On 20th October, Yang Zhijian, OUC president, after attending the 2017 International Conference of the International Council for Distance Education (ICDE), also participated in the academic exchange and summary activities and delivered a speech.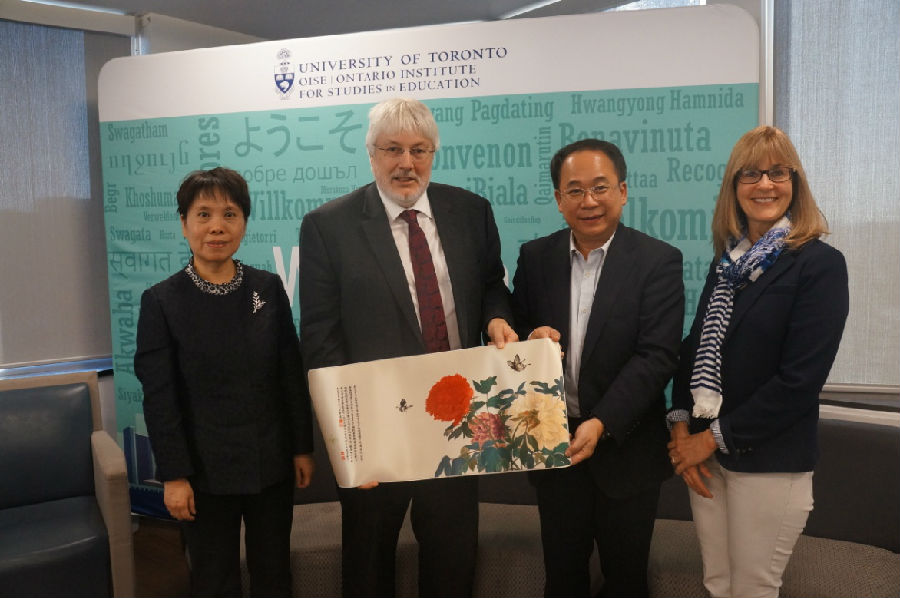 Yang Zhijian presenting a gift to Elisabeth Rees-Johnstone, director of OISE Continuing Education and Vocational Education Centre, University of Toronto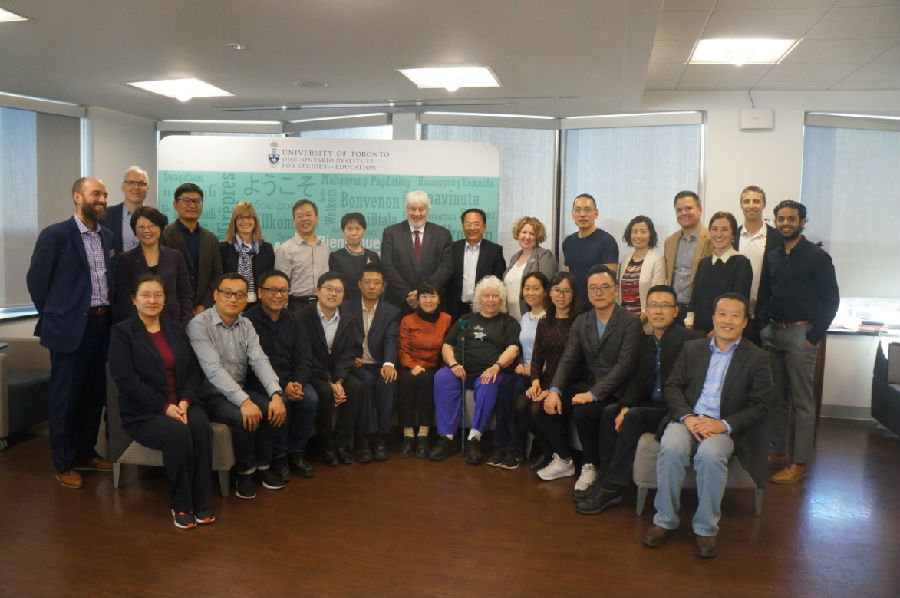 Yang Zhijian and the OUC delegates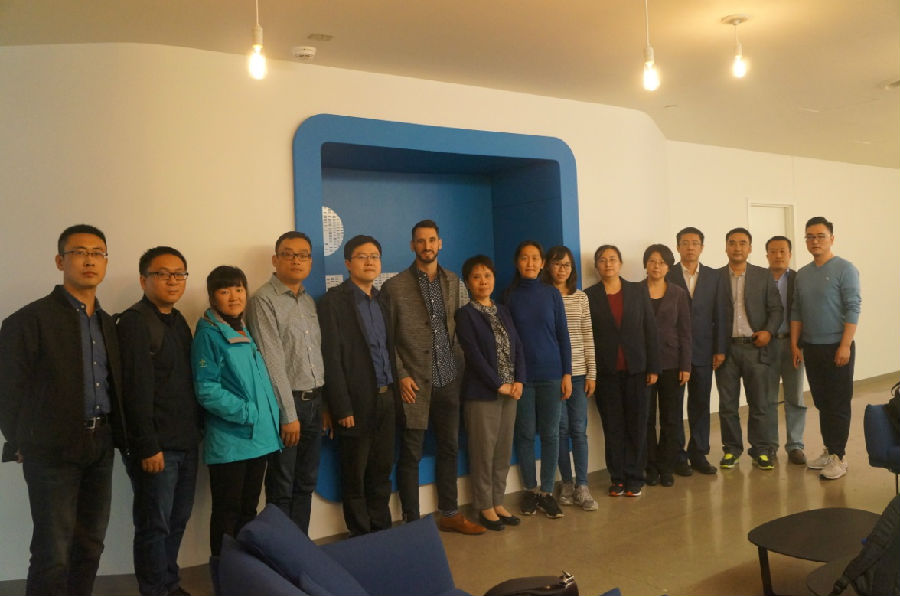 The OUC delegates visiting the Linkedln headquarters in Toronto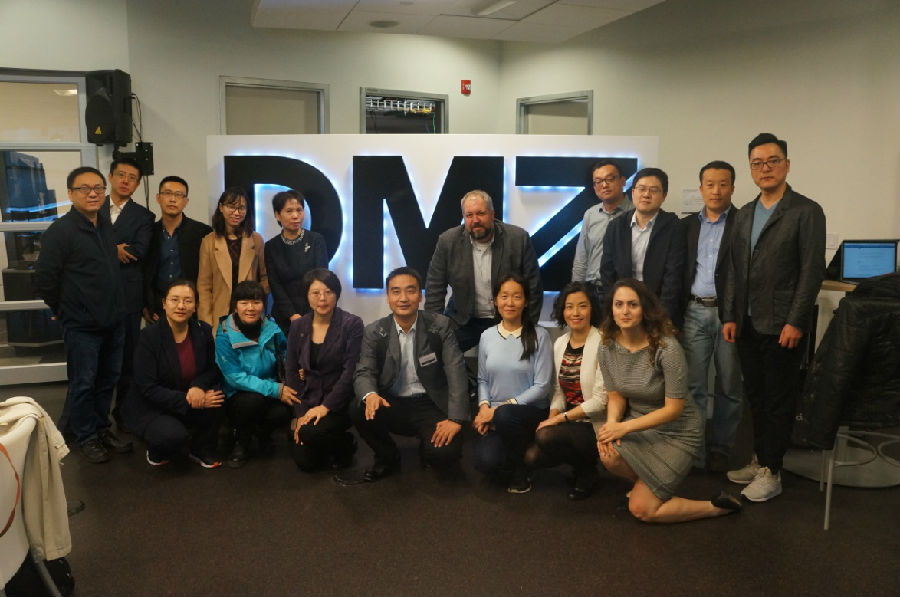 The OUC delegates visiting the digital media space at Ryerson University
From 22nd -26th October, the delegation conducted cooperation and exchanges at AU centred around the theme of Single Model Online Course Design and the Development for Open Universities. An opening ceremony for a training class of the teachers' exchange programme with the OUC was held at AU on 23rd October. Liu Xianghong and his 13 delegates, the consul and vice consul of education at the Consulate General of China in Vancouver, Yu Changxue and Fu Yunan, AU president Neil Fassina, AU's provost and vice president in charge of academic issues, Matthew Prineas, and vice president Rick Harland, all attended the ceremony.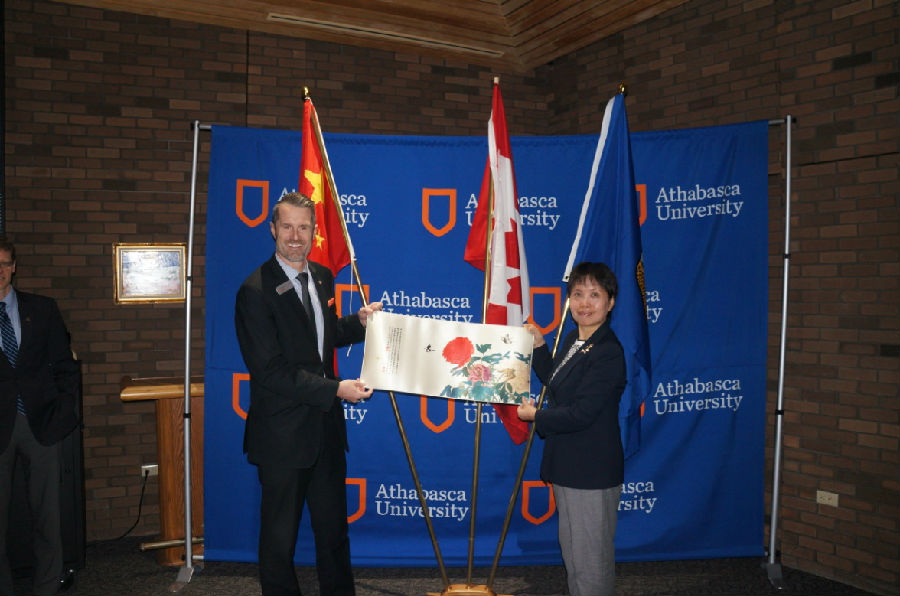 Liu Xianghong presenting a gift to Dr. Neil Fassina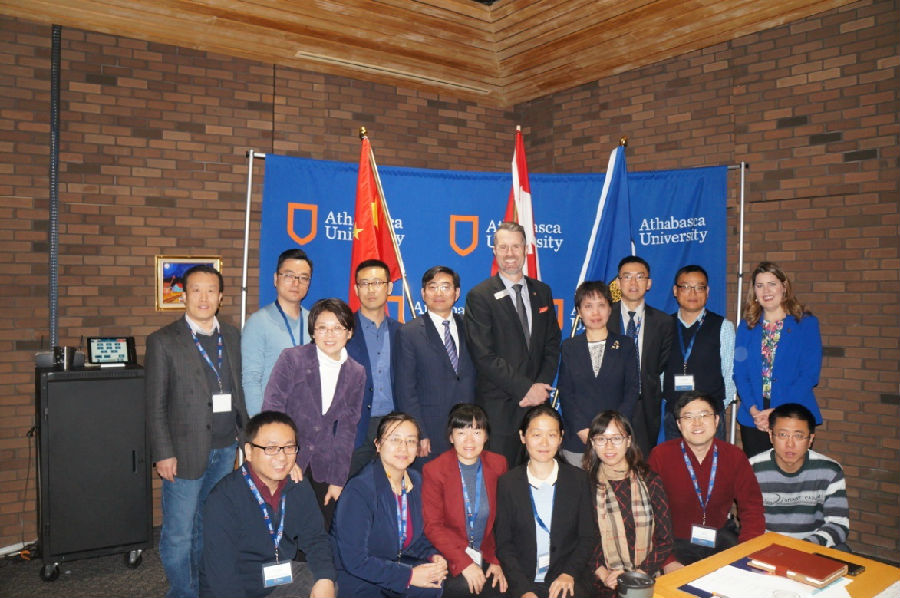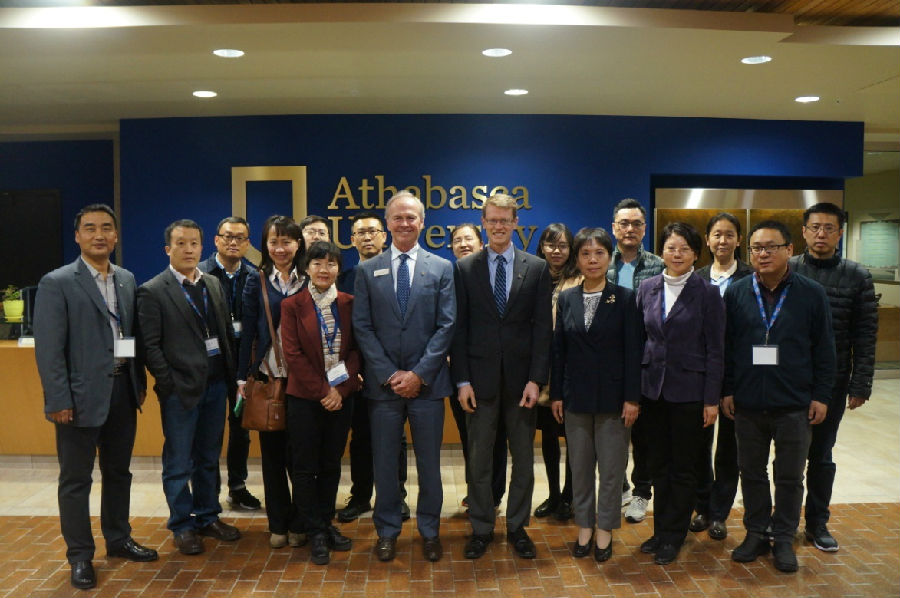 AU personnel held discussions and exchanged views with OUC delegates around the themes of iMOOC's: AU's Massive Open Online Courses; Online and Distance Education; Learner Support Services; AU and Student Appraisals; AU Library; Business School; Mobile Learning; Learning Analysis; College of Health Science; College of Humanities and Social Science; Games in Online Distance Learning; and Online Course Design and Development. The delegates also visited the headquarters of AU and the Alberta Distance Learning Center (ADLC). Zheng Jipeng, an OUC associate professor, introduced the OUC and the teaching work taking place in the OUC's English major.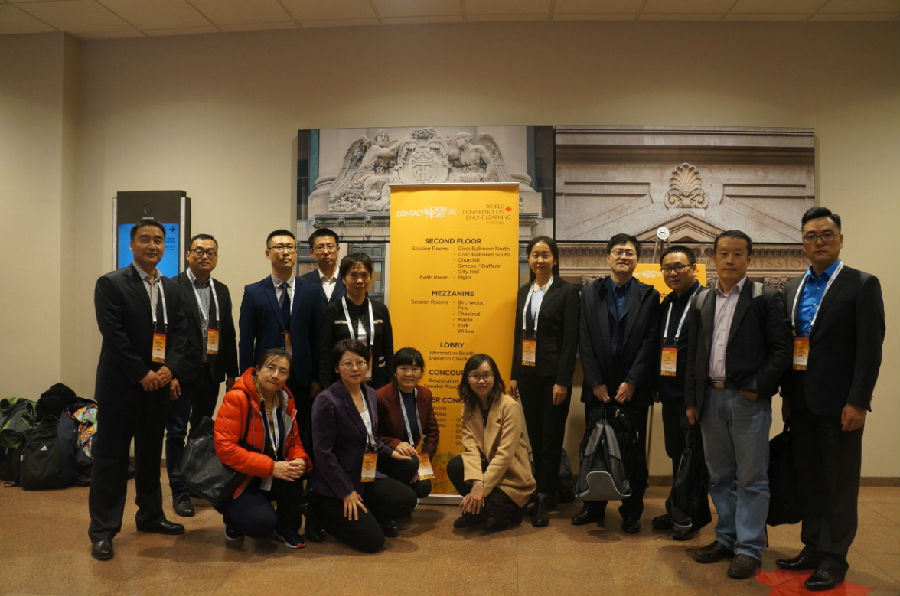 The OUC delegates also attended the 27th ICDE International Conference, which was held in Toronto from 16-19th October.
By Dong Jiang,OUC