From 7-8th September 2017, the 7th OUJ-OUC-KNOU International Seminar was held at the Open University of Japan (OUJ).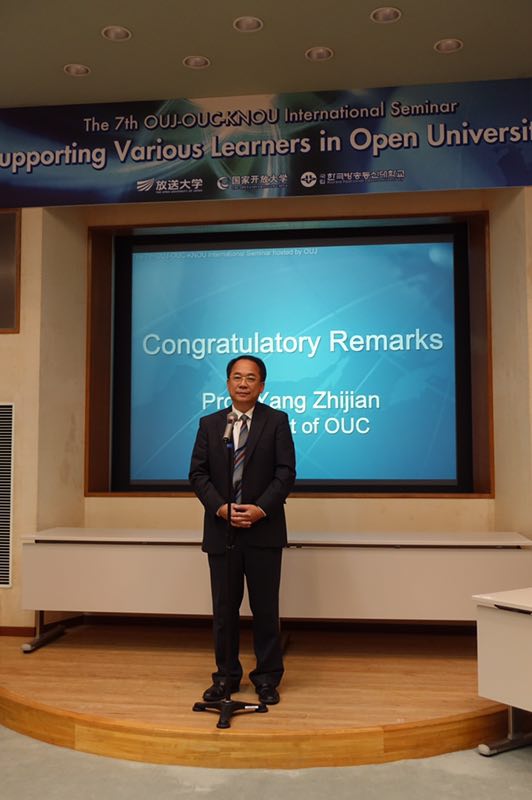 The seminar's theme was "Supporting Various Learners in Open Universities", with the sub-themes "Educational Aspects" and "Technical Aspects." Presidents, scholars, and experts from the Open University of China (OUC), OUJ, and Korea National Open University (KNOU) held in-depth discussions on the theme. A delegation of five people headed by Yang Zhijian, president of the OUC, attended the seminar.

At the opening ceremony, presidents from the OUC, OUJ and KNOU delivered congratulatory speeches. President Yang Zhijian said that the OUJ-OUC-KNOU International Seminar is an important international conference convened under the common direction of the three open universities. The theme of the seminar is a direct response to the objective initiative of Inclusive and Equitable Quality Education raised by the 2030 Agenda for Sustainable Development. "Education" and "Technology" are the two main driving points of the seminar. Through the seminar, the three sides can share their experience, reach their goals, and promote common understanding, which helps to lay an ideological foundation for their future sustainable development.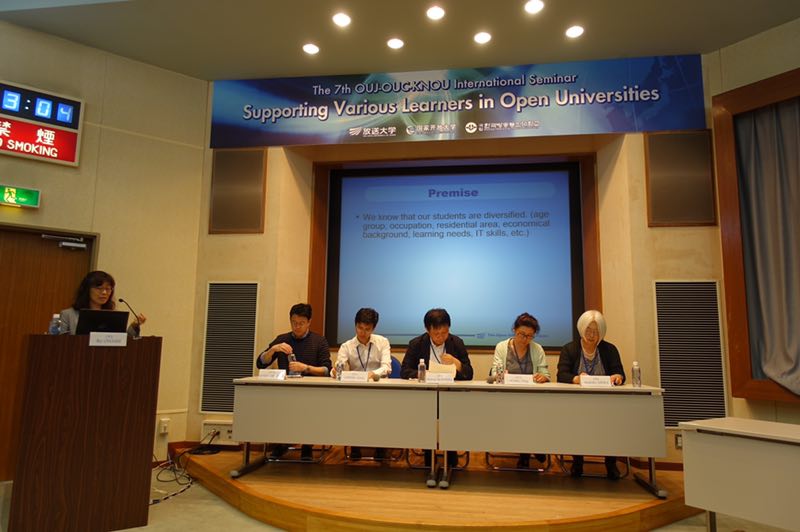 At the subsequent academic forum, six representatives from China, Japan, and Korea gave keynote speeches around the theme. Wang Ying, researcher and director of the OUC Education Research Institute, and Dr. Cheng Gang, deputy director of Learner Support and Student Affairs Centre, gave academic reports on Research on Diversified learning Support Services in Open Universities Based on a Survey of Chinese Learners' Learning Needs and Data-driven and User-Centred Learner Support Systems for Various Students, respectively.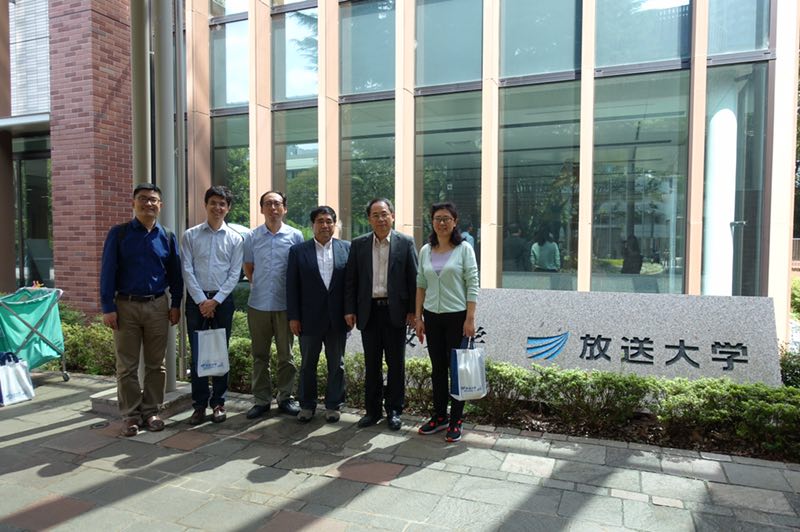 During the seminar, the delegation also visited the OUJ headquarters and its Study Centres in Chiba and Tokyo.
The OUJ-OUC-KNOU International Seminar was founded in 2009. On 19th September 2011, the OUC successfully held the 3rd OUJ-OUC-KNOU International Seminar in Beijing, with the theme of "Reforming Educational Management in Open Universities". In September 2018, the 8th OUJ-OUC-KNOU International Seminar will be held at the OUC.
By Chen Haishan, OUC