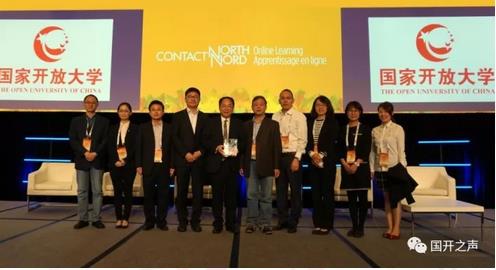 The 27th World Conference of the International Council for Open and Distance Education (ICDE) was held in Toronto, Canada from 16th to 19th October, 2017.
Prior to the conference, through a review of institutions who made important achievements and outstanding contributions to open and distance education area during the past five years, the independent international assessment commission decided to award the Open University of China (OUC) the sole ICDE Institutional Prize of Excellence.

ICDE secretary general Gard Titlestad presented the award to OUC president Yang Zhijian. Titlestad explained that the OUC was awarded the Institutional Prize of Excellence for its outstanding achievements in promoting educational equity, improving teaching quality, reforming and innovating both the educational and learner development model, in-depth integration of information technology into education, constructing a "credit bank" that realises accreditation, accumulation, and transfer of learning outcomes, and creating a uniquely Chinese path for development recognised and supported by both the Chinese government and people.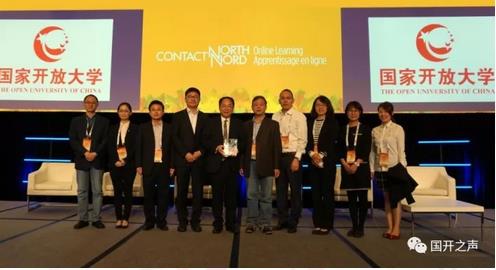 By Wei Shunping, OUC