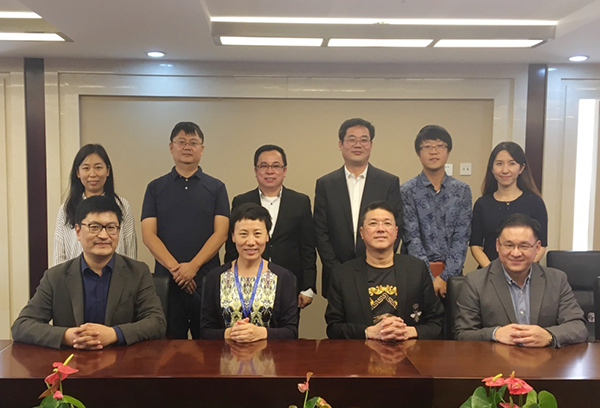 On 28 September 2018, three representatives of Malaysian overseas Chinese leaders, Dato' Sri Ang Lai Hee JP, Datuk Wira Gan Tian Loo, and Dato Dr. Joseph Wang, conducted an exchange visit to the Open University of China (OUC).
Deputy secretary of the CPC party committee of the OUC, Yang Xiaotang; director of the International Cooperation and Exchange Department, Chen Haishan; director of the OUC Experimental School, Guo Qingchun; deputy director, Hu Suwang; deputy director of the Faculty of International Languages and Cultures, Shi Yunzhi; director of the Education Culture Institute of Beijing International Institute of Asia-Europe Education and Culture, Yao Bo; and other relevant personnel had an exchange meeting with the delegation.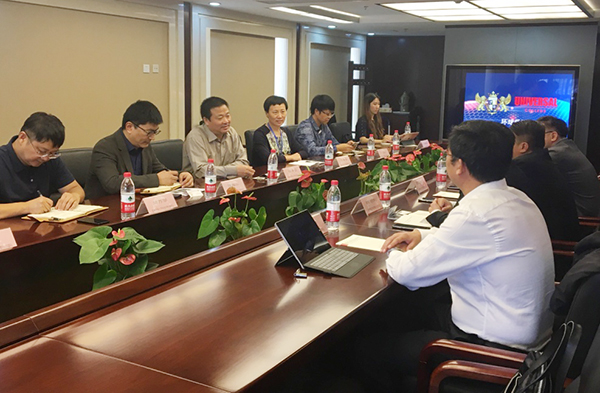 Yang Xiaotang introduced the OUC's international development strategy. He said that the OUC is actively promoting teaching Chinese as a foreign language, setting up overseas learning centres, and implementing overseas study programs. He hopes that both sides will give their full play to their advantages in their respective fields, strengthen exchange and cooperation, and jointly promote the development of education.

As the outstanding representative of the fourth generation of overseas Chinese in Malaysia, Dato' Sri Ang Lai Hee JP expressed the need for and development vision of promoting Chinese education in Malaysia. He hopes that through cooperation with the OUC, continuing education can be carried out for the 6.65 million ethnic Chinese in Malaysia, who make up 21% of the total population. It is hoped that these language students can be trained to be professionals who can be "well retained and used". He also hopes that the OUC will continue to give full support to the development of Chinese language teacher training in Malaysia and Chinese/English bilingual degree continuing education.

During the meeting, they also introduced the basic school running situation of the OUC, in particular, the reform of the "Six Network Integration" learner development model and internationalised school running. The chief operating officer of TMC College in Malaysia, Dato Dr. Joseph Wang, introduced the overall operation of the Universal Education Group in Malaysia, in particular, the Universal International School (Hua Xia) in Kuala Lumpur.

The two sides discussed the content of the cooperation, worked out a preliminary action plan, and expressed their hope that the relevant cooperation projects will be launched as soon as possible.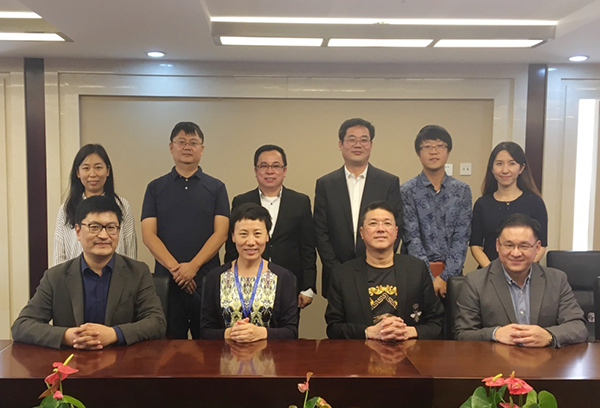 By Xu Yang, OUC