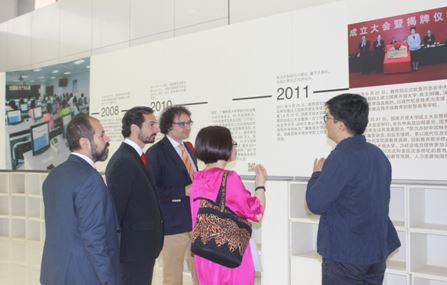 On June 3, 2016, a delegation of 4 people headed by director general of UDIMA Arturo de las Heras Garcia paid a visit to the Open University of China (OUC).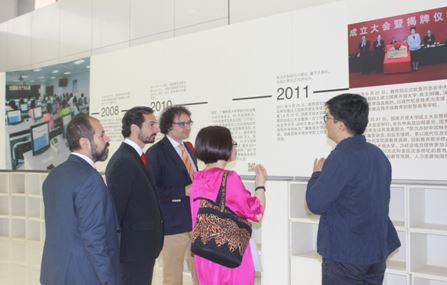 The delegation visited the exhibition showcasing the school's process of developing from the China Central Radio and TV University (CCRTVU) to the OUC, Learner Support Centre (Student Affairs Department), and Chinese Language Centre. They met with vice president Zhang Shaogang and heads of the International Cooperation and Exchange Department and Chinese Language Centre to discuss cooperation issues.
After in-depth discussions, both sides firstly determined to sign a cooperation framework agreement. Within the framework, both sides will cooperate to promote five-minute micro-courses, carry out Chinese and Spanish language exchange programmes, promote business Chinese, bring in education resources related to Spanish culture, sports, and arts, etc. Both sides agreed that in the preliminary stage, cooperation should be focused on the sports field (football). By leveraging Spain's long-established football culture and its influence on the world, they plan to develop a series of micro-courses for Spanish football training and football culture and promote the courses, via the Chinese language centre's platform along with the help of CAET, to national primary and secondary schools. By capitalizing on the advantages of both sides, they hope to build China's youth football training camp brand and attempt to create a new marketing pattern for the sports industry.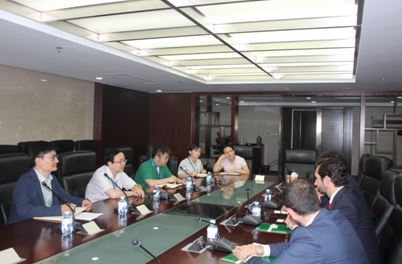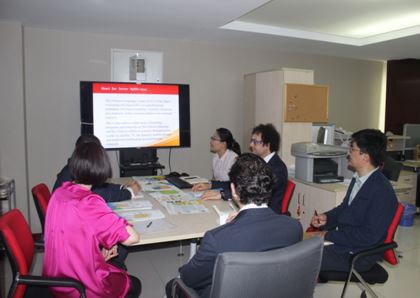 UDIMA was founded in 1977, consisting of a university (UNIVERSIDAD A DISTANCIA DE MADRID), a business school (CEF) with campuses in Madrid, Barcelona, and Valencia, and a publishing division (Financial Studies Press). Each year, more than 25,000 people study at UDIMA. Since 1977, UDIMA has cultivated over 400,000 students.
By International Cooperation and Exchange Department, OUC