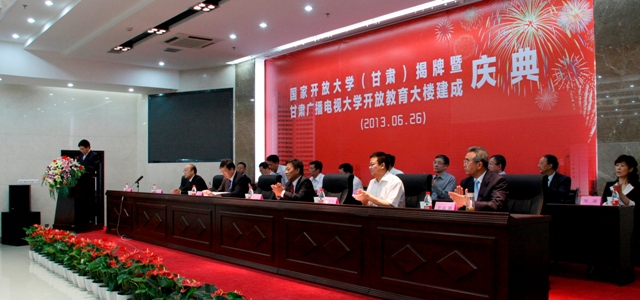 On June 26, 2013, the inauguration of Gansu Branch of the Open University of China (OUC) and the completion ceremony of the Open Education Building of Gansu Radio and TV University (RTVU)
 were held at Gansu RTVU. The OUC Vice President Yan Bin, Party Group Secretary and Director-General Wang Jiayi of Gansu Department of Education, and Secretary Chen Bingzhang of Gansu RTVU CPC Committee unveiled the nameplate.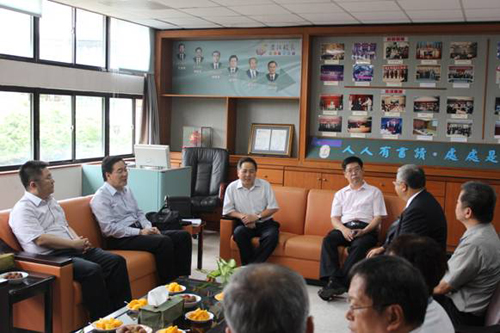 On June 20-24, a six-member delegation led by Secretary Li Ling of the CPC Committee of the Open University of China (OUC) went to the Open University of Taiwan (OUT),
 OUT Taizhong Learning Centre, and Chinese Culture University of Taiwan (CCU) for an academic visit. Representatives from the OUC Human Resources Department,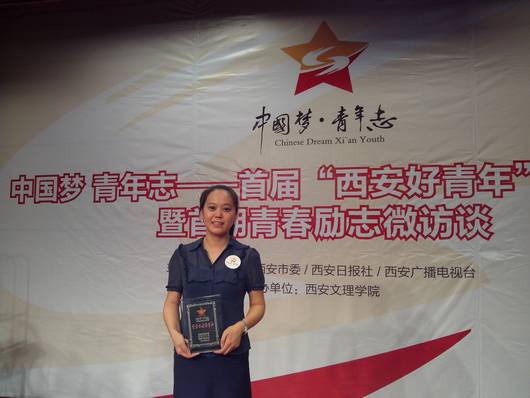 On July 4, 2013, "Chinese Dream • Youth Aspiration" 1st Xi'an Good Youth recognition party was held in Xi'an University of Arts and Science by the Communist Youth League Committee of Xi'an (CYLC). Xi'an RTVU Teacher Han Ying
 became the first person to be honored with the title of "Xi'an Good Youth".