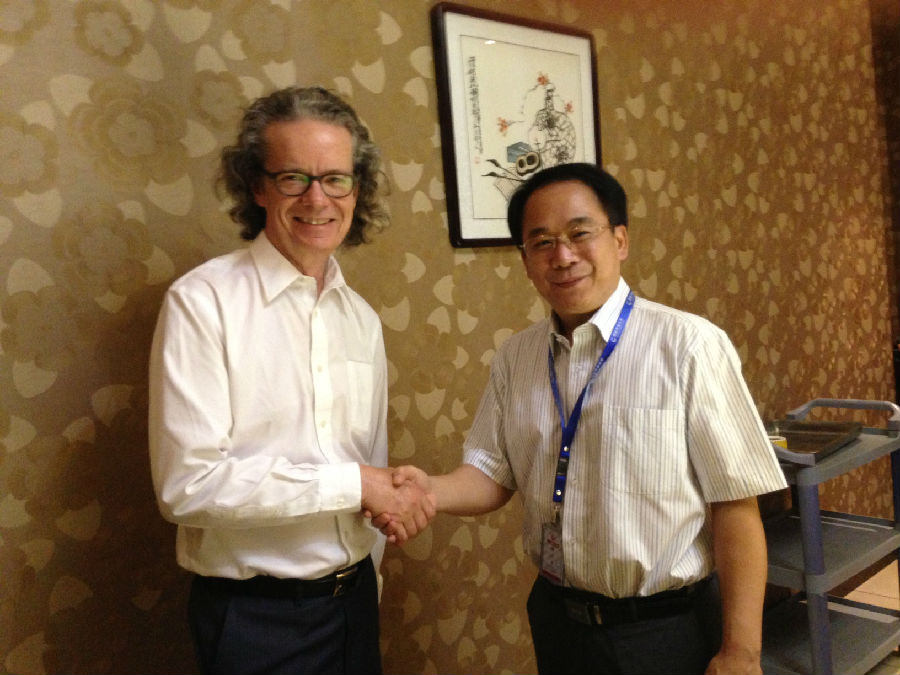 A Delegation from Canada's Thompson Rivers University (TRU) visited the Open University of China (OUC) on July 2, 2013. The delegation included Dr. Alan Shaver, president of TRU,
 and Ms Baihua Chadwick, interim associate vice president and CEO of TRU World Global Operations. Yang Zhijian, president of the OUC, and Zhang Shaogang, deputy party secretary of the OUC, welcomed the delegation.
On July 3, 2013, the MOE Research and Development Center for the Integration and Application of Digital Learning Technologies (hereinafter referred to as the R & D Centre) was inaugurated in the Open University of China (OUC).
 Professor Liu Yanshen, Vice Director of the National Engineering Research Center for E-learning and the OUC President Yang Zhijiang unveiled the center.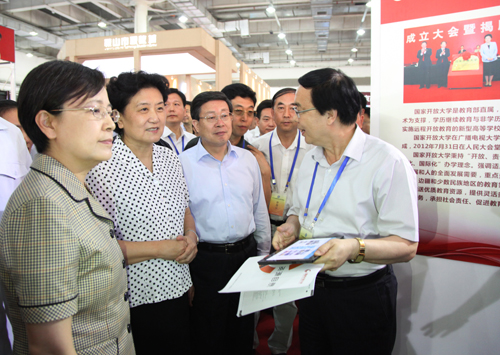 On the afternoon of June 27th, Liu Yandong, member of the Political Bureau of the CPC Central Committee and Vice Premier of the State Council, attended the 2013 National Vocational Students Skill Competition Achievements Exhibition
 and visited the exhibition hall of the Open University of China (OUC). She was accompanied on her visit by Mayor Huang Xingguo of Tianjin Municipality, Education Minister Yuan Guiren,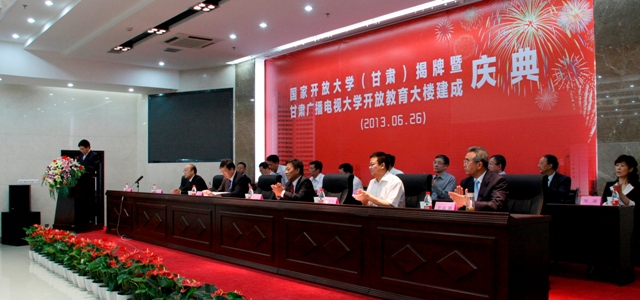 On June 26, 2013, the inauguration of Gansu Branch of the Open University of China (OUC) and the completion ceremony of the Open Education Building of Gansu Radio and TV University (RTVU)
 were held at Gansu RTVU. The OUC Vice President Yan Bin, Party Group Secretary and Director-General Wang Jiayi of Gansu Department of Education, and Secretary Chen Bingzhang of Gansu RTVU CPC Committee unveiled the nameplate.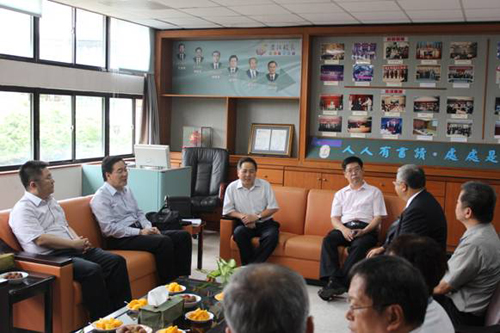 On June 20-24, a six-member delegation led by Secretary Li Ling of the CPC Committee of the Open University of China (OUC) went to the Open University of Taiwan (OUT),
 OUT Taizhong Learning Centre, and Chinese Culture University of Taiwan (CCU) for an academic visit. Representatives from the OUC Human Resources Department,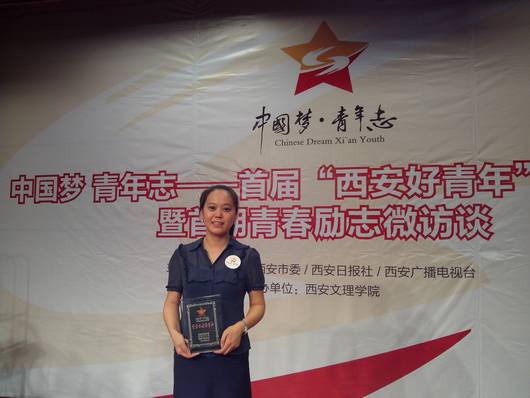 On July 4, 2013, "Chinese Dream • Youth Aspiration" 1st Xi'an Good Youth recognition party was held in Xi'an University of Arts and Science by the Communist Youth League Committee of Xi'an (CYLC). Xi'an RTVU Teacher Han Ying
 became the first person to be honored with the title of "Xi'an Good Youth".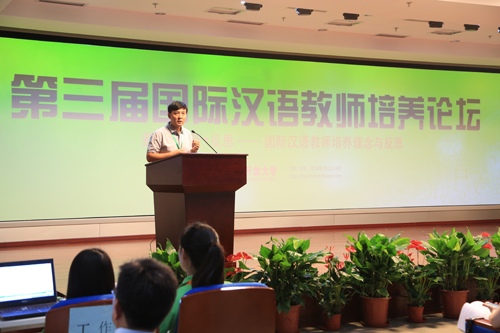 Sponsored by the Open University of China (OUC), the 3rd International Chinese Teachers' Development Forum was successfully held in Beijing from July 12-13, 2013. With the theme
 "Diversification, Innovation, and Reflection", this forum focused on ideas and reflections on international Chinese teacher cultivation.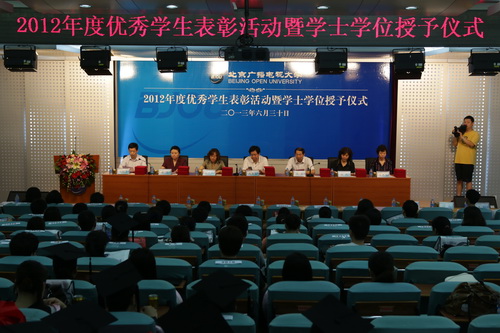 On the morning of Jun. 30, Beijing Open University (BOU) held a grand ceremony to honor Outstanding Students of 2012 and grant bachelor's degrees. The university management team,
 including the Party Committee Secretary Shen Yubao, Deputy Secretary Fu Yuequn, Secretary of the Discipline Inspection Commission Bai Yan, Vice President Jiang Rao and Zhang Jiyong all attended the function.