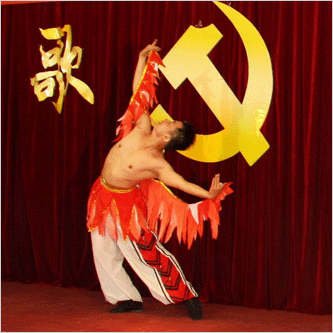 In the summer of 1980, 10-month-old Liu Xin was struck by the measles and lost hearing after a high fever of 41.5 ℃. Ever since then, he has been living in a soundless world.
At the age of nine, Liu Xin began to receive special education at the Lanzhou School for the Deaf and Blind, and there began his dance career. Later he joined the provincial performing arts troupe for disabled people. Liu said that since his ears could never hear the beautiful music, for each dance his sign language teacher would use gestures to convey the rhythm of the music. He would capture the rhythm with his eyes and feel the music in his heart, and then voice the language of dance through

Liu Ping suffers from polio. After an operation in 2007, his weak limbs have made it extremely difficult for him to move around. Wu Wenjing is a young man from Aba Prefecture who lost sight in one eye when he was a senior in high school due to an accidental fall while reading on the roof of a seven-story building.
Subcategories