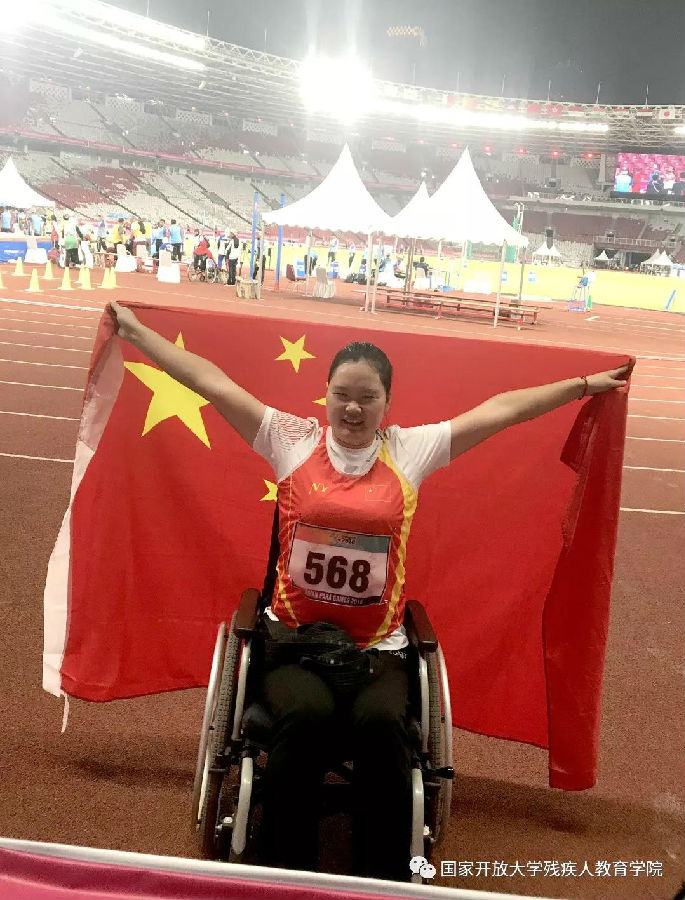 The third Asian Paralympic Games was held in Jakarta from 6-13 October 2018. A total of 18 major events attracted around 3,000 athletes from 43 countries and regions.

The Chinese Sports Delegation won 172 gold, 88 silver, and 59 copper medals in the 3rd Asian Paralympic Games, ranking first in gold medals and total medals. The students from the Open University of China (OUC) School for the Disabled built on their success at the Rio Paralympic Games, gaining four gold medals and one bronze medal, and setting world and Asia records in some events.

Zou Lijuan, a student in the 2017 spring term social work major (undergraduate programme) at the OUC's Lianyungang study centre, won gold medals in the women's F34 shot put and the women's F33/34 javelin, and broke the world record in the javelin event. Gu Xiaofei won the men's 80kg weightlifting gold medal and broke the Asia record.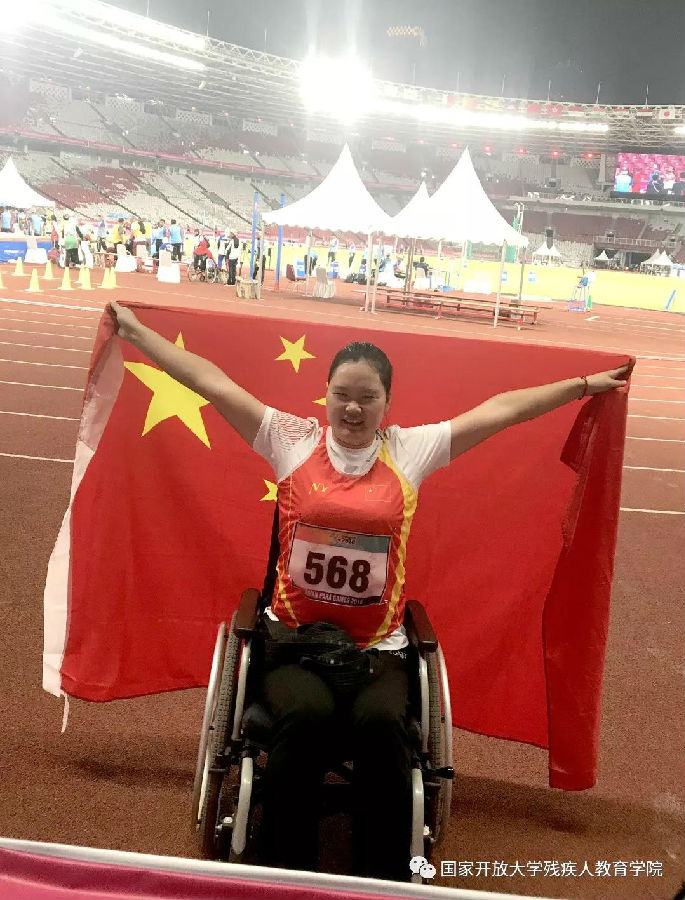 Zou Lijuan carrying the Chinese flag at the event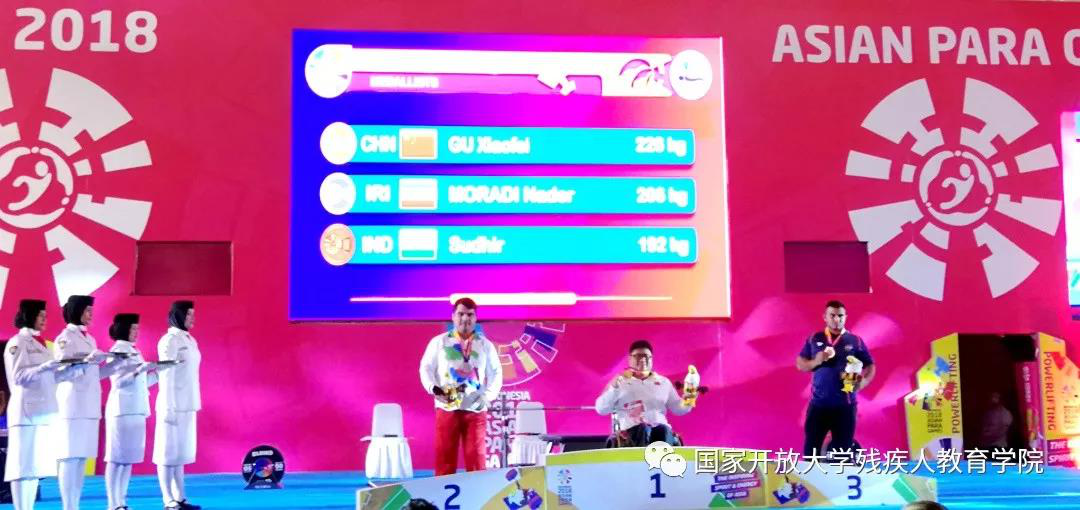 Gu Xiaofei receiving his medal

Chen Yawen, a student from the 2015 spring term social work major at the OUC's Zhoukou study centre in Henan Province, won a gold medal in the women's 4x100m medley relay and a bronze medal in the women's SB8 level 100m breaststroke.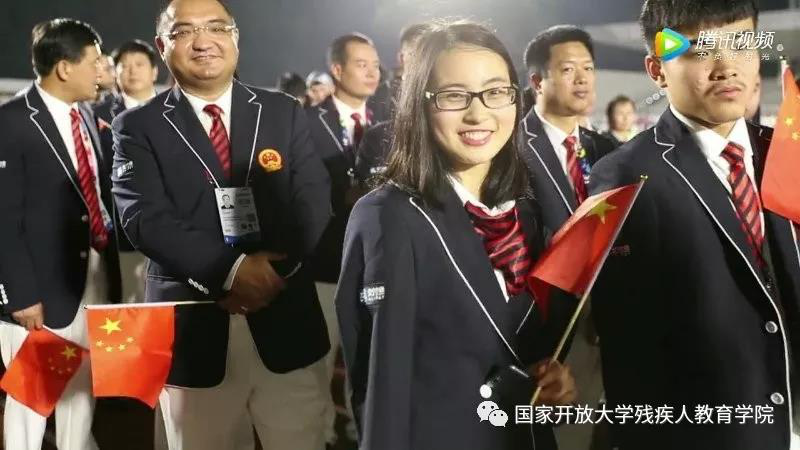 Chen Yawen attending the opening ceremony

The medal winners made unremitting efforts to overcome adversity and achieved remarkable results, demonstrating a spirit of self-esteem, self-reliance, and self-improvement. They embody the Olympic motto "Faster, Higher, Stronger" earning a valuable honour for China and winning the respect of society.

By OUC School for the Disabled