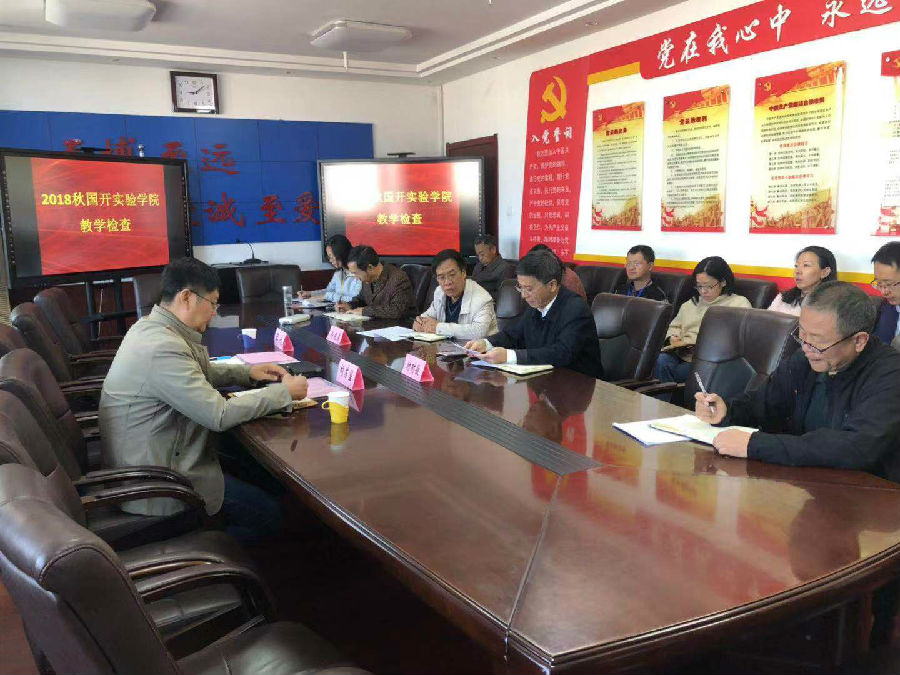 In 2018, based on the requirements of the Notice of the Implementation of Comprehensive Teaching Inspections, an inspection team for the Experimental School of the Open University of China (OUC) was set up to conduct and implement 2018 teaching inspection work at three local experimental schools. From 10-18 October, 2018, onsite teaching inspections were made at the OUC Nanhai Experimental School, Taiyuan Experimental School, and Beike Study Centre.
The teaching inspection focuses on the rectification and implementation of the problems found in the 2017 teaching inspection, as well as teaching organisation and implementation, teaching management and assessment, resource allocation and use, online teaching inspection and other aspects, with the goal of further standardising the teaching management, implementing the teaching process, and guaranteeing the teaching quality. The inspection team used a number of methods, including listening to work reports, carrying out symposiums with teachers and students, reviewing related files, and attending classes onsite. Meanwhile, they discussed and learned about the practical problems that the experimental schools run into during their teaching process.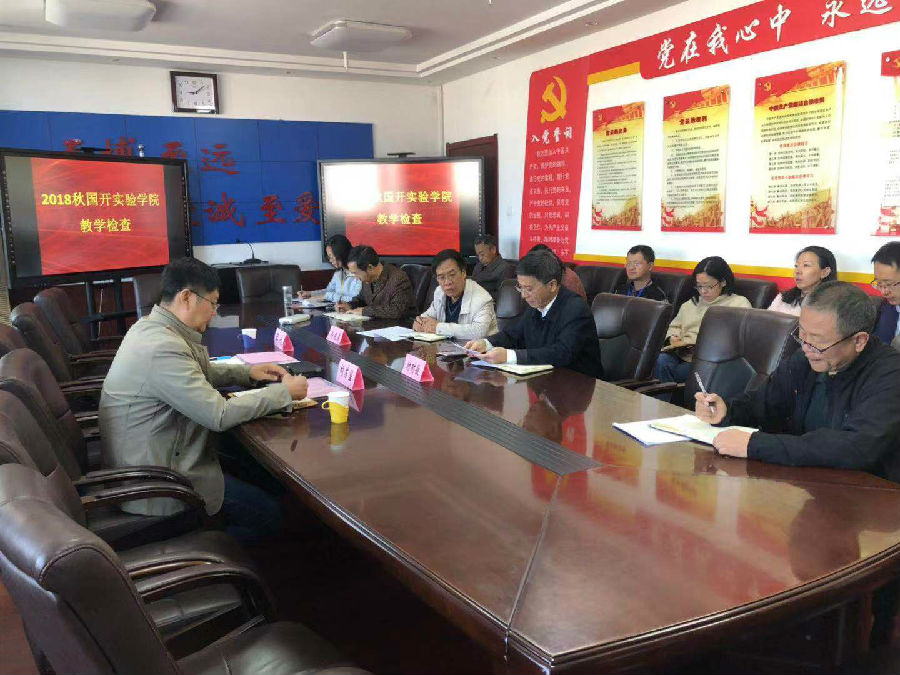 Reviewing information from Foshan Automobile Transportation Study Centre at Nanhai Experimental School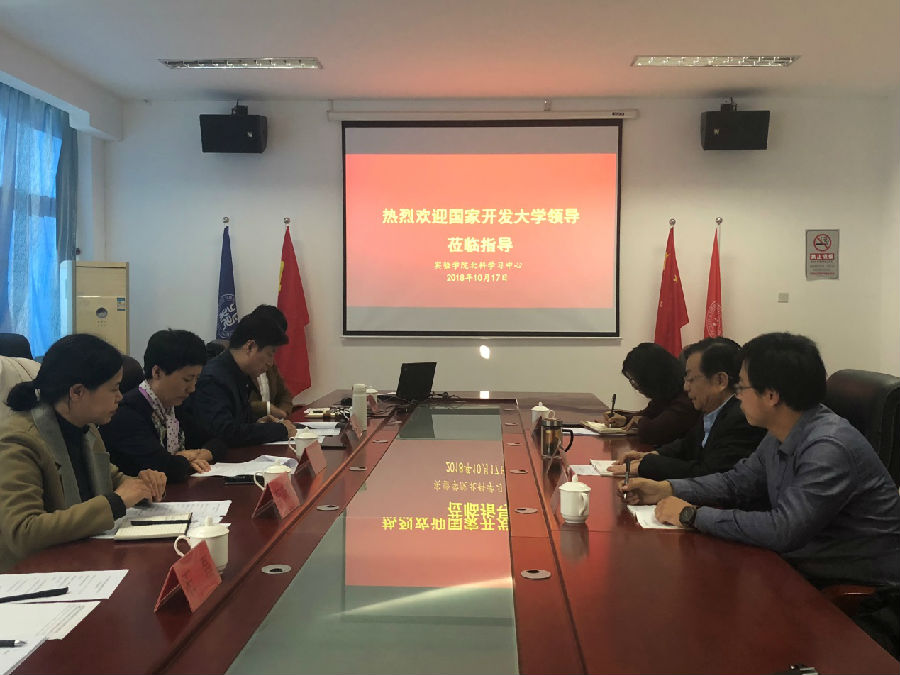 The inspection team listening to a self-inspection report made by Taiyuan Experimental School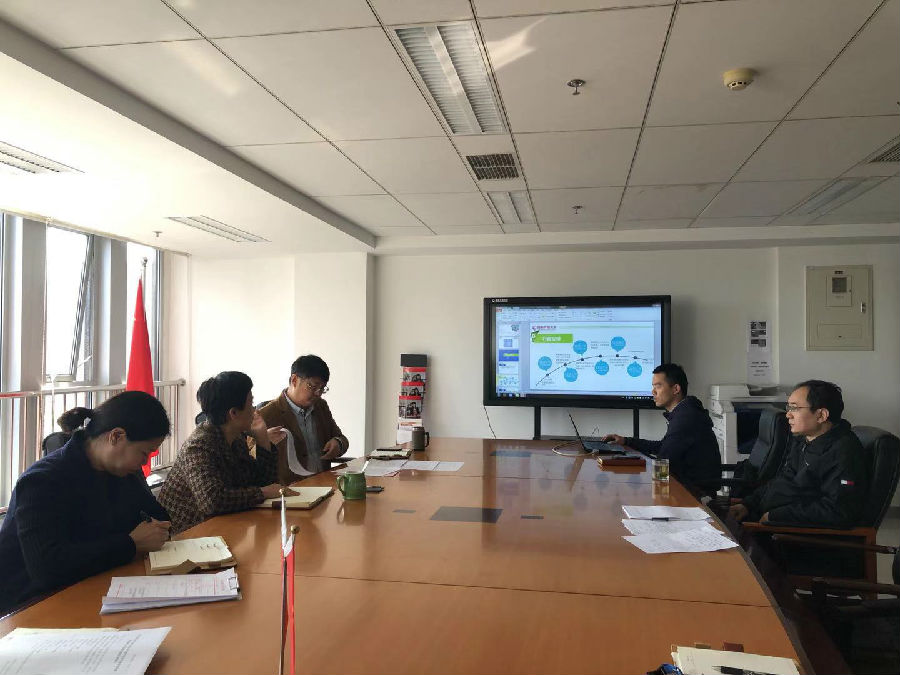 The inspection team holding a symposium with Beike Study Centre

The feedback from the inspection was positively received by the three experimental schools and their achievements in practical work were recognised. Corrective suggestions for the problems founded during the inspection were also offered. The inspection team hopes that the experimental schools will steadily push forward teaching according to the requirements of the school, sum up their experience in a timely manner, and provide students with good teaching services.

On 18 October, the OUC Experimental School held an exchange report meeting on teaching inspection. The meeting was hosted by Guo Qingchun, dean of the OUC Experimental School, and attended by members of the inspection team and faculty and staff from teaching management departments. After the report from the inspection team, Guo said that a real understanding of the difficulties and demands the the study centres of local experimental schools in their actual teaching process had been obtained. This understanding should urge the OUC Experimental School to think about how to realise the overall standardisation of the local experimental school system for the next stage. Li Xinhui, deputy dean of the OUC Experimental School, said that the inspection team should collect the actual problems reflected by the study centres, sort them out carefully, and solve them as quickly as possible. In addition, their experience should be summarised to guarantee the teaching quality of the experimental schools and promote the smooth progress of all teaching work.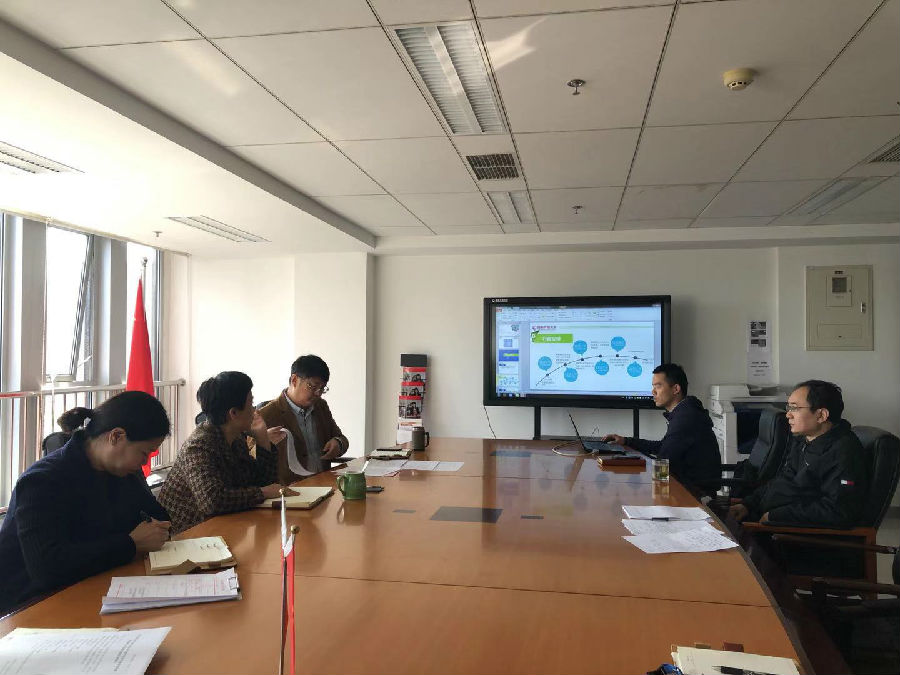 An exchange and report meeting on the teaching inspection
By Wang Yifan, OUC