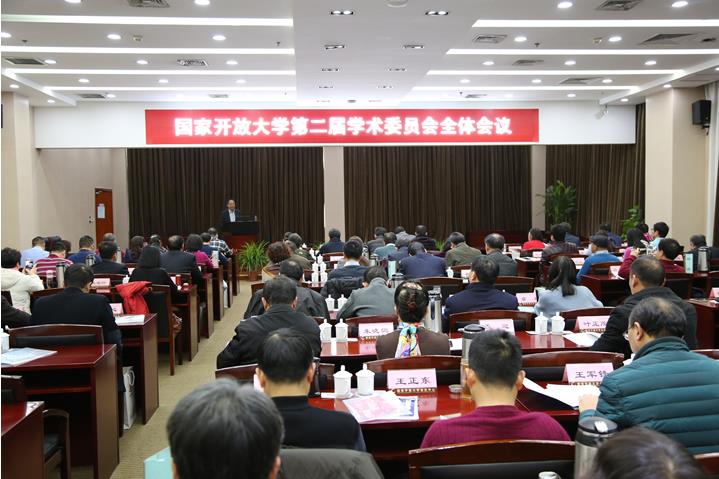 On the 25th and 26th of December, 2017, the plenary session of the Second Academic Committee of the Open University of China (OUC) was held in Beijing.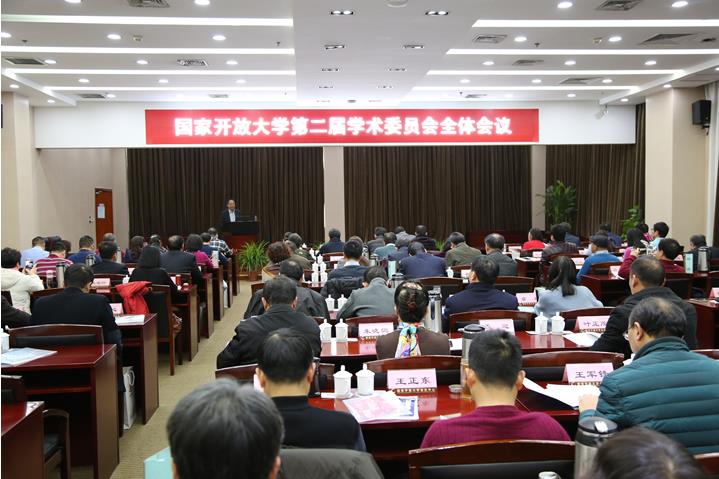 Based on the Regulations of the Academic Committee of Colleges and Universities (MOE Order No.35, 2014), and taking into account the situation of the OUC, in order to further improve its internal governance and strengthen the academic committee while guaranteeing its ability to play an effective role in relation to teaching, scientific research and other academic affairs, the OUC, having solicited numerous opinions and suggestions, recommendations from each branch (as well as related institutions), and the approval of its administration, has changed the term of office of the academic committee and established the Second Academic Committee of the OUC, consisting of seven sub-committees with a total of 106 members.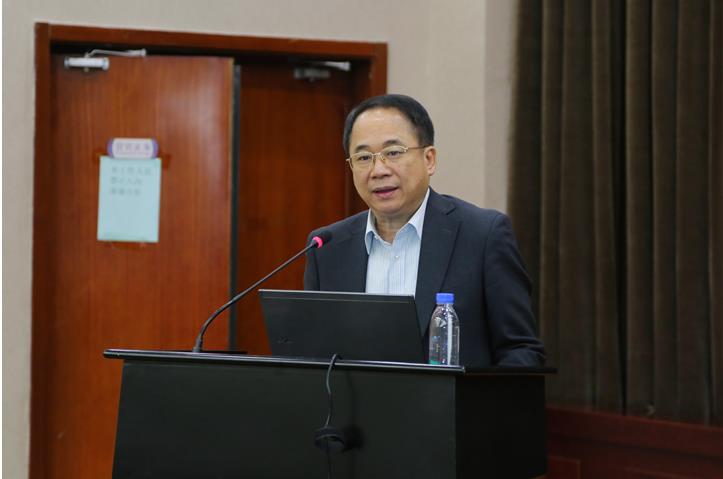 Yang Zhijian, OUC president, delivered a speech at the plenary session to congratulate the OUC on the establishment of the new academic committee. Mr. Yang said that the OUC's headquarters, branches and institutions were all constituent elements of the OUC system, that the OUC was a common property and platform, and that the academic committee represented the OUC academic community. He also pointed out what is expected of the academic committee: first, to explore how to integrate the community into academic life; second, to continue studying how to construct the OUC's disciplines and promote relevant research; and third, to carry out in-depth evaluation of the quality and reputation of the OUC, promote educational reform with the aim of enhancing quality, and broaden the scope and aims of future development.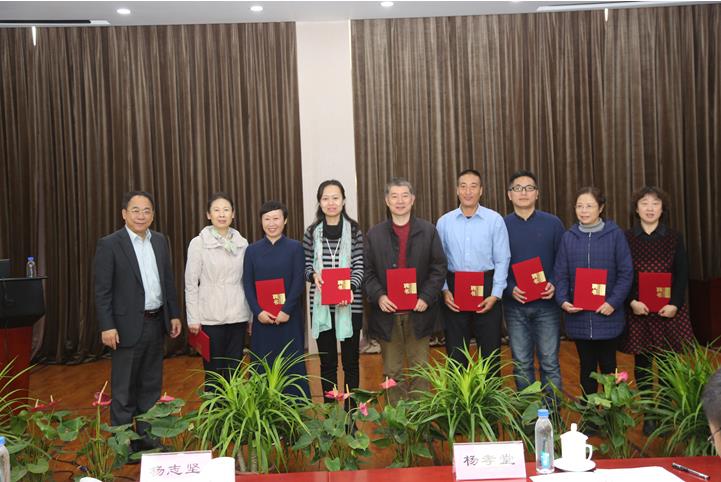 Yang Zhijian issued certificates to the 90 members of the academic committee, who then voted on the draft of the Constitution of the OUC Academic Committee, which was approved unanimously. The members also selected the chair and vice-chairs.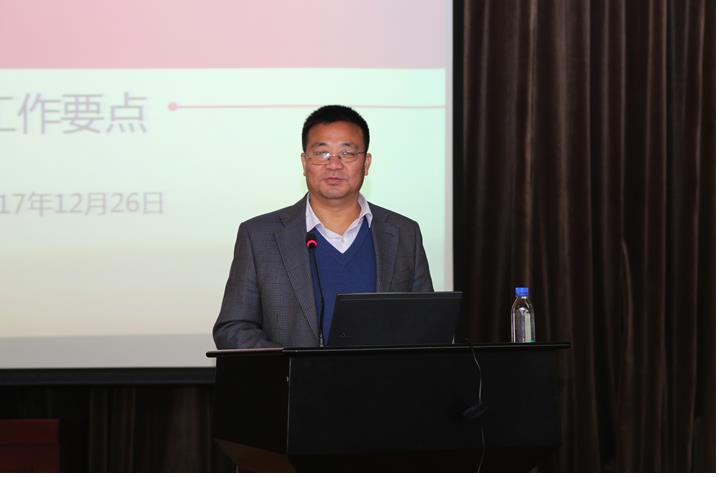 Yang Xiaotang, OUC deputy Party secretary and chairman of the academic committee, having reviewed the work of the previous academic committee, described the basic composition and principles of the new one, pointing out that it is characterised by coverage of all disciplines and branches, younger employees, and professional committee members. He also stressed the work requirements of the second academic committee.
Wang Ying, the secretary general of the academic committee, explained the Constitution of OUC Academic Committee, the proposal for the establishment of the OUC Education Research Institute, and the 2018 research-topic guide, in that order.
The subcommittees of the Literature, History, Philosophy, Arts, Economics, Law, Education, Science and Engineering, Agriculture, Medicine and Management departments each carried out their own work. The committee members carefully read and deliberated the materials and discussed them in-depth. The chairs of the subcommittees exchanged views in detail as to the results of the group discussions in the general assembly.
At the meeting of the chairs held during the session, the work ideas, key work points, and arrangement of the plenary meeting of the academic committee were discussed.
By Liu Shu, OUC