Page 1 of 3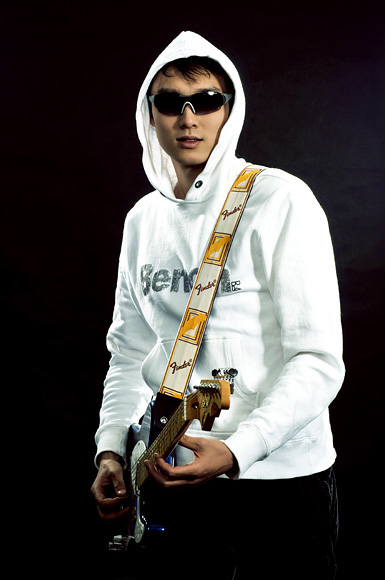 Extraordinary deeds by excellent disabled students have been emerging from the OUC's system of education for the disabled constantly in recent years. Through their struggle and hard work, they vividly demonstrate the essence of core socialist values, fully display the strong-willed spiritual outlook of disabled students who ceaselessly pursue learning and maintain an inspiring spirit in pursuit of their dreams.
The results for the "Searching for 'Dream Chasers' Activity Series—Excellent Disabled Students across the OUC School System," sponsored by China.org.cn, revealed the selection of 37 students, including Yang Bozun, Lan Zhigang, and Liu Yujie.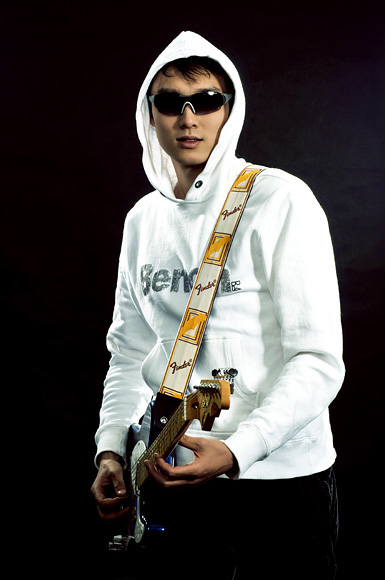 Yang Bozun: pursuing a bright life with weak eyesight
In September 2005, Yang Bozun lost his sight due to illness. Then, with a Grade 1 visual disability, he joined China's disabled swim training team, becoming a nationally recognized disabled swimmer. During his six-year swimming career, he stood at the world's highest podium again and again, displaying a tenacious will and strong perseverance that ordinary people cannot even imagine. So far, he has achieved a grand slam of all the major events, including the Olympic Games, world championships, Asian Games, and national games, obtaining a total of 59 gold medals. He holds four world records and has become a world-famous disabled swimmer. Ex-president Hu Jintao once praised Yang Bozun as "China's Michael Phelps."
In his sports career, Yang Bozun never forgot to continue his education. In March 2009, he went to study at Tianjin Radio and TV University. During his studies, he found that knowledge brought him infinite power while broadening his horizons. He worked hard and overcame his physical difficulty in learning. By actively making use of the Internet and other advanced learning equipment, he absorbed core knowledge from professional courses, grasped necessary social skills, and mastered professional knowledge. Through his great effort, his academic performance stood out in the class, and he won numerous school scholarships. In December 2011, he became an ambassador for the School for the Disabled. While cherishing opportunities to study at the school, Yang Bozun also became actively involved in public welfare activities. He has auctioned his gold medals twice, donating the money to Sichuan disaster-area children who dropped out of school. In addition, he also participated in the Tianjin Sunshine Volunteer Club, selflessly devoting himself to activities that help the orphaned, aged, disabled, and poor, as well as drop-out students. He said, "Sports lit the fire in my heart, but Tianjin RTVU awoke my second life. In the future, I will cherish this hard-earned and fate-changing learning opportunity; adhere to the RTVUs' concept of lifelong learning; make full use of my own advantages; and make my due contribution to society."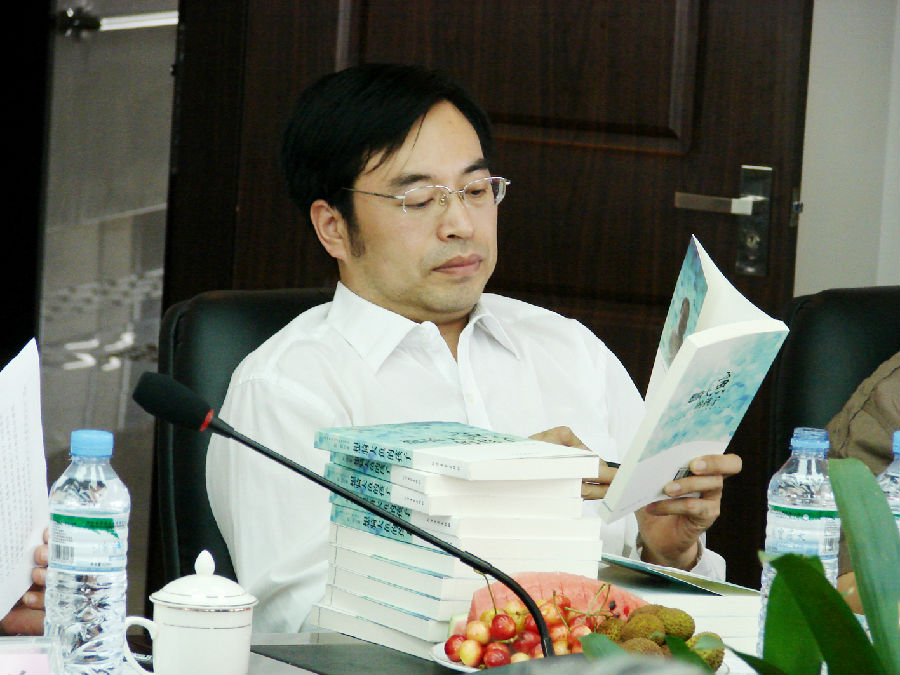 Zhao Kai: becoming a professional "Common People Learning Star" professional writer
In the opening ceremony at the 2014 "National Lifelong Learning Activity Week," Zhao Kai, a student from the Open University of China's Shenyang School for the Disabled, was named "Common People Learning Star." The disabled writer was a farmer from Houlaobo Village, Laoguantuo Town, Liaozhong County, Shenyang City. He is now a member of the China Writers Association, a contract writer of Liaoning Writers Association, President of Shenyang Disabled Writers Association, and Editor-in-Chief of Shenyang Literature of the Disabled. In 2008, he was selected as a representative of "National Farmer Writers" by the China Writers Association and five other ministries and commissions. He earned an honorary title of "2013's Top 10 National Literary Figures." His deeds have been reported by several media agencies, inspiring many people.
When he was just nine years old, Zhao Kai suddenly suffered from rheumatism. At 18, he began leading a "paralyzed" lifestyle. Since then, he has become stiff as a board. At one point, he was reduced to lying on his back in bed every day. He could only rely on his brain and arms in his daily life. However, he still maintained two dreams: Zhao dreamt of rehabilitation, hoping that one day he would be able to stand on his feet; the other was his literary dream. At that time, his father worked in a rural school, and his low income was the only source of income for the entire -family. After his father died, his fourth brother, who worked as a teacher at a school, gave a small subsidy to the low-income household. Even under such circumstances, Zhao Kai never gave up his literary dreams, remaining persistent. He would buy books and paper instead of going to see the doctor or taking medicine. In 1989, his prose entitled I Stretch My Pen to the Sun was published by the Friends of Literature magazine, a Yalu River correspondence publication. At that time, he was only 19 years old. Children Dream to Ride the Big Fish, which was written bit by bit when ill in bed, is his magnum opus. This work contains nearly 200,000 words, including poetry, prose, and a novel. The paper stack is taller than Zhao. In June 2008, the published collection won the "New Works Award" from Bing Xin Children's Literature. Also in 2009, Zhao Kai published a collection named My Hometown, which was included in a list of 100 national books by farmer writers. However, even with such achievements, he didn't stop learning. In order to enhance his knowledge, he entered the Open University of China's Shenyang School for the Disabled and became one of the college students realizing their dream of studying at university. He said, "After finishing my junior college study, I will go on to an undergraduate degree."