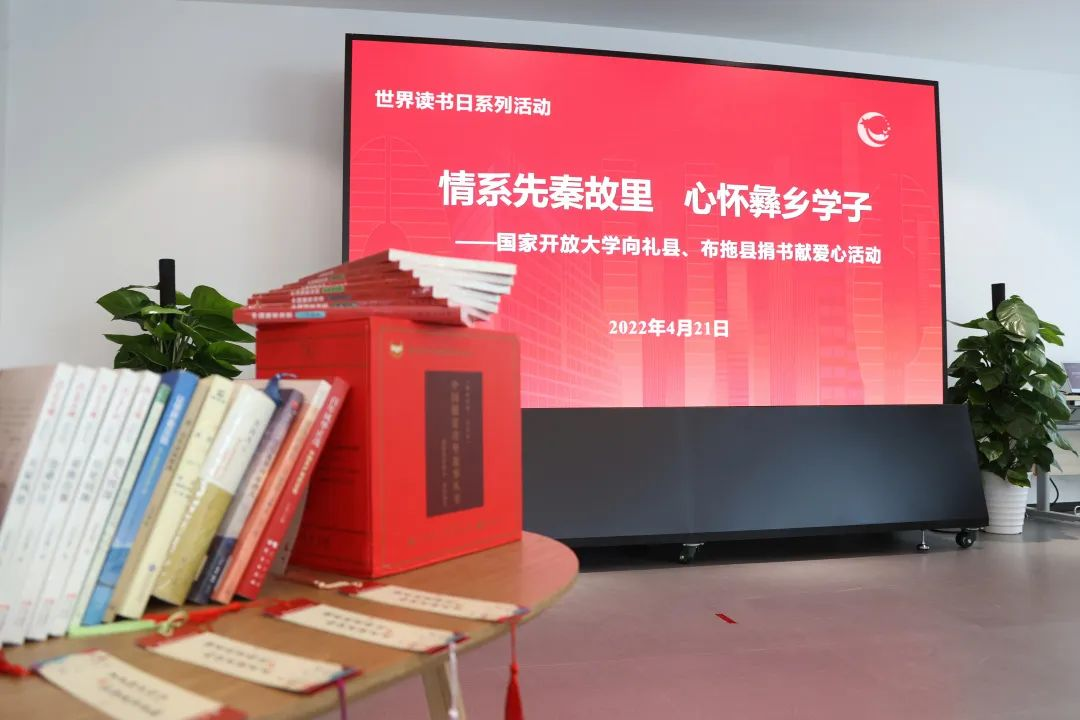 On 21 April 2022, the Open University of China (OUC) held an activity to donate books to Li County in Gansu Province and Butuo County in Sichuan Province.
Jing Degang, secretary of the Party Committee and OUC president, attended the event and delivered a speech. Other OUC leaders, including Cao Guoyong, Ju Chuanjin, Liu Chen, and Li Song, also attended the event, which was presided over by Cheng Gang, director of the OUC Learning Resources Department (Digital Library). Heads of various departments and some companies operated by the OUC, as well as representatives of various labour divisions (groups), also participated in the event.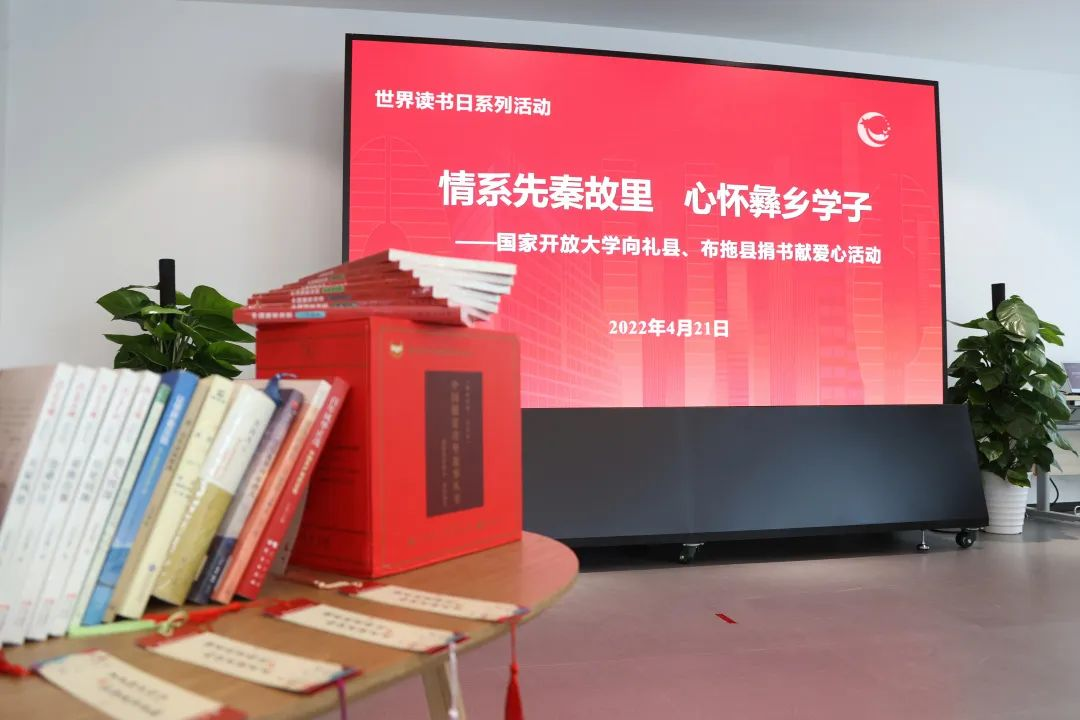 In his speech, Jing Degang stressed that, on the eve of World Book Day, this activity is of great importance to integrating reading promotion and knowledge dissemination with rural revitalisation. The activity passed on the warm wishes and love of a large number of faculty and staff members and showcased the excellent cultural literacy and spiritual outlook of the OUC's employees. He said that he hopes that the participants will spend more time on reading and also read more classic books. He also encouraged them to combine digital, mobile, and paper reading forms and to strengthen their learning and improve their abilities through reading.
Jing Degang pointed out that reading is an important way to speed up the construction of an education system serving lifelong learning for all and a learning society. At the same time, it is also an important part of the Rural Revitalisation Strategy. Related departments should carry out activities to promote reading, lead and guide teachers and students to fall in love with reading, and create a "Scholarly Campus" with a positive atmosphere. Departments and Party organisations at all levels should strengthen support for and contact with the two counties in various ways, and pass on the love and warmth from the staff of the OUC to the local citizens.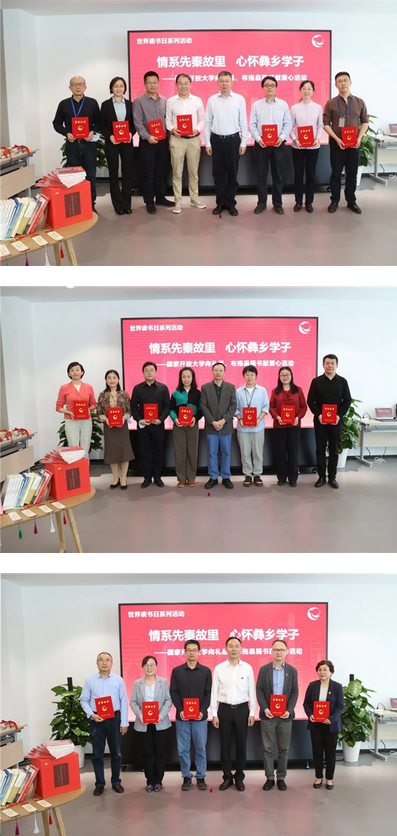 OUC leaders attending the activity awarded commemorative certificates to representatives of various departments.
Butuo County in Sichuan Province and Li County in Gansu Province are two major counties that the OUC provides targeted assistance to as part of the National Rural Revitalisation programme. As one of a series of World Book Day activities held by the OUC, the event was launched by the OUC Labour Union, the Learning Resources Department (Digital Library), and the Faculty of Agroforestry and Medicine (Rural Revitalisation College). Before the activity, the organisers voluntarily learnt about the donation needs in the two counties and made special bookmarks for readers to write messages on. With the strong support of various labour union groups and the active participation of a large number of teachers and workers, more than 4,800 books were donated to the two counties, contributing to the revitalisation of the cultural and educational development of the two counties.
 By OUC Learning Resources Department (Digital Library)