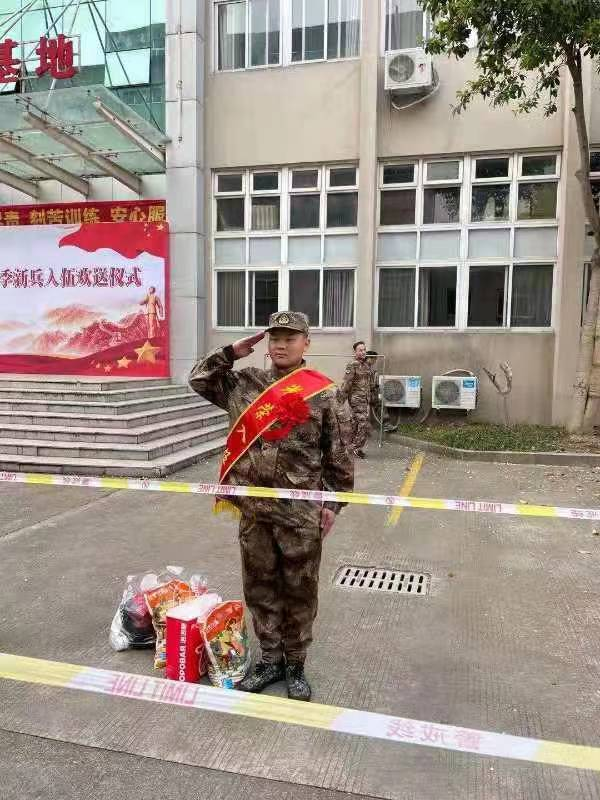 Spring is conscription time. On the evening of 18 March 2021, a coach holding a banner that read, "A Warm Send-off for the First Group of New Spring Recruits from Jinyun County" led new recruits to their barracks. Ding Jianhong, a vigorous young man, and a Law undergraduate at Lishui Radio and TV University (Lishui RTVU), class of Autumn 2019, was one.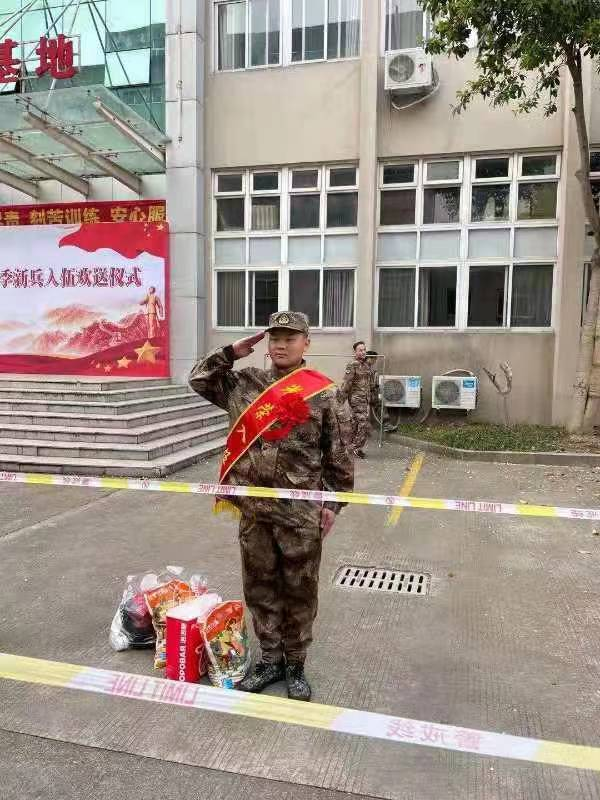 In July 2019, after graduating from junior college, Ding Jianhong found his dream job in Hangzhou as head coach of a famous Taekwondo gymnasium. He continued to pursue his education while working, and signed up for the undergraduate Law programme at Lishui RTVU. After less than a year he was promoted at work, and a team led by him has won an award in the 7th Taekwondo Open Competition for Teenagers in Zhejiang Province. He was also named "Excellent Coach" at the 3rd Public Taekwondo Championships in Hangzhou in 2020. On top of that, he expected this year to receive a bachelor degree from Lishui RTVU.
Before the Spring Festival, however, Ding received a conscription notice from the army, throwing a wrench into his plans. A friend advised him not to abandon his good life and decent job, telling him that being a soldier would be too hard for him. But Ding said: "If the motherland needs me, it is my duty to go. I can always find a new job. My country is what matters most to me." After passing his physical, Ding resigned from his job, even though his childhood dream had been to learn and coach Taekwondo. "Our country makes us what we are, and our duty is to serve it. If it calls on us to sacrifice our youth on its behalf, then we must do so." These were his words on behalf of the recruits at the farewell ceremony.
After receiving the notice, Ding suspended his classes at Lishui RTVU. Upon being asked where he would be stationed, he replied: "I don't know yet, but it doesn't matter. The more difficult the condition, in my view, the more valuable my service." He ended up being sent to Gansu, where he has already entered the barracks. Everyone at the Open University of China would like to extend him, and the other students serving in the military, their best wishes.
By Shi Leifen, Lishui RTVU