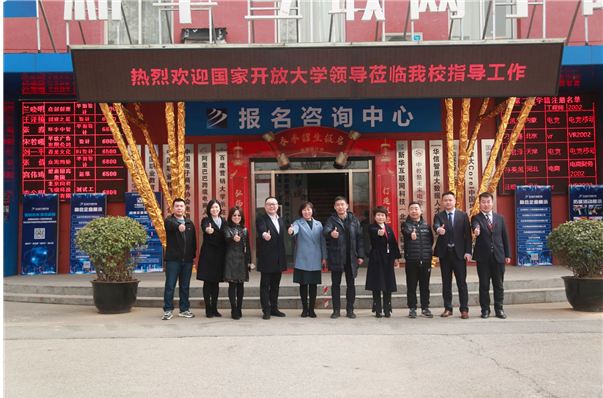 To get first-hand information about frontline teaching as well as measures to control Covid-19 in the new semester at a grassroots study centre, vice president Lin Yu of the Open University of China (OUC) visited the Xinhua Computer Study Centre at the OUC Experimental School on 17 March 2021. The  delegation also included Guo Qingchun, dean of the Experimental School; Liu Ying, its vice dean; Lv Qian of the Department of External Education and Training; and Wang Hui, principal of the Tianxiang branch school of the OUC Experimental School.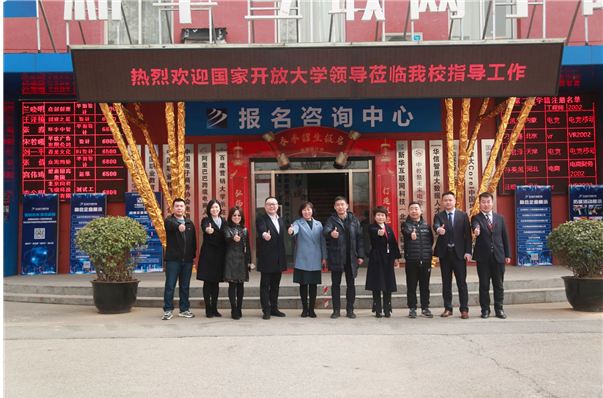 The delegation visited the Integrated Training Centre of the Beijing Xinhua Computer Centre, and learned about the history of the Xinhua Education Group and the current situation of the study centre. It also visited an exhibition of outstanding achievements of the centre's teachers and students, and listened to a report on the planning and deployment of measures to combat Covid-19 as well as academic management of the 2021 spring semester.
The delegation also observed classes, communicated with study-centre teachers and students, and tried the VR products independently developed by the students.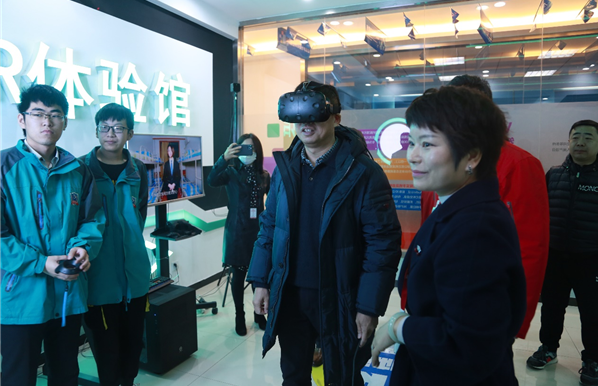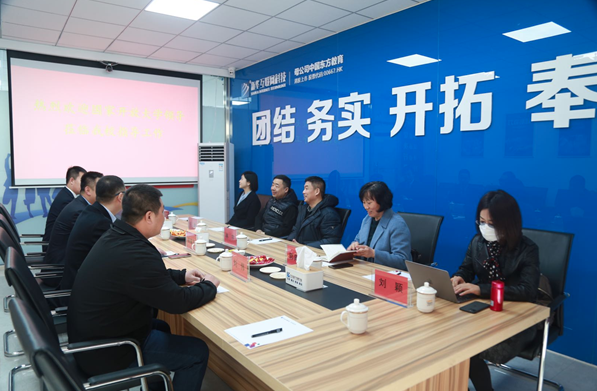 Lin Yu spoke positively of the Beijing Xinhua Computer School's approach to education, specifically its focus on meeting employment needs and its advanced facilities. He stressed the strengths of the OUC and the Xinhua Education Group, the importance of adhering to regulations, and their mutual cooperation in terms of resource construction, innovation and reform of majors and individual courses, and construction of training centres.
By Liu Ying, OUC