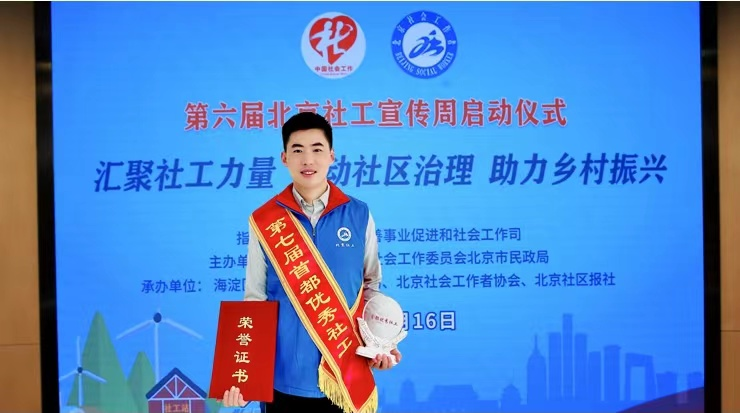 Recently, Sun Jiangtao, a teacher in the School of Social Work of the Faculty of Political Science and Law at the Open University of China (OUC), was named one of the  "Top 100" Chinese social workers for 2020 during an event honouring social workers held by China  Philanthropy Times. Sun Jiangtao was also named an "Excellent Social Worker in the Capital" in the 7th "Looking for the Most Beautiful Social Workers in the Capital" campaign in Beijing.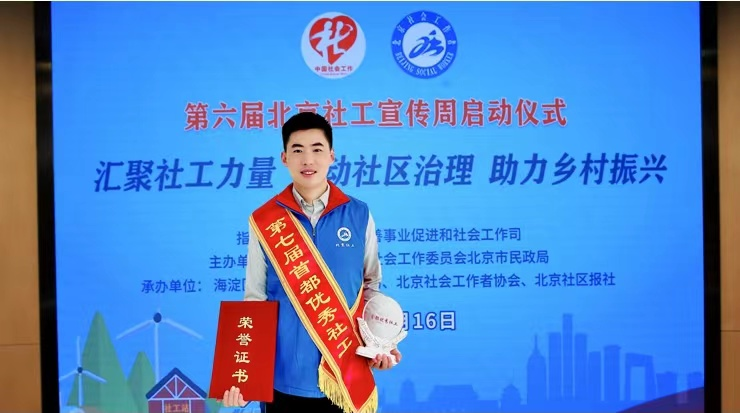 Sun Jiangtao at the 7th "Looking for the Most Beautiful Social Workers in the Capital"   awards ceremony
Sun graduated from the School of Social Work at the China Youth University of Political Studies in 2011 with a master's degree in Law. That same year, he joined the OUC School of Arts and Law (now the Faculty of Political Science and Law) as a Social Work instructor. He was named an associate professor in 2019.
In addition to teaching, Sun works promoting programmes related to his field, and volunteers in communities in Beijing. His work ranges from training community workers and volunteers to enhancing the autonomy of communities. Over his nearly 10 years of volunteering, Sun has helped promote the specialisation of community services and enhance the abilities of volunteers.
Sun Jiangtao believes in "helping people to help themselves" in social work, and "life inspiring life" in his teaching and other professional services. The 3-Ps of "perseverance, passion and patience" also guides his teaching and services. In Sun's opinion, "perseverance" means that, as educators, on the one hand, teachers should persevere in their work and in educational reform, while on the other hand promoting the development of social work in their localities. "Passion", according to him, means that teachers should care for their students, and demonstrate this in their teaching, striving hard for excellence, acting as role models, and "fostering virtue through moral education". They should also treat their social work as an opportunity for promoting social justice. Finally, "patience" means that the teacher or social worker does not let him or herself be put off by boredom or loneliness while striving to realise the goal of "helping people help themselves".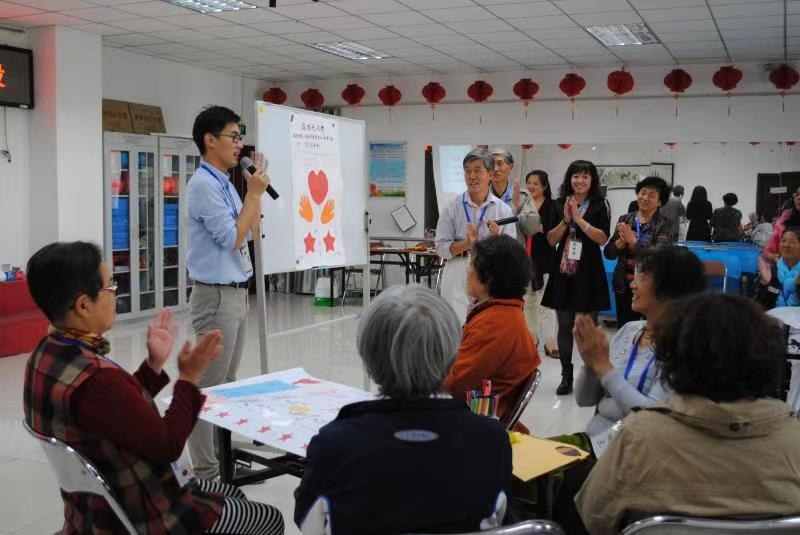 Sun Jiangtao training community volunteers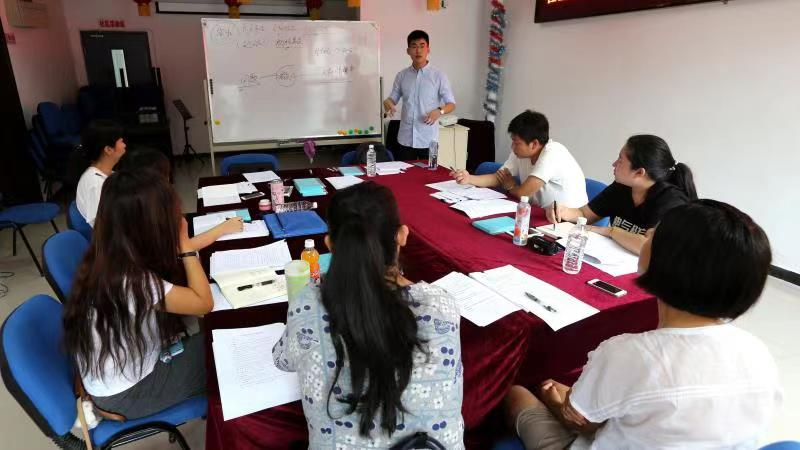 Sun Jiangtao providing professional instruction to social workers
While training volunteers, Sun has tried to combine group work with traditional forms of training, eschewing lectures in favour of themed group activities that have helped enhance the enthusiasm of volunteers, cohesion of the volunteer teams, level of volunteer services, and ability of communities to operate autonomously. In nearly 10 years, he has trained almost ten thousand community volunteers throughout Beijing, enhancing their service capabilities, serving economic and social development, and innovating and expanding social work in the capital.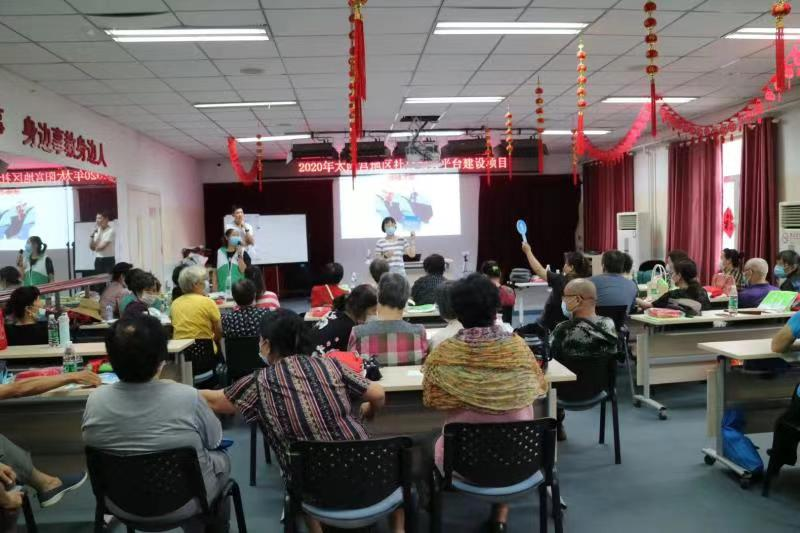 A volunteer value auction designed by Sun Jiangtao
According to Sun, social work is developing rapidly in China, but society as a whole still needs to work to promote its development, and enhance public recognition of it. He hopes that its successes will continue to professionalise, specialise, and localise the field throughout China, making its workers more and more popular and respected.
 By OUC News Network