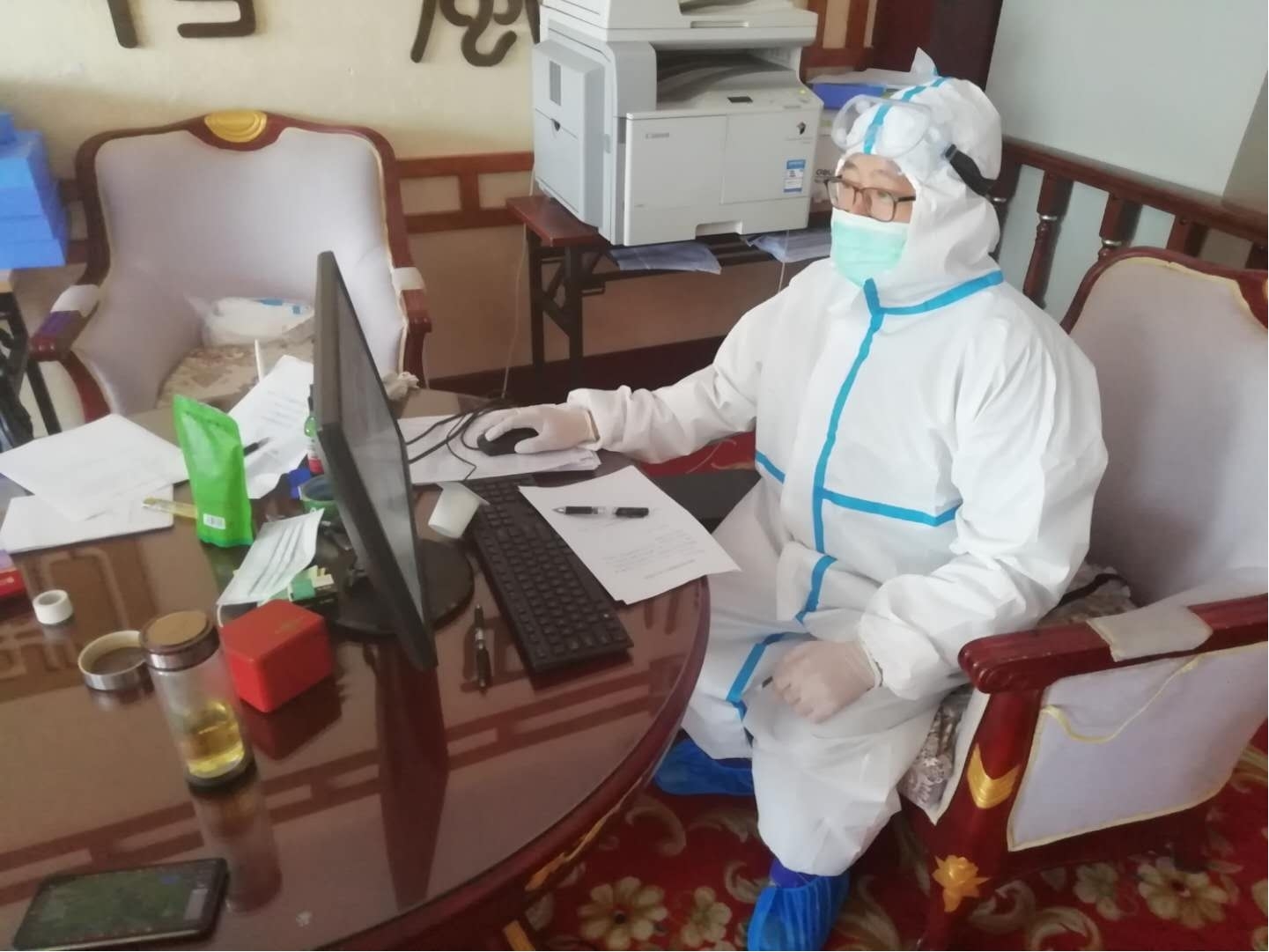 About Yu Chunhe
Yu Chunhe began majoring in Administrative Management, a junior-college programme at the Siping division of the Jilin branch of the Open University of China(OUC), in autumn 2019.
He is also deputy director of the Financial Management Service Centre in Tiedong District, Siping, Jilin. When Covid-19 broke out in 2020, he became active in helping fight it.
Manning the eastern entry to Yingcheng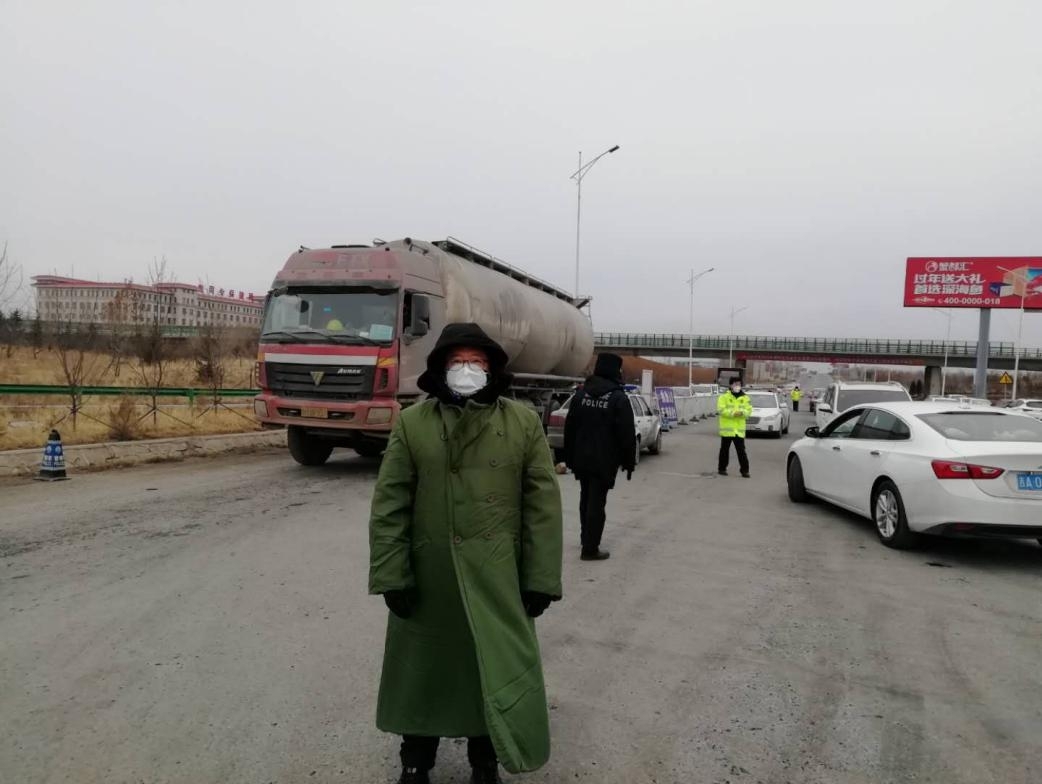 On 3 February 2020, Yu Chunhe began checkpoint duties at the Siping toll station on highway 303, a busy checkpoint on the outskirts of Siping, with nowhere to rest. He remained steadfast despite the piercing wind, and temperatures that dropped at night to as low as minus 30, strictly following his orders to take the temperatures of commuters, disinfect their vehicles, and ensure that those he deemed to be ill, or to have violated regulations, were dealt with appropriately. When cooperation was not forthcoming, he would always patiently explain the rules and exercise persuasion, doing his part to maintain order at the checkpoint. In his view, it was essential to control entry to the city in order to keep infection from spreading.
Can spring be far away?
Yu Chunhe's face was always red with cold at the end of the day. He has a son, who had been expected to take the senior high-school-entrance examination , but had no time to spend with him. He manned the checkpoint night after night, and welcomed many warm sunrises, and the increasing traffic that came with them.
On the 16th day of the first month of Chinese Lunar Year, in a message he posted to WeChat Moments, he wrote: "The moon of Jan. 16th is full. The temperature rose a lot today. Can spring be far away?" Our strength is what allows us to hope. Yu Chunhe and his fellow staff were a source of hope for the entire city through their resilience and responsibility.
Being "quarantined" himself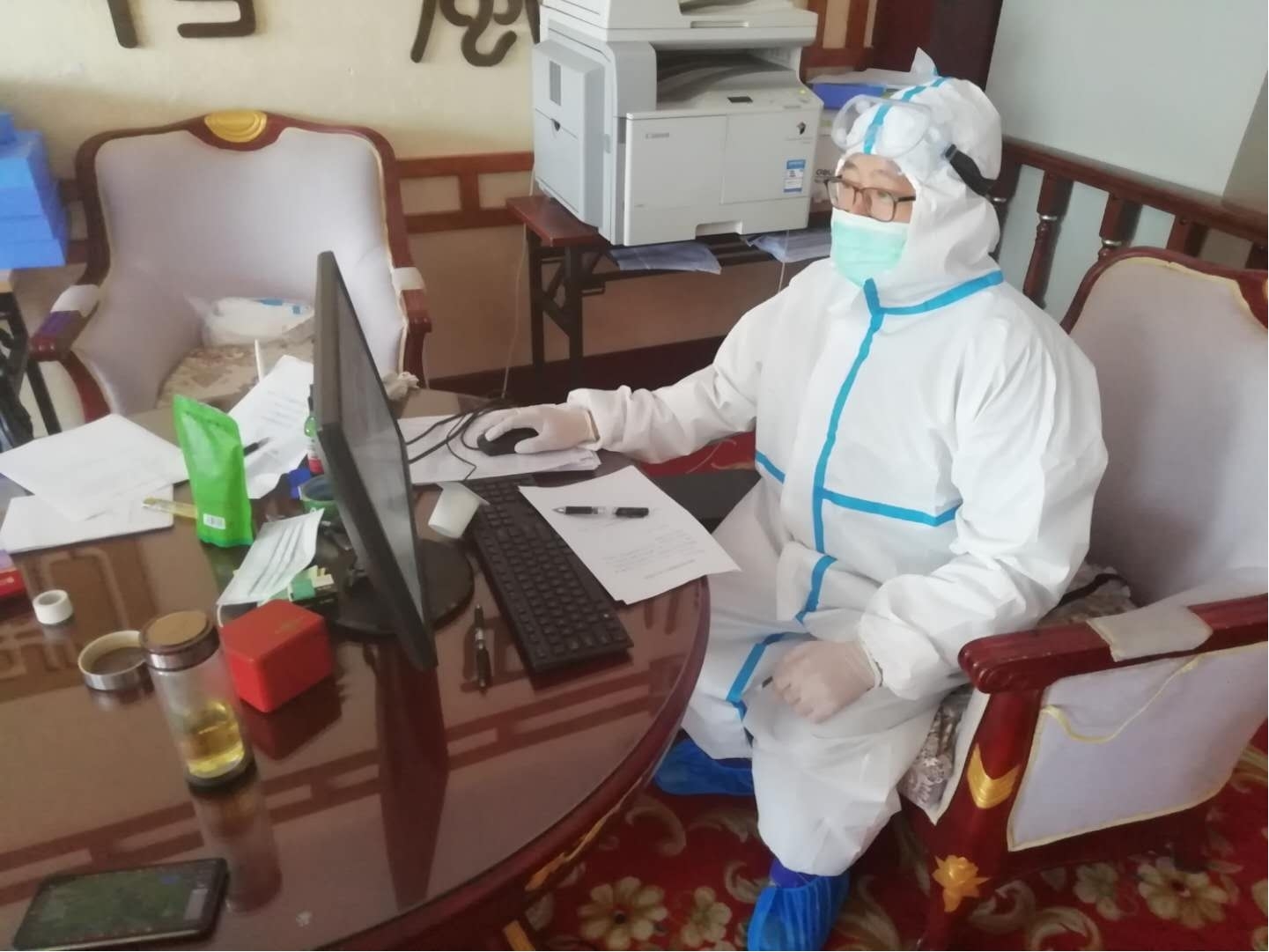 On 14 May, Yu Chunhe was transferred from the checkpoint to a hotel, where he was responsible for isolating returnees from foreign countries and other high-risk areas. He was forced to wear heavy protective clothing every day, including a head covering, goggles, gloves and shoe covers. While registering, disinfecting, and testing those in quarantine, he felt he was being "kept in quarantine"himself.
At the hotel he needed to be on call around the clock, which made sound sleep a luxury. This, along with the heat at work, and the heavy gear he had to wear more than ten hours at a time, made him dizzy and exhausted all day, and even blistered his tongue and lips. But he never mentioned this to his family.
Yu Chunhe, on a front line of this battle, had no time to give thought to his family or his personal health as he undertook his glorious but arduous responsibility.
By Jilin Branch