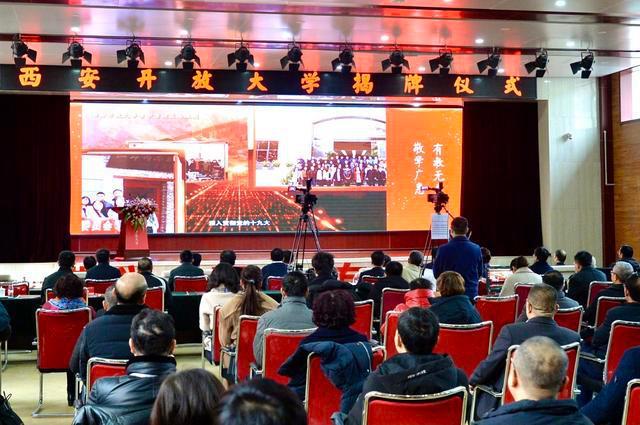 On the morning of 29 December 2020,  an unveiling ceremony for Xi'an Open University (Xi'an OU), as well as a meeting on promoting the university's high quality development, was held.
At the ceremony, Xi'an Radio and TV  University(Xi'an RTVU), which has been in operation for 41 years, was officially renamed Xi'an OU, marking that Xi'an OU has entered a new stage of building a modern first-class open university with high quality and standards.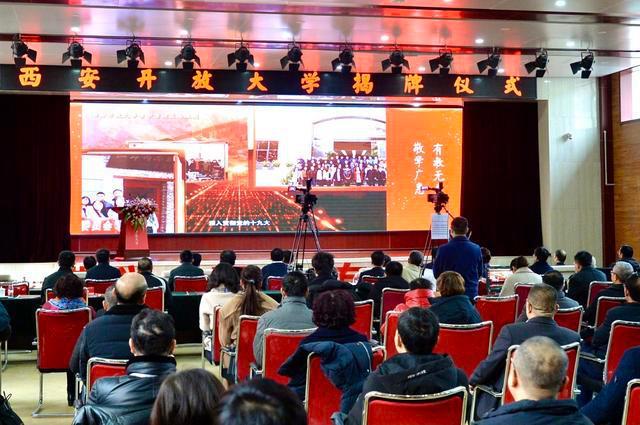 The meeting opened with the national anthem. A short film about Xi'an OU citing vivid examples and touching pictures demonstrated the dynamic experiments and fruitful achievements of the university in training and delivering talented professionals for the economic and social development of Xi'an over the past 41 years. The nature of the renamed Xi'an OU, which is a municipal-level institution of higher learning, will remain unchanged, and there will be no change in its affiliation relationships, management system, and existing rights of operating degree and non-degree education. It will remain a part of the school running system of the Open University of China (OUC), with its business under the guidance and management of the OUC.
Li Bin, secretary of the Party Committee of Xi'an OU, said that the university will seize the strategic opportunity of the development of Xi'an into a city with new heights of reform and opening up and the construction of a national central city, keep up with the pace of the times, and take efforts to cultivate multi-faceted, application-oriented talents who can serve regional economic and social development and the optimisation and upgrading of the industrial structure so as to make new and greater contributions to realising the modernisation and quality development of Xi'an in the new era.
Jing Degang, secretary of the Party Committee and president of the OUC, said that the renaming is only a change in form. It is more important for the university to realise the "Four Transformations," namely, the transformation from expansion to enhancement, from a focus on qualifications to one on knowledge, from providing degrees to enhancing skills, and from predominately online teaching to the integration of online and offline teaching. He hopes that Xi'an OU will also work hard on building the "Four Platforms," that is,  major platforms for lifelong and online education and platforms for flexible education and external cooperation, so as to achieve the goal of high-quality development.
By OUC News Network, reprinted from Xi'an Release