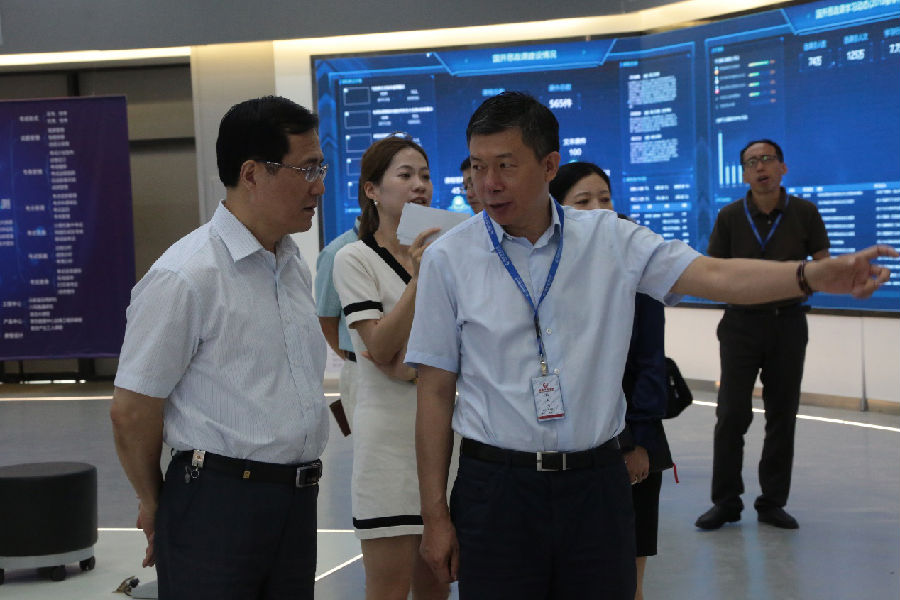 On the morning of 22 August 2019, a delegation including Jin Xiaotao, former deputy director of the National Health and Family Planning Commission and president of the Chinese Health Information and Big Data Association (CHIBD), and Huang Anpeng, deputy secretary-general of CHIBD, visited the Open University of China (OUC).
Jing Degang, Party secretary and OUC president, Lin Yu, OUC vice president, and Ye Zhihong and Zheng Jie, director and deputy director of the Academic Affairs etc. held talks and exchanged views with Jin Xiaotao and his delegation.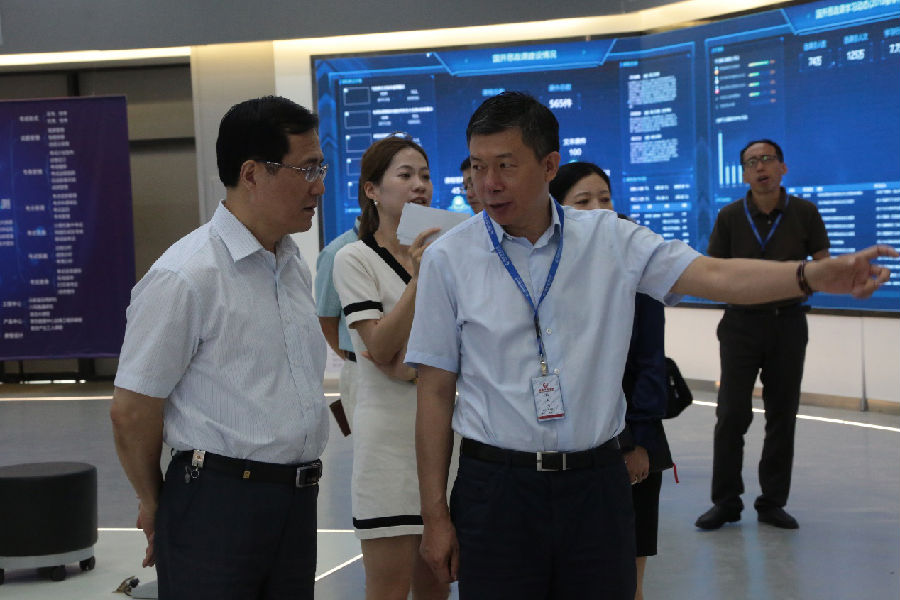 President Jing Degang gave a warm welcome to president Jin Xiaotao and his delegation. He took the guests to visit the OUC 40th Anniversary Exhibition and introduced it to them. President Jin Xiaotao spoke highly of the achievements made by the OUC over the past 40 years.
During the round of exchanges and discussions, president Jin Xiaotao discussed the joint promotion of the application of medical and health care big data by the CHIBD and the OUC, the construction of the university for the elderly, the research institute, and the lifelong health care education system, and put forward suggestions.
By Gao Enze , OUC