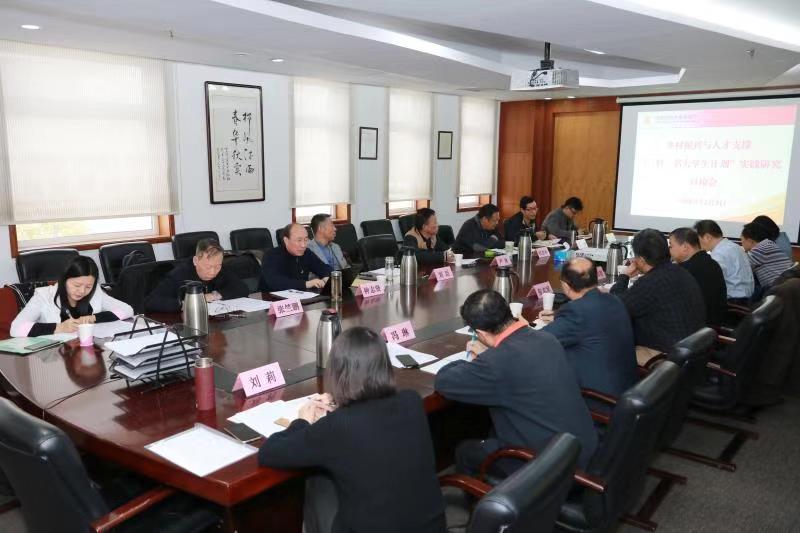 On 3 December 2018, the "Seminar on the Practice of the 'One College Student per Village Programme': Rural Vitalisation and Professional Support" was held at the Publishing & Media Group of the Open University of China (OUC). The experts present summarised and discussed relevant academic achievements.
They began with the revision of problems in the articles, further distilled the practical exploration results of the OUC, held active and effective academic exchanges and disseminations, and expressed their opinions on how to proceed in the future based on the macro background and pattern of socioeconomic development.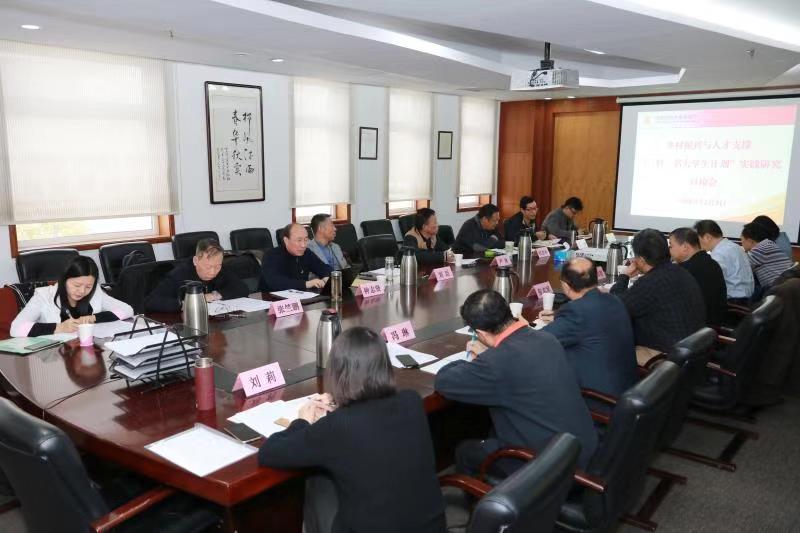 Liu Chen, vice secretary of the CPC OUC Committee, participated in the discussion. He put forward his views on how to seize the opportunity of the 40th anniversary of both China's reform and opening up and the establishment of the OUC in order to practically explore the undertaking of the national mission, give play to its distinctive advantages and show its own characteristics, including practical explorations on education in rural areas and education for non-commissioned officers, industrial workers, the disabled, and other special groups. The aim of this is to create high quality research results and to conduct diverse forms of academic exchange. He also put forward the requirement that broader platforms for academic dissemination and news propaganda be established in order to present the OUC's practical exploration results at the social level and to continue to enhance the academic and social influence of the OUC.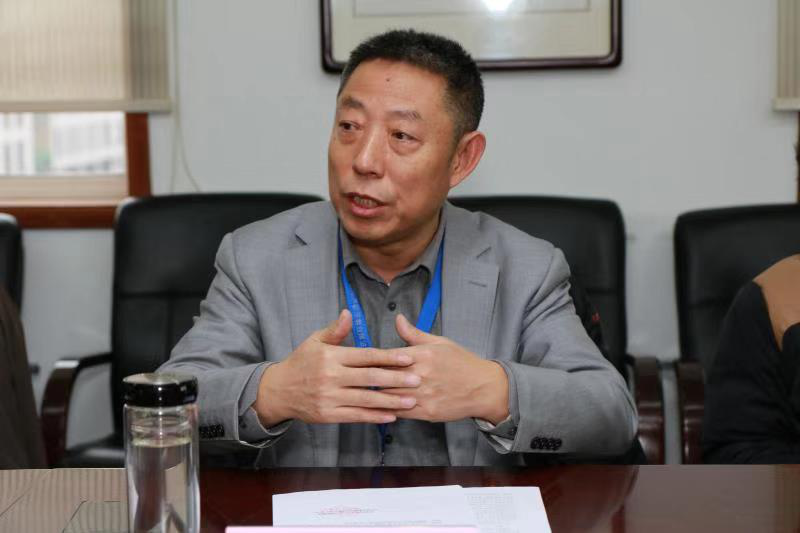 The experts invited to join in the discussions included Yan Bing, former vice president of the OUC and former editor in chief of Distance Education in China; Zhong Zhixian, leading professor of educational technology from Jiangxi Normal University and former vice president of Jiangxi Radio and TV University (RTVU); Li Xingzhou, professor of the Institute of Vocational and Adult Education with the Faculty of Education of Beijing Normal University and vice director of the China Educational Research Centre for Poverty Alleviation; and Zhang Zhupeng, researcher from the National Institute of Education Sciences and deputy secretary-general of the China Adult Education Association. Responsible personnel from the relevant department of the OUC and authors of the relevant articles participated in the exchange activities.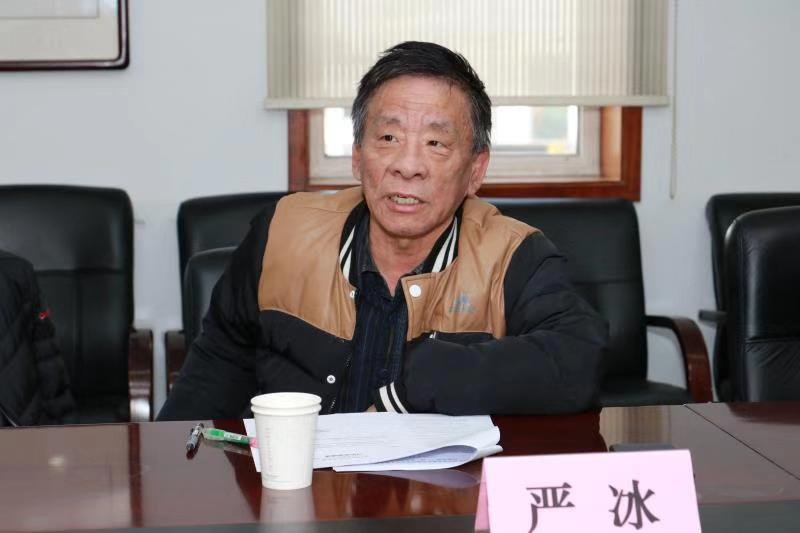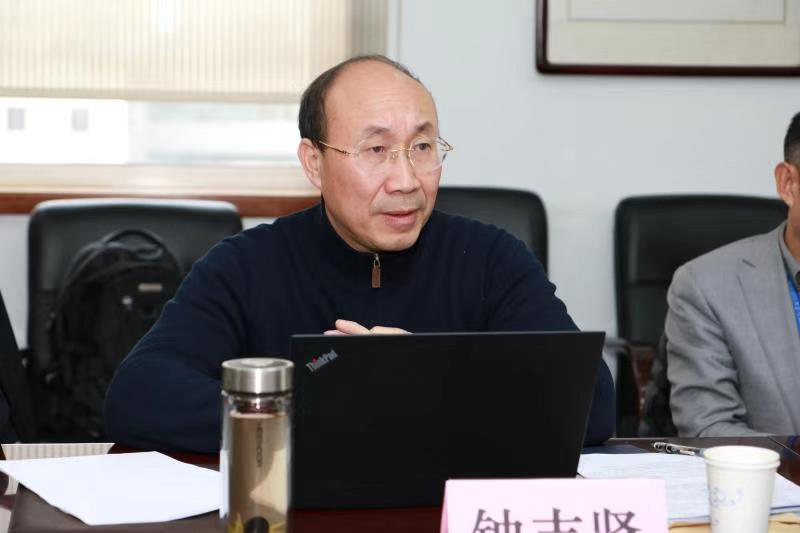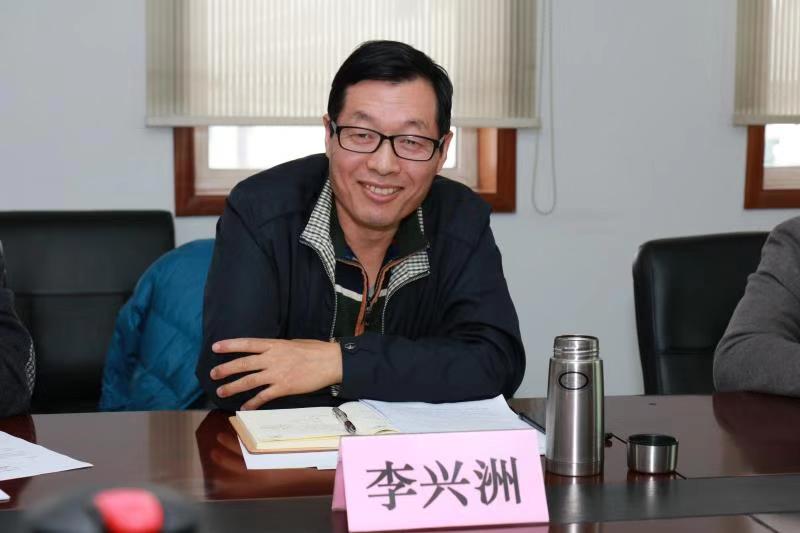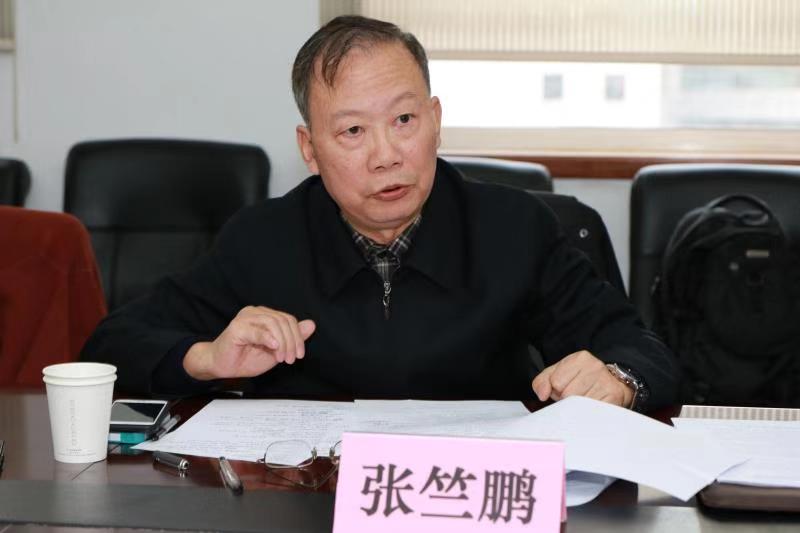 During the communication session, Kuang Guiqiu, general manger of the Publishing & Media Group and president of the magazine Distance Education in China, said that great attention has been paid by the Group to academic dissemination and that they will work consistently to serve the production and presentation of the practical explorations of the OUC and its system, to put social benefit first, and to demonstrate the striking characteristics of the work of academic journals and publications.

By Feng Lin, OUC