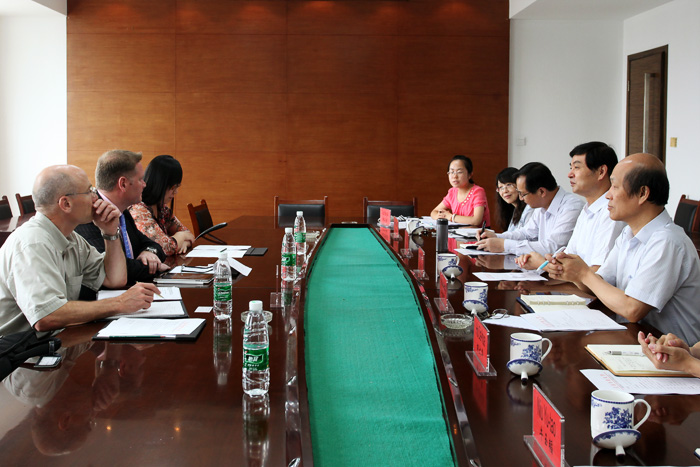 On the morning of Jun. 27, a 3-member delegation from Open University, UK (OUUK) paid a friendly visit to Jiangsu Open University (JOU). The OUUK delegation was made up by Mr. Steve Hill,
 CEO of International Department, Mr. Neil Blakeman, Senior Consultant of Foreign Affairs Department and Ms. Yang Guangyu, Project Manager of Chinese Affairs of International Department. President Tang Jintu and Vice President Ye Xiaofeng from JOU have met with the delegation.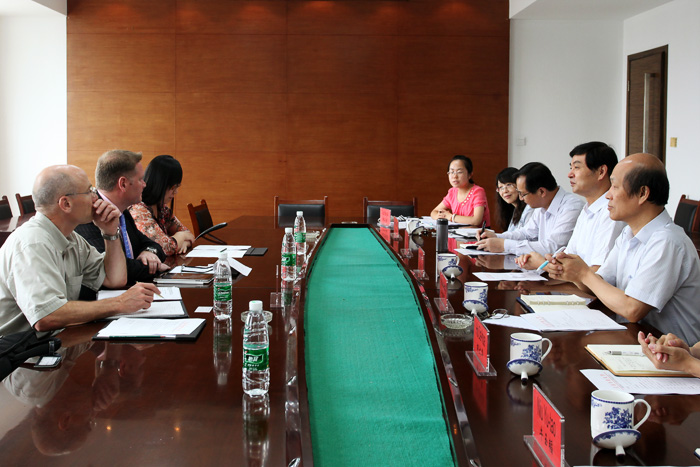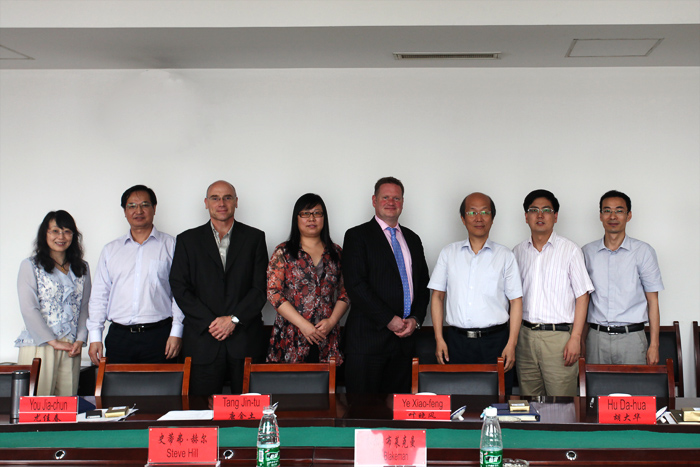 During the meeting, friendly communication process in recent years was reviewed and successful experience and innovative measures in distance education field were introduced respectively by the two parties besides in-depth exchanges and consultation in future cooperation. The two sides also discussed about efficient connection between the four newly set up undergraduate programmes in JOU and relevant existing programmes in OUUK. 
By Jiangsu Open University