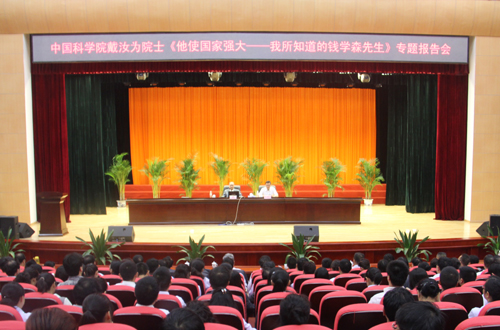 On May 25, 2013, an academician from the Chinese Academy of Science, and President of the Chinese Association of Automation, Dai Ruwei, visited Guizhou Radio & TV University (Guizhou RTVU)
 to deliver an excellent lecture entitled
He Made the Country Strong — The Qian Xuesen I Knew
.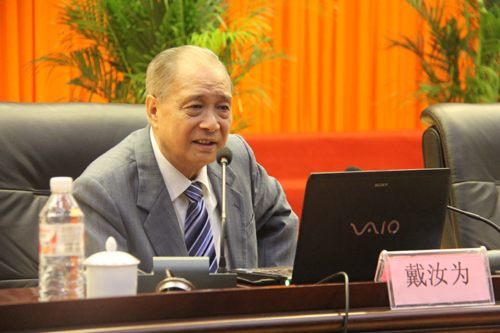 Mr. Dai Ruwei once studied under the renowned Chinese scientist Mr. Qian Xuesen. Now he is a leading expert in the field of engineering cybernetics. Mr. Dai Ruwei lectured on the great contributions that the "People's Scientist" Mr. Qian Xuesen made to our country in the areas of national defense and scientific development related to systems science, neuroscience, and physical science. He also paid warm tribute to Mr. Qian Xuesen's lofty charisma, rigorous scholarship, realistic scientific spirit, and deep devotion to the country and people. In the end, he expressed his sincere appreciation and respect for Mr. Qian Xuesen.
Deputy Secretary and President Tang Huilin hoped that the teaching staff and students could fully appreciate the lecture, learn from Mr. Qian Xuesen, and strive to contribute to the realization of the "Chinese Dream".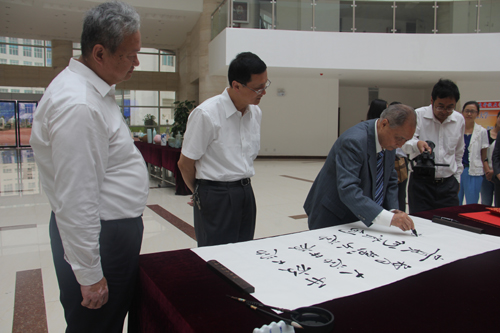 After the lecture, Mr. Dai Ruwei visited the Guizhou RTVU Library, saw works produced by the art students, listened attentively to descriptions of Guizhou RTVU's latest innovations in the area of modern open education, then paid a visit to Guizhou RTVU's digital management experience center. Mr. Dai Ruwei highly praised Guizhou RTVU's accomplishments in recent years, and joyfully agreed to write "Guizhou RTVU is the first open and sophisticated university in Guizhou Province" in Chinese calligraphy.
The lecture attracted more than 900 attendees, including Party Secretary Li Jinhua, Members of Party Committee, and Vice Presidents Liu Zhenxiang, Gong Hui, Qian Qingsheng, Member of Party Committee and Secretary of the Discipline Inspection Committee Guo Wancai, and representatives of the teaching staff and students. The lecture was chaired by Tang Huilin.