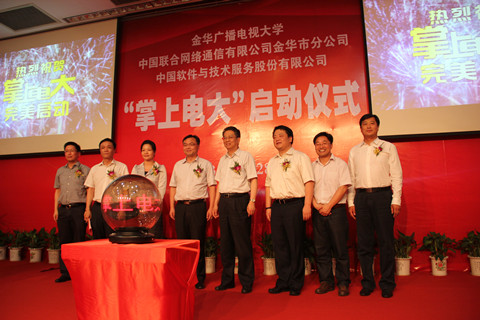 On May 28, "Mobile RTVU" software, which was cooperatively developed by Jinhua Radio & TV University (Jinhua RTVU), Jinhua Branch of China Unicom and China National Software & Service Co., Ltd,
 was officially launched in Jinhua city. The launch ceremony was attended by Huang Xiaohang and Lin Danjun, vice mayors of Jihua, Lu Fang, member of the Party Committee and vice-president of Zhejiang RTVU, and Tong Haibo, vice-president of the Zhejiang Branch of China Unicom.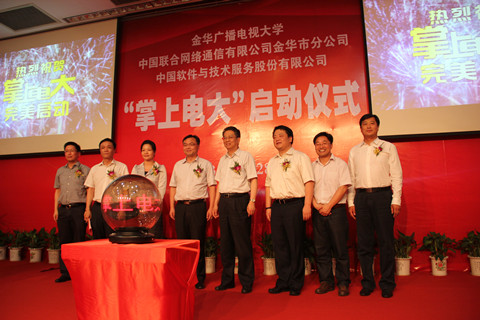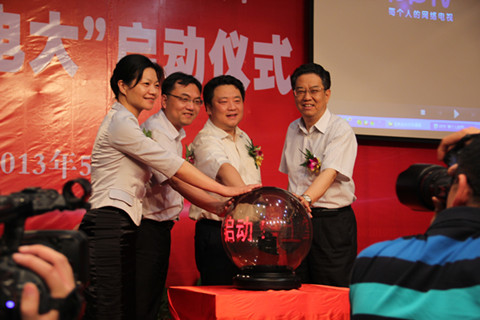 The development and launch of the "Mobile RTVU" software makes working and learning resources available to all teaching staff and students of RTVUs in Jinhua anytime, anywhere, using China Unicom's advanced 5G network technology. The software is actually a breakthrough for Jinhua RTVU, utilizing modern information technology advances to improve access to open education services, which will accelerate the pace of adoption and localization of modern distance education. "Mobile RTVU" is the first software of its kind for RTVUs in Jinhua, or indeed all of China.
Built to run on China Unicom's 5G network, after downloading and installing the "Mobile RTVU" software, the user will have access to a virtual RTVU. With a single click, the software provides access to all types of learning resources, including: text, picture, audio, and video. Users can select courses, listen to courses, do homework, review knowledge, watch study videos, browse supplementary materials, and so on, which will make them feel like they are sitting in a real classroom. Additionally, the teaching staff of Jinhua RTVU can use the software to work anytime and anywhere by using their smart phone to search university information, send files, and communicate with each other, which makes class management and teaching support services more convenient and efficient, and helps facilitate information sharing in the age of big data. Just as Huang Hongwei, president of Jinhua RTVU, has said, the development and launch of the software "Mobile RTVU" further enriches and upgrades the existing learning resources and learning opportunities provided through open education, satisfies personalized and diversified learning needs, and is of great importance for the construction of a learning-oriented Jinhua city and its network economy with influence both at home and abroad.
The launch ceremony was also attended by Director of Learning Resources Development Center of Zhejiang RTVU Zhang Jixian, and Deputy Directors of Network Technologies and Laboratory Management Center Zheng Bing, Yin Xuesong, presidents of RTVUs at city and county levels in Jinhua Prefecture, and leaders from the Jinhua Branch of China Unicom and China National Software & Service Co., Ltd, and the teaching staff and faculty of the Open School of Jinhua RTVU, and so on.