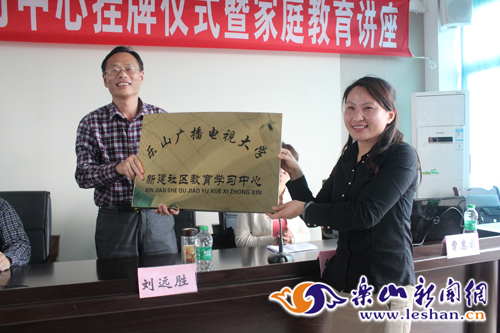 In the interest of developing community education and constructing a lifelong education system for all, on May 8, Leshan RTVU officially established
 a community education study center, organized family education learning activities in the newly built primary school, and issued more than 500 free learning cards to parents. 
"The lack of healthy communication between parents and children can result in strained relationships. Sometimes what parents say can inflict emotional harm on a child. For example, some parents often scold and criticize their children, or talk to them in a sarcastic way…" In the classrooms of the newly built primary school, parents listened attentively to the lecture Family Education Problems and Countermeasures delivered by Dr. Cao Huirong from Leshan Normal University at 2:00 pm.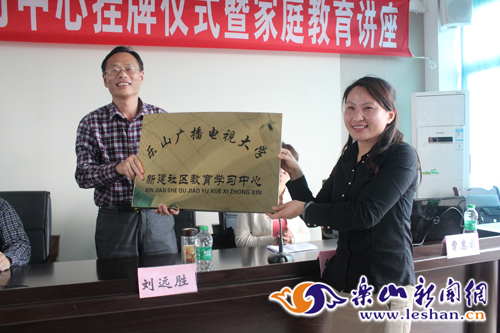 The establishment of the community education study center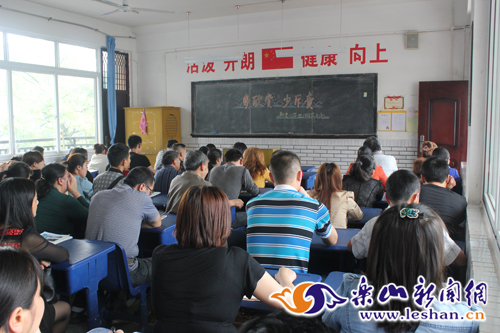 Parents listened attentively to the lecture delivered through the school's audio system
"I learned a lot from the lecture. Now I know that I should spend more time talking with my kids, show my love and care, and praise their good behavior rather than just scolding and criticizing them. I think I can better communicate with my kids in this way," said Ms. Han, who greatly benefited from the lecture and was ready to study with her child at home by using the learning card issued by the school.
According to the reporter, parents who have received a learning card can log in to the Sichuan Community Education Network after entering the card number and initial password shown on the back of the card. Users can study online, download learning resources, interact with others, and so on. After logging in, parents will have access to the website which provides information on wide-ranging topics such as vocational skills, culture and leisure, family life, and so on.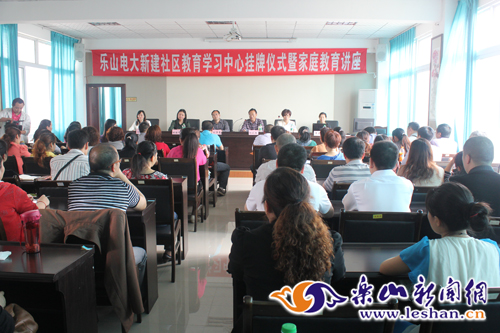 Community education refers to a specific type of education primarily designed for residents living within specific communities and neighborhoods. It is designed in response to social development and changes. Community education is an effective method in creating a lifelong education system for all. With special emphasis on family education, the newly built learning center, which provides a learning platform for parents, is an effective attempt to better community education.
By Xu Zhen, www.leshan.cn