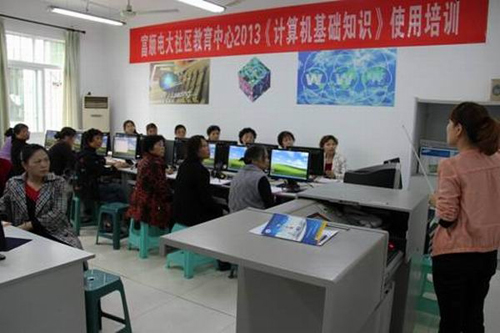 On March 18, 2013, Fushun RTVU launched the first "Computer Science for older Learners" training session, marking the official kick-off of the Fushun RTVU community education series.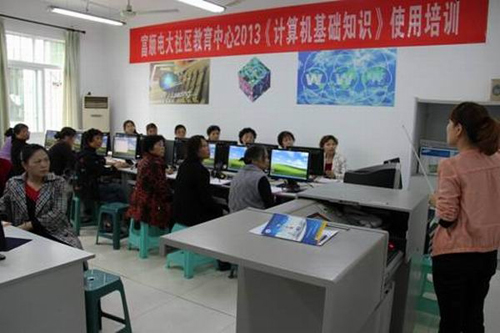 The first batch of trainees included 26 older learners from Beihu Community, including retired leaders and ordinary citizens with limited education. The teacher gave demonstrations and explanations on topics such as Basic Computer Knowledge, How to Browse Information on the Internet, Simple Use of QQ and File Saving. There was ample time for practice after each session, so that the learners were able to cement their new knowledge.

In order to promote the continued development of community education, after several rounds of consultation with Fushi Township Government, Fushun RTVU has decided to carry out a pilot community education programme in the Jinshan, Beihu, Yinhuazhuang and Fujiang communities. The community education series is themed around "Computer Science for Older Learners". The Party secretary of each community is appointed head of each training class and will then engage in two rounds of training focused on basic knowledge and operating practice. Classes will be held in Jinshan, Yinhuazhuang and Fujiang soon.
By Sichuan RTVU