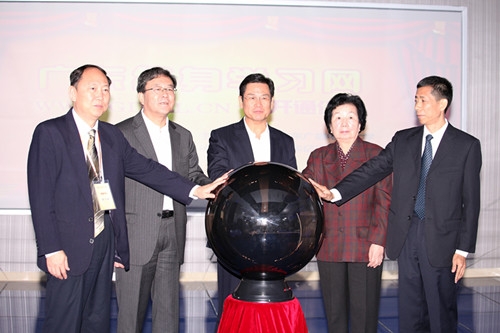 On November 6, 2012, Guangdong Radio and Television University (Guangdong RTVU) officially launched the Guangdong Lifelong Learning Website. Chen Yunxian, vice governor of Guangdong province; Hao Keming, leader of the National Education Advisory Committee's Advisory Group for the Construction of Lifelong
Education Institutions, and president of the Chinese Society for Educational Development Strategy; Wei Zhonglin, deputy Party secretary and deputy director of the Department of Education of Guangdong Province; Liu Weiguo, Party secretary of Guangdong RTVU; and Mai Xin, vice president of the Guangdong branch of China Telecom, attended the opening ceremony.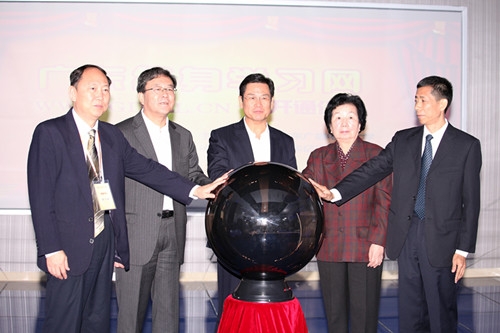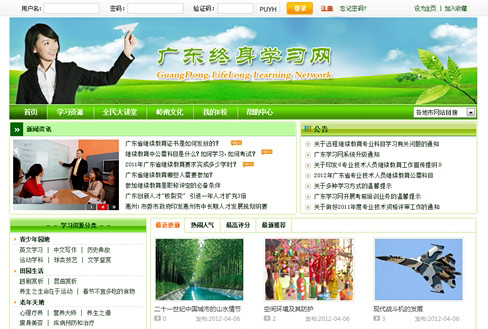 Chen Yunxian commented: "The establishment of the Guangdong Lifelong Learning Website is in accordance with the slogan put forward by Hu Jintao: 'Build a learning-based society that promotes universal, lifelong learning'. The Guangdong Lifelong Learning Website will continue to improve its functions and resources, becoming a platform for public education and a service system for lifelong learning. In this way, it will contribute to the transformation and improvement of Guangdong province."

The Guangdong Lifelong Learning Website is a multi-level public service platform open to all Guangdong citizens. It provides degree education, non-degree education, community education and recreational services, advocating the principal of "Learning for all, whenever, wherever".

The Guangdong Lifelong Learning Website is the result of a close collaboration between Guangdong RTVU and the Guangdong branch of China Telecom. Thanks to its high quality resources, the website is capable of supporting vast numbers of registered users and simultaneous online users who are all posting information at the same time. Over 8,000 free courses are already available online and this number is expected to reach 10,000 by the end of the year. The website incorporates a number of different sections, including the Standardization School, Cultural Industry School, Corporate University, Community Education and New Rural Education sections, providing online support for learning institutions. It also aims to explore new service patterns based on resource sharing, such as the "curriculum supermarket" and "learner's club". In addition, the website has developed specialized training programmes that cater to the needs of the market, including non-degree continuous education.
By Ye Fang, Guangdong RTVU