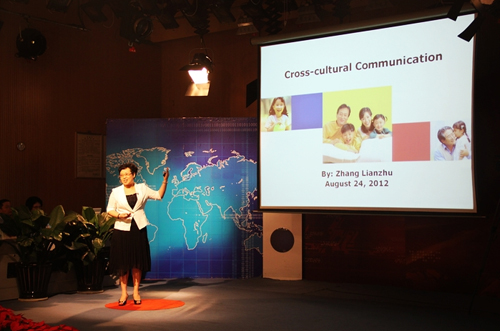 Recently, the first Micro-course Teaching Competition held by Fujian RTVU came to an end. Seventeen RTVU teachers from across Fujian province demonstrated their skills in the final competition and were awarded first, second and third prizes.

This competition required
that each teacher choose one course or one subject on his/her own and teach it live, on-site. Teachers were to use constructivist teaching theory to organize and present teaching material for online or mobile learning, suited to the characteristics of distance learners. The competition was open to more than 1,600 full-time and part-time teachers, and aimed to promote the micro-course teaching concept. Seventeen teachers were chosen to participate in the final competition.
In the final competition, teachers employed lively teaching forms, innovative teaching methods, and attractive courseware to show off their distinct styles and characteristics. They also stimulated audience members to explore new concepts and methods in distance teaching. After fierce competition, first prizes were awarded to Zhang Lianzhu (Sanming campus) for "Body Distance in Cross-cultural Interpersonal Communication", Huang Linhao (provincial RTVU) for "Techniques for Using Search Engines", and Yan Chunrong (provincial RTVU) for "Business Introductions in Basic Business English (1)".

The micro-course of Fujian RTVU is not a mere "miniaturization" of course material. It involves fully utilizing multimedia, the Internet, hyperlinks and interactive technologies to design and record courses. Its primary characteristic is that it meets the rapid transfer requirements of Internet and mobile terminals. The course is structured using topical modules whose contents are relatively complete and independent, and emphasize the integration of new academic knowledge with the students' life experiences. The diverse teaching methods can arouse the learners' interest in a short period of time. The micro-course is normally 15-20 minutes for one section. Fujian RTVU began to implement micro-courses during the second half of 2011. Currently, more than 60 teachers from the provincial RTVU have participated in the recording of micro-courses. They have produced nearly 200 micro-course lectures spanning over 60 subjects, with the total time exceeding 3,000 minutes.

In order to adapt to the fast-paced study characteristics of today's society and the "micro" era of Internet broadcasting, Fujian RTVU has launched innovative reforms of distance education since 2010, including "granular reconstruction", "miniaturization of video resources" and "implementation of micro-courses". In the spring of 2010, Fujian RTVU began "granular reconstruction" of video resources for certain courses. Teachers and technicians would convert a 45-minute course into several "granular" videos by segmenting the video into knowledge units and labeling the units, thereby enabling students to select units according to their needs. So far, 26 courses have been reconstructed and more than 1000 knowledge unit videos have been made. Later, Fujian RTVU began miniaturizing video resources for school-level outstanding courses, including Computer Application Fundamentals, International Trade and Practices, and Fujian Culture. This involved sorting the contents of the courses into different categories, and having teachers lecture on each individual knowledge unit for about 3-5 minutes. Although each knowledge unit is relatively independent, they are arranged into knowledge modules based on logical order. According to surveys on the usage of these outstanding courses, miniaturization of video resources increases accuracy of content, effectively addresses learners' questions, facilitates self-study, and is an effective medium for transferring resources in today's learning environment.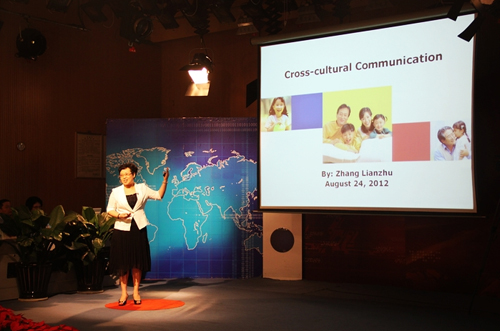 Zhang Lianzhu, the first prize winner, gives a lecture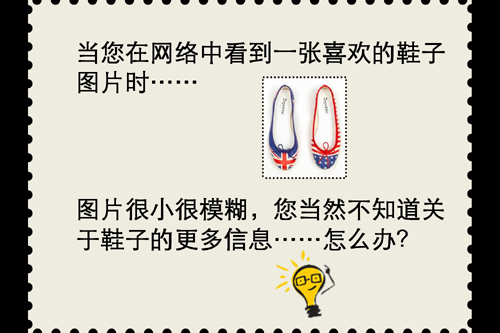 Huang Linhao's PPT of Micro-course "Techniques for Using Search Engines"
By Fujian RTVU