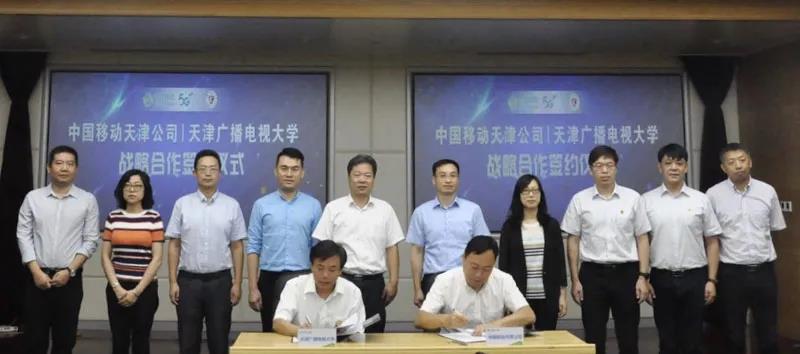 A ceremony to mark the signing of a strategic cooperation agreement on the innovative application of 5G + distance education between the Tianjin branch of the Open University of China (OUC) and Tianjin Mobile Communication Co. Ltd, China Mobile's Tianjin division, was held on 2 September 2020.
The president of the Tianjin branch, Zhang Zongwang, vice president Liu Jinming, and chairman Cheng Wei and deputy general manager Xu Min from Tianjin Mobile Communication Co. Ltd attended the signing ceremony.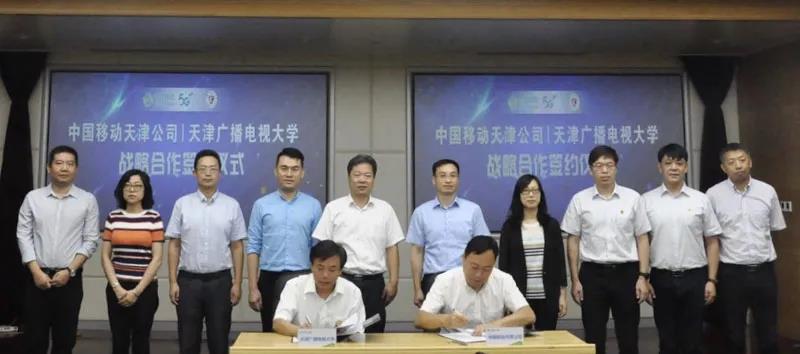 Cheng Wei introduced cases studies of Tianjin Mobile's application of 5G + smart education and expressed the willingness to further cooperate with the Tianjin Branch. Zhang Zongwang expressed his appreciation for the outstanding achievements made by Tianjin Mobile in the construction of a 5G network. He hopes to continue to expand the Tianjin Branch's cooperation with Tianjin Mobile, innovate the school's education model, and strengthen the construction of local lifelong education universities and mobile phone terminal-based education, so as to realise collaborative development and integrated innovation.
By Tianjin Branch