On the evening of 7 July 2020, over 50 cars, trucks, and oil tankers and more than 180 people were stuck on a flooded highway near Meiling Forest Park in Wanli, Jiangxi Province. Two drivers were trapped on a dangerous section with a cliff on one side and a raging river on the other. At this critical moment, Xu Jixin, a full-time firefighter from Meiling Town fire station who was on the front line helping to rescue people stuck in traffic accidents, was swept away by a mountain torrent with his colleague Zhang Wuzhou.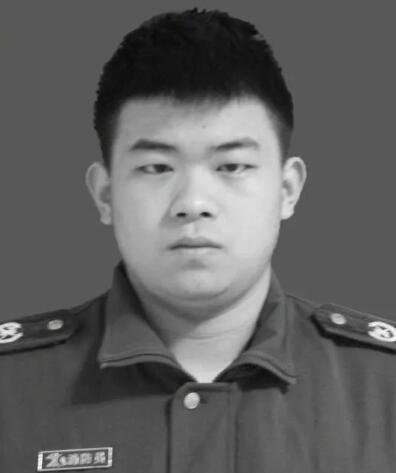 Xu Jixin, born in June 1999 in Meiling Town, joined the full-time fire brigade of Meiling Town government under the authority of Wanli in 2019. After becoming a full-time firefighter, Xu Jixin signed up for the Open University of China (OUC) as a student of business administration at the Nanchang campus of OUC's Jiangxi branch in autumn 2017.
According to relevant personnel responsible for the school affairs office of Nanchang campus, Xu Jixin's loyalty and dedication deeply impressed many people. He always worked hard both at his job and in studies, and the average score for all the courses he studied was above 75%.
Xu Jixin was just an ordinary student of the Jiangxi Branch, studying while working hard. However, he answered the call of his responsibilities and missions, and became a guard protecting the safety of people and vehicles passing by on the highway near Meiling Forest Park in Wanli. He fought bravely against the floods and made the noble choice to save others' lives with his own.
After Xu Jixin's death, the Jiangxi branch expressed their sadness and paid tribute to him as a hero. The Jiangxi Branch also called on teachers and students in the provincial radio and television university system to learn from Xu Jixin by performing their duties faithfully, making selfless dedications, and bravely taking on responsibilities so that they can become builders of the great rejuvenation of the Chinese nation.
By Jiangxi Branch