In order to enhance community education in Baotou, Baotou Radio and TV University (Baotou RTVU) has been building a three-level education system consisting of community universities, community colleges, and community schools in Qixian County.
Through the efforts of Baotou RTVU and Qingba Community, the opening ceremony of the Qingba Community School of the Baotou Community University affiliated with Baotou RTVU was held on the morning of April 26, 2019.
Director Wang of the Qingba community presided. Tian Jun, president of Baotou RTVU, and Li Qiang, secretary of the Party Working Committee, gave speeches at the opening ceremony. Qingba Community School teachers and nearly 40 students attended.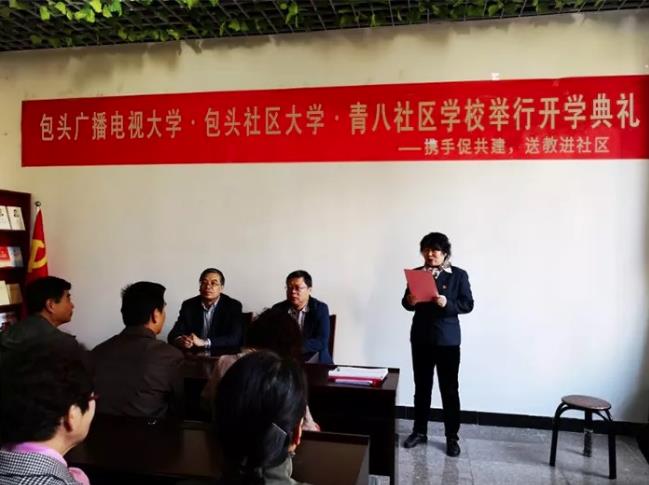 At the opening ceremony, Tian Jun affirmed the significance of running community schools and briefly introduced the progress the school had been making. He pointed out that Qingba Community School was the first of 13 pilot schools in Baotou city, and an important step toward realising the ideal of lifelong learning. Offering classes in vocal music and Mongolian not only utilises the educational resources of Baotou RTVU, but also caters to what community residents desire to study. Going forward, we should further strengthen the integration of Baotou RTVU and the community, and be innovative and creative in our approaches as we strive toward the goal of enabling anyone to learn anytime and anywhere.
Li Qiang, secretary of the Party Working Committee, communicated the value of local community schools in the lives of residents, and mentioned that the committee is mobilising the resources of Baotou RTVU on behalf of the school. He also expressed the hope that older residents would be active in its development.
Later, Li Li, director of the Community Older-students Department of Baotou RTVU, introduced the vocal music and Mongolian language teachers, and student representatives made statements.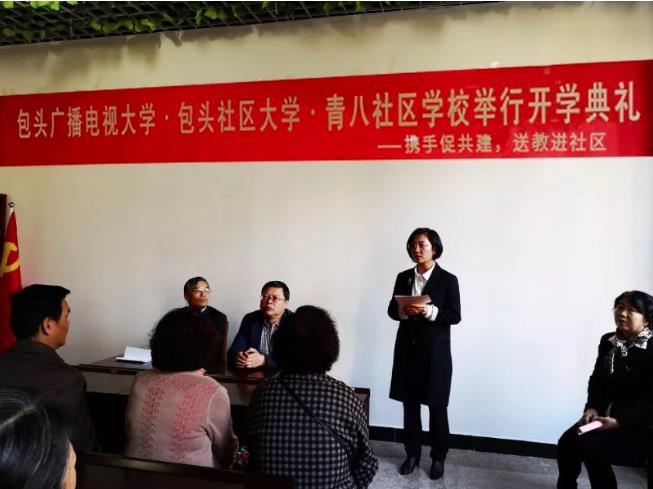 Baotou RTVU intends to continue developing toward greater integration of all members of society and the construction and sharing of high-quality education resources as part of the overall development of open education in our time.
By Baotou Lifelong Education