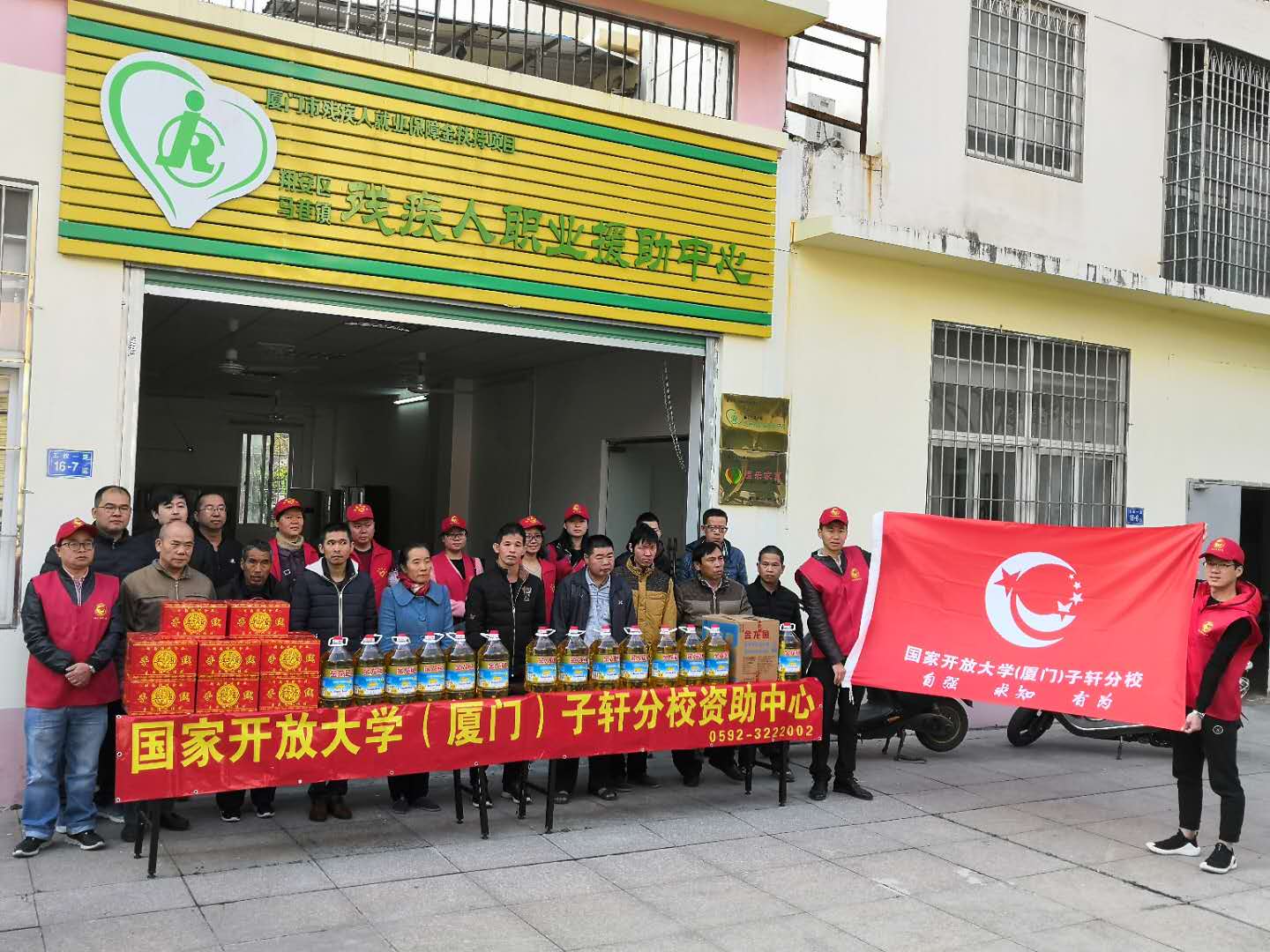 During Spring Festival, in order to help students with disabilities in the school enjoy a fun, happy festival, the Open University of China (OUC) Xiamen branch's Zixuan tutorial centre carried out fund raising and activities themed around "Caring for and sending warmth to the disabled during Spring Festival" with 28 student families who are particularly poor or have multiple disabled family members in Xiangan District, Xiamen.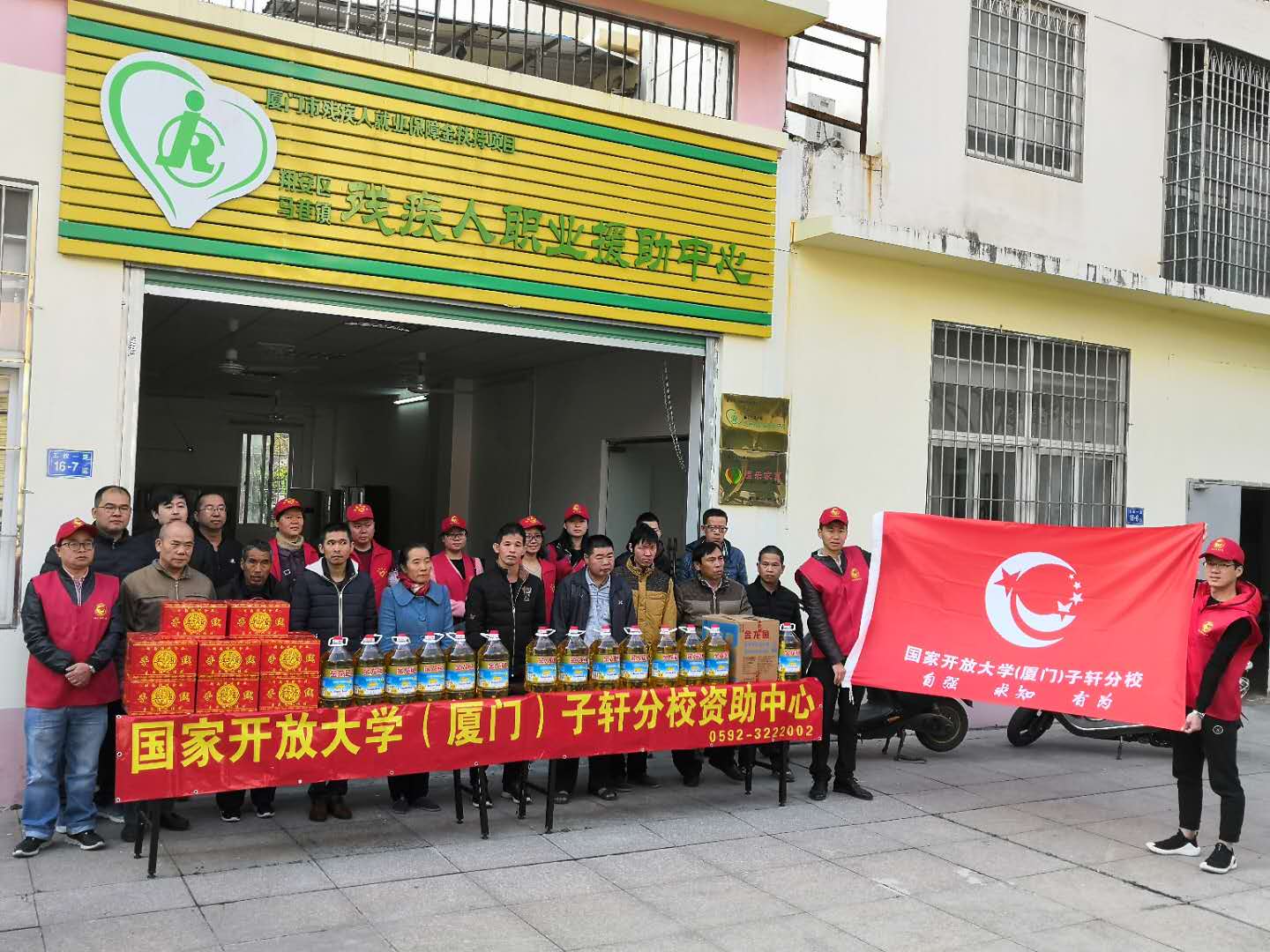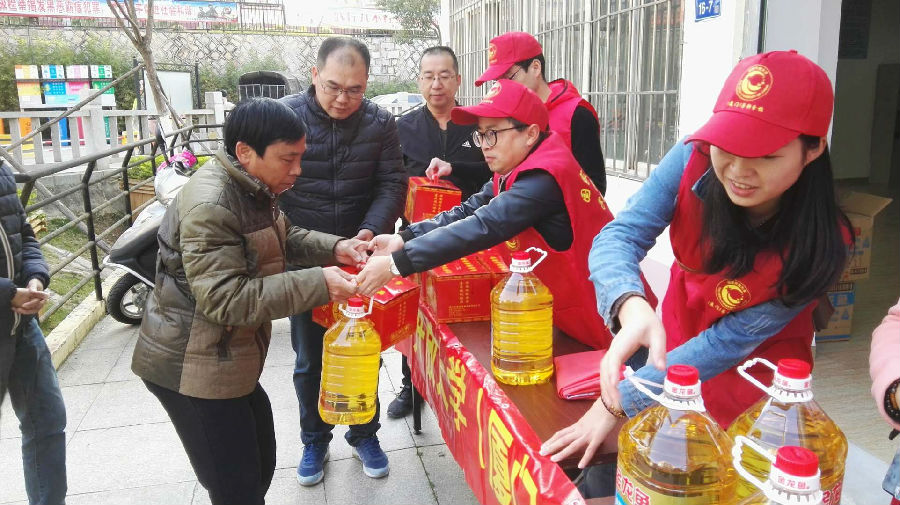 On 23 January 2019, Zhang Qing, principal of Zixuan tutorial centre, led a group of five people to visit the towns of Maxiang, Xinwei, and Neicuo in Xiangan District. They visited the homes of disabled people, bringing gifts such as rice, noodles, and cooking oil and offering new year greetings. The families were deeply moved and thanked the school and the government for their concern.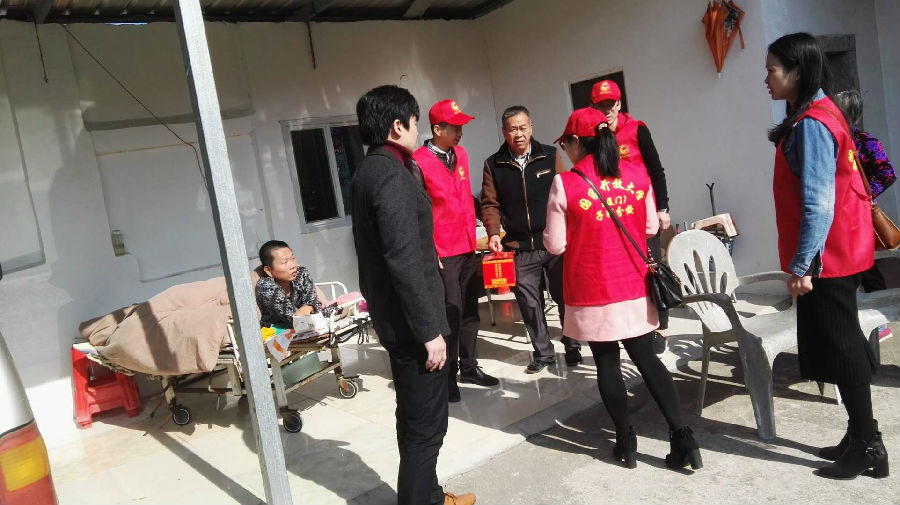 The Disabled Persons' Federation of Xiangan District greatly appreciated and fully supported this activity. In addition to the preliminary investigation, it also arranged for liaison officers f from various townships to help during the visit. When they got to alleys that were too narrow for cars, they used scooters. When even scooters couldn't make it on the rugged mountain roads, the group carried the gifts by hand so that no family would be missed out and every household would receive the new year greeting. The Disabled Persons' Federation in the district said that they hope to join the OUC Xiamen branch in participating in more public welfare activities for the disabled in the future.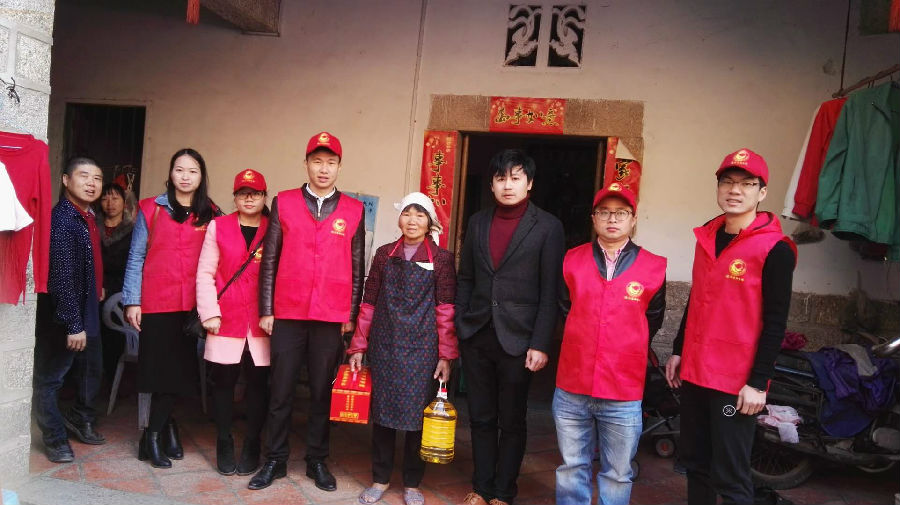 This is the first public welfare activity in the 10 years since the school started enrolling and training students with disabilities. It is aimed at families with disabilities who are living in extreme poverty and is funded by the tutorial centre. Zhang Qing said that in the future, the OUC Xiamen branch's Zixuan tutorial centre will design an implementation plan for activities that prioritise the "interconnection and joint construction of schools and enterprises." It will connect the manual manufacturing process of enterprises, identify opportunities for disabled people to make money at home, and call on enterprises and society as a whole to take practical action to care for and help disabled people, while encouraging disabled people to overcome their difficulties to the greatest extent possible by relying on both their own efforts and social assistance.
By Wang Songqing,Xiamen RTVU