Education Without Discrimination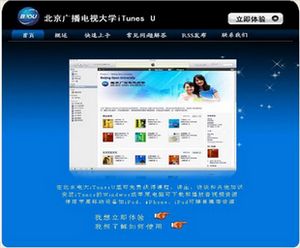 Beijing Open University (BJOU) has long sought new ways to better share education resources and further communication and cooperation in education. Now, working together with Apple, Beijing OU has joined iTunesU, officially making course resources available via iTunesU.
This online release provides courses in nine different categories, with a total of 255 teaching videos, with the aim of expanding multimedia education and realizing Confucius's "Education Without Discrimination". The goal is to allow more people to participate in and enjoy study.
The resources can be accessed at: http://itunes.bjou.org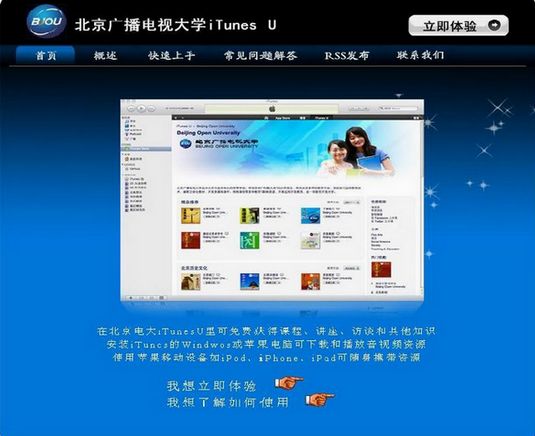 Learners can use Apple terminals to download resources and carry out mobile study. By September 19, there were 23745 visits to the webpage carrying the study resources provided by Beijing Open University. The number of downloads has already reached 23713. The number of subscriptions to the seeds of the resources is over 11400. This data reflects the popularity of the resources, encouraging the university to continue to make available more resources of such high quality.
Background Information:

iTunes U is an education service in Apple's online store. It provides visitors with free learning resources from famous universities from around the world, including Harvard, MIT, Oxford, Melbourne and Montreal. The number of downloads has exceeded 300 million, including 350,000 episodes of audio-visual resources. iTunes U has become the most popular online learning service in the world. 
By Tang Shiliang, Beijing Open University