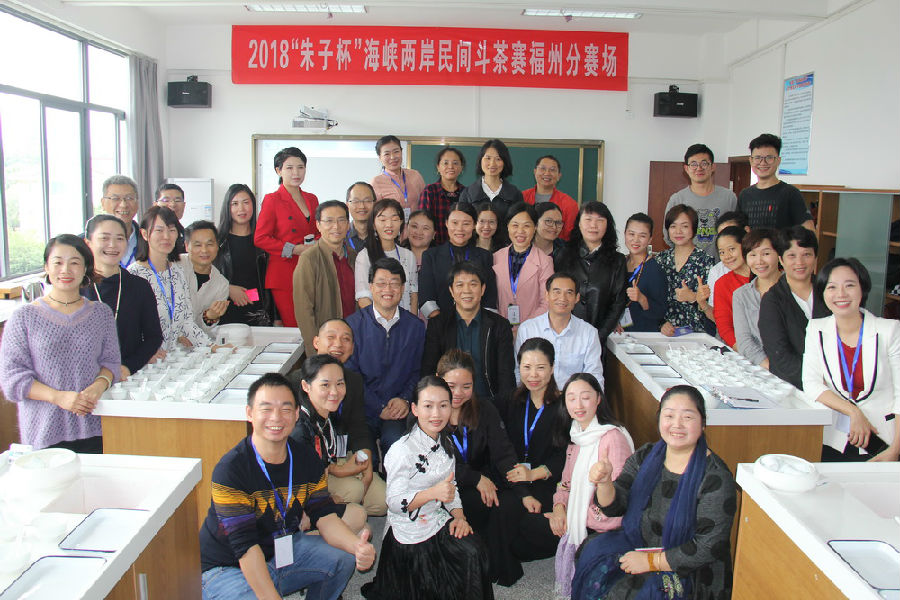 In November, tea lovers gathered together in the tea evaluation lab of Fujian Radio & TV University (Fujian RTVU) to celebrate the Fuzhou round of the "Zhuzi Cup" Cross-Strait Folk Tea Competition, an important part of the 12th Cross-Strait Tea Industry Expo happening from 14-18 November 2018.
President of Fujian RTVU Wu Guorong, deputy Communist Party secretary Ma Chengbin, and vice presidents Chen Zhanhong and Shen Guanghui appeared at the lab. They tasted and discussed the tea with teachers and students from the Literature and Economics School, as well as over 200 tea lovers from all walks of life.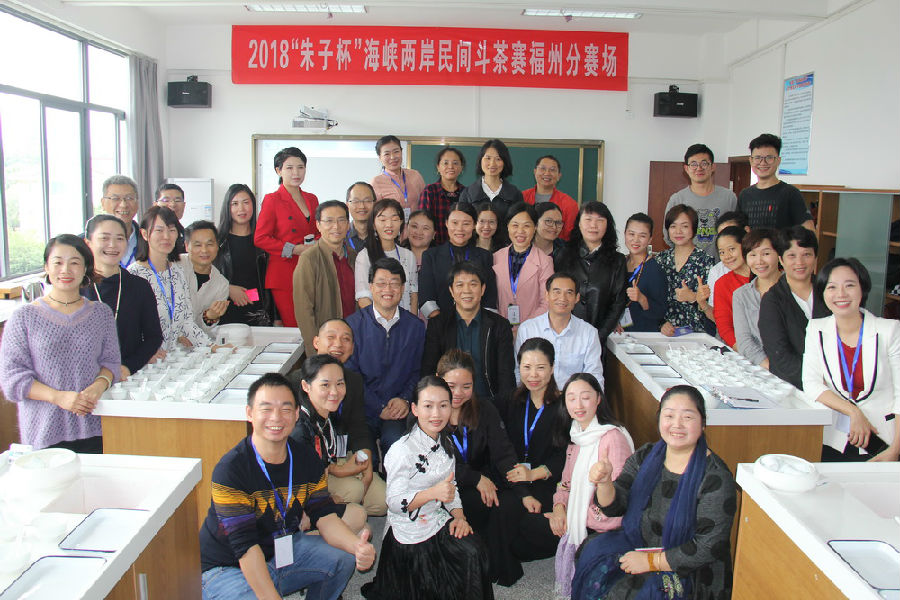 The competition lasted for five days and was primarily centred around four kinds of tea, Shuixian, Dahongpao, Rougui, and Mingcong. Tea lovers gave scores to over 500 samples based on their appearance, fragrance, colour, taste, and leaves. Outstanding tea samples were selected and their scores were sent to the main competition to be added to the final marks. The scores of the outstanding tea samples selected in Fujian RTVU were very similar to the final scores, with No. 103 Dahongpao winning the gold medal.

In order to successfully demonstrate the construction of the tea major at Fujian RTVU, promote enrolment, and expand social impact, the Literature and Economics School paid much attention to the competition, which was the sole round in Fuzhou. They held several meetings in order to put together the implementation plan. The professional schedule includes a pre-competition introduction to the evaluation technology and process, guidance on selection, and on-site consultation service for tea lovers. The tea lovers said that the competition was a perfect fusion of modern promotion technology, professional tea evaluation skills, and traditional culture tea competitions, and that they gained a lot from it.

Fujian RTVU created its major in tea art and marketing in 2013. Since then, the faculty has remained committed to spreading traditional culture and has carrying out teaching and research activities, and it has achieved good results. A few hundred graduates are now leaders among the Fujian tea industry and actively work in every field of the tea industry from growing to production and sales.
By Fujian RTVU