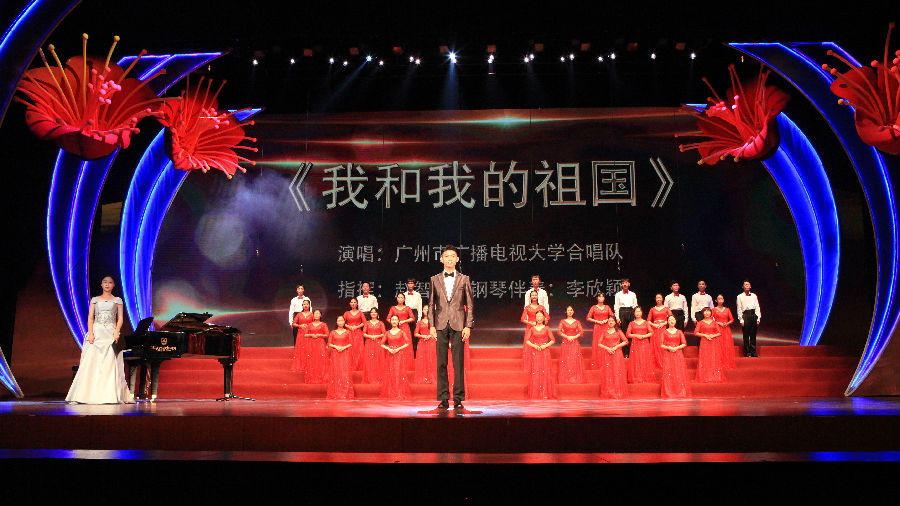 In order to fully implement and learn from Xi Jinping's thoughts on socialism with Chinese characteristics for the new era and the spirit of 19th National Congress of CPC, push the flourishing of the choral arts in Guangzhou, and spread positive social power, Guangzhou Xinghai (International) Chorus Festival • Talents Gala took place in Guangdong Performing Arts Centre on 18 October 2018.
It was held by the Propaganda Department of CPC Guangzhou Municipal Committee, Guangzhou Federation of Trade Unions, and Guangzhou Culture, Radio, Film, Television, Press and Publication Bureau. It was organised by Guangzhou Culture Centre, and supported by Guangzhou Chorus Association and Guangzhou Huicai Information Advertising Development Co. Ltd. Thirty two students from Guangzhou Radio and TV University (Guangzhou RTVU) took part in the competition.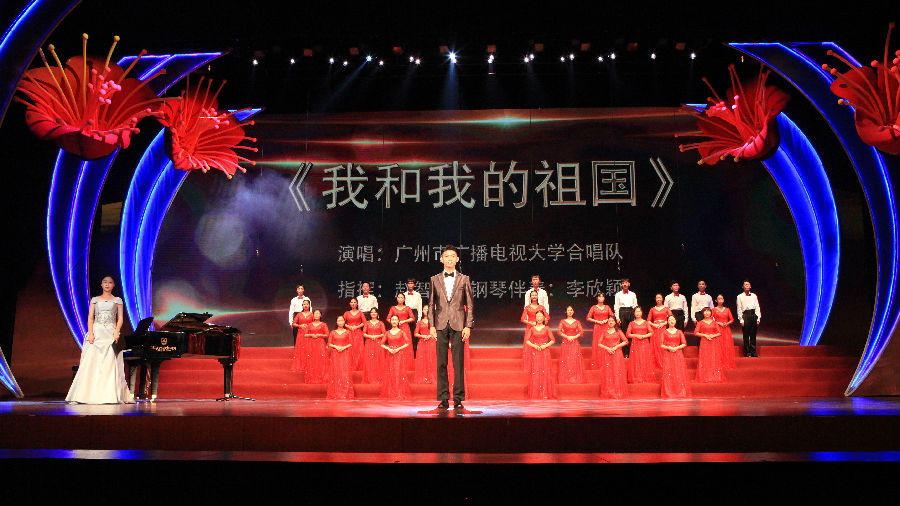 94 units were divided into five groups: senior, youth, disabled, higher education institutions, and adult. Thirty two students from Guangzhou RTVU in the higher education institutional group sang My Motherland and I, gaining recognition from the judges and winning the silver award.

By Guangzhou RTVU