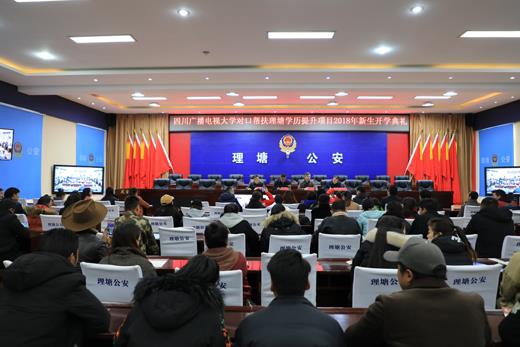 The 2018 opening ceremony for the Education Improvement Programme and a donation agreement (signing) ceremony were held on 13 October 2018 at Sichuan Radio and TV University (Sichuan RTVU), a partner aid unit for poverty alleviation in Litang County in Sichuan's Ganzi Tibetan Autonomous Prefecture. Sichuan RTVU is committed to alleviating poverty in Litang through "education, industry, and care."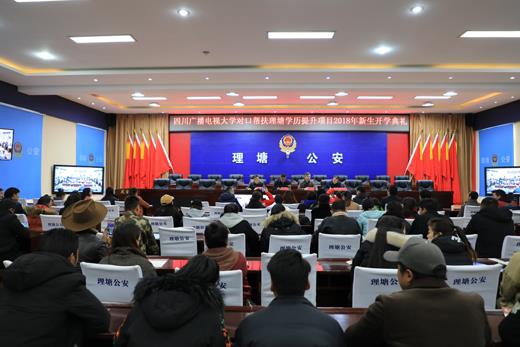 "The education improvement programme for grassroots cadres and registered poverty stricken families that have filed for poverty alleviation in Litang County" is a poverty reduction programme implemented by Sichuan RTVU in Litang County from 2018-2020 with admission taking place every July and August. The project is targeted at poverty stricken households that have filed for poverty alleviation, grassroots cadres, and people working in government institutions. Every year, 80 students from the junior college programme are admitted to the undergraduate programme free of charge. Support is given to the education improvement project from the three aspects of fund guarantee, educational system operation, and teaching model optimisation. It is conducive to cultivating a new batch of capable professionals who will stay in their jobs and play a role in grassroots communities thanks to a strong command of policies and poverty alleviation skills and rural vitalisation in Litang.

Mangkang Viilage in Litang County's Cunge Township has been targeted to be lifted out of poverty with the help of Sichuan RTVU. Mangkang Village has harsh natural conditions and scarce resources. Furthermore, the villagers have low literacy and depend on single-product economic development. To help the village successfully get out of poverty by 2019, Sichuan RTVU has established partner assistance relationships with poor households through the joint construction of Party branches and has decided to donate CNY 320,000 to fund industrial development in Mangkang Village. This fund will help build a vegetable greenhouse complex for Maji Ami Garden Farm and to develop the collective economy of the village. Poverty alleviation should reach those who truly need it and deliver genuine outcomes through dividends from the collective economy, finding jobs for some poverty-stricken households, and giving free cultivation technology training to farmers.

In order to maximise its support for Litang's industrial development, Sichuan RTVU has purchased CNY 364,000 of poverty reduction products with the identification of "Sichuan Poverty Alleviation" in Litang County. Rather than simply donating the money, in this way, the farmers are guaranteed income from cultivating crops and raising animals. The RTVU is committed to the long, stable development of industries in plateau regions alongside the increasingly known popularity of Litang's green pollution-free products.
Reprinted from www.newsc.org