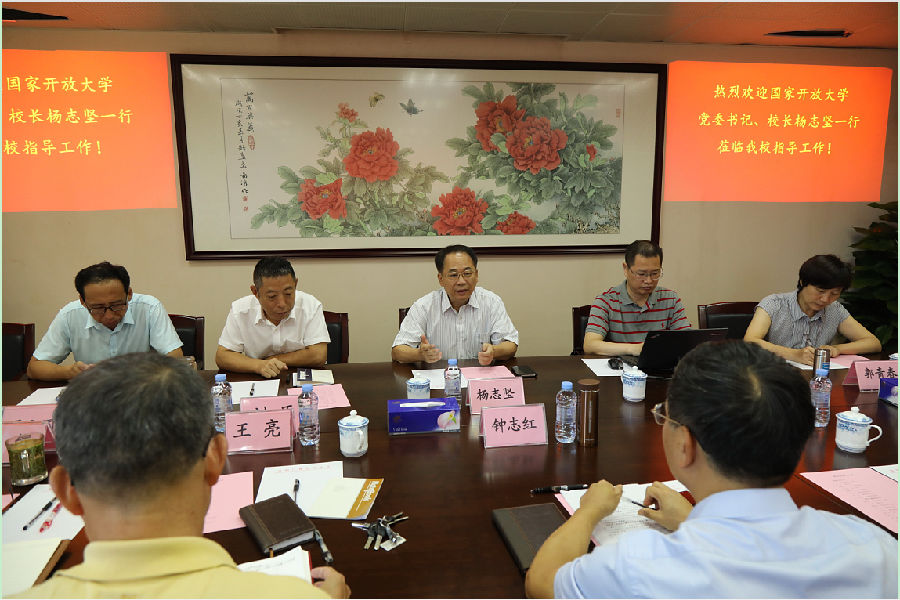 On 24th August, 2018, a delegation of 8 people from the OUC, including Party secretary and president Yang Zhijian and vice president Liu Chen, went to Shenzhen RTVU to provide guidance. Party secretary and president of Shenzhen RTVU Zhong Zhihong, vice president Wang Liang, secretary of the Discipline Inspection Committee and vice president Hu Xinsheng, as well as other department heads, joined them and exchanged views.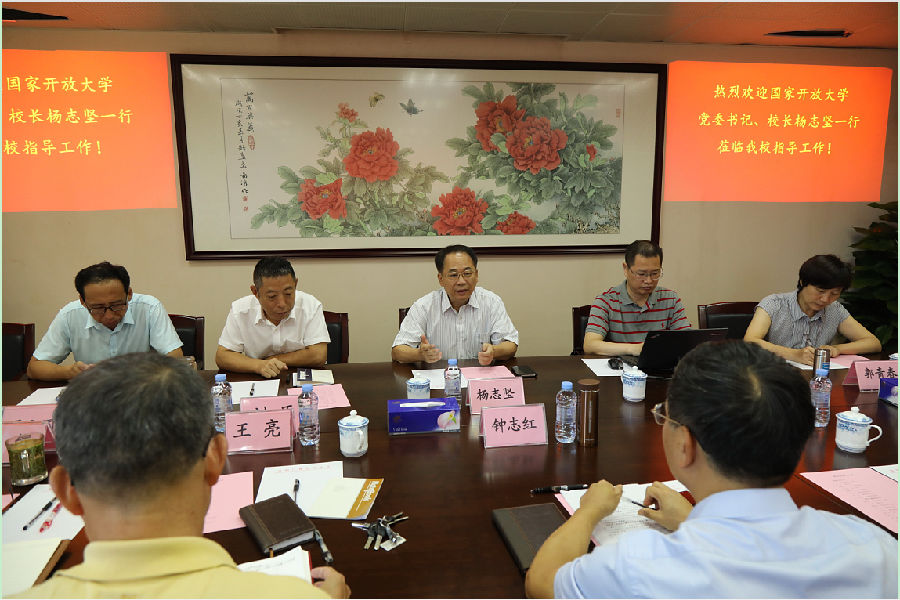 Zhong Zhihong introduced the situation of Shenzhen RTVU in terms of reforms, team building, teacher training, enrolment, and education for the disabled in recent years. He presented the work in terms of goal (building a first-class open university), areas of development (talent, quality, and core competitiveness), and advantages (talent, subjects, resources, technology, system, and services). He expressed a desire to strengthen bilateral cooperation and undertake collaborative innovations.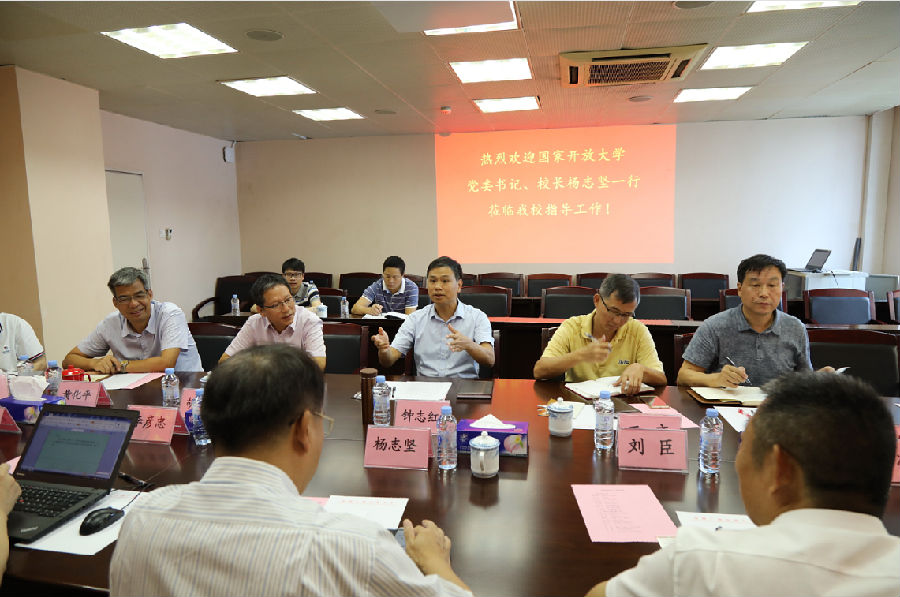 Yang Zhijian spoke of the recent achievements of Shenzhen RTVU in reform and teacher training. He pointed out that it has striven to meet the needs of a developing city through innovative development. Shenzhen RTVU is an indispensable part of lifelong education and adult higher education, and is at the forefront in the national open-university system. The OUC is full of confidence in the development of Shenzhen RTVU, and willing to provide support and assistance in terms of subject and resource construction, transfers from junior-college to undergraduate studies, the credit bank, course registration, and education for the disabled. He expressed the hope that Shenzhen RTVU could continue to follow the pioneering spirit of the special zone and develop high-end education and skills training, striving to blaze a new path for the open university in the new era.

Wang Liang and Hu Xinsheng had an in-depth exchange with Liu Chen on the collaboration process. The Teaching Affairs Department, Enrolment and Student Affairs Department, School of Continuing Education, School of Education for the Disabled, and Open Vocational School of Shenzhen RTVU were linked with the OUC Department of Business Development and Educational Cooperation, Academic Affairs Department, Experimental School, and Department of External Education and Professional Training.

By Shenzhen RTVU