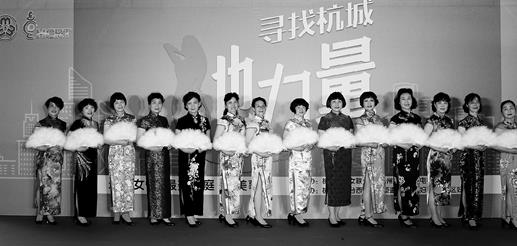 Hangzhou RTVU for Older Adults was founded in September 1998, and now has one demonstration-teaching site and 8 affiliated teaching sites.
RTVUs for older adults have been set up in 13 districts, counties and cities, and and are managed by 3 administrative committees. In the townships and villages, there are 2,987 teaching sites (classes) for older adults; more than 300,000 students are registered, and more than 3 million have graduated in the past. Average annual enrolment exceeds 10% of total enrolment. This is a true "university without walls", and has received high praise from its students.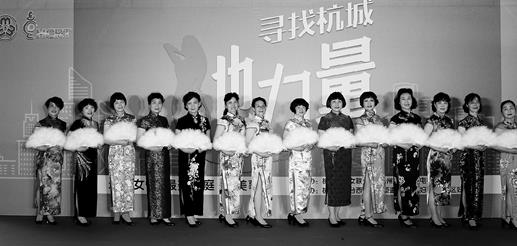 Fashion Modeling majors at the Hangzhou RTVU for Older Adults participating in televised activities

In recent years, the Hangzhou RTVU for Older Adults has implemented a "multi-featured teaching method" that integrates TV, the internet, and face-to-face teaching, building a modern and diversified educational system for both urban and rural areas.

In August 2013, Hangzhou RTVU for Older Adults established a municipal-level demonstration-teaching centre in the Jianggan Cultural Centre (Jianggan District Activity Centre for Older Adults). It now offers nearly 30 courses on mobile-phone use, photography, dance, music and ceramics, totaling more than 60 classes for nearly 3,000 registered students. In particular, training in the use of smart phones has been offered in over 260 sessions to nearly 16,000 elderly people.
To expand its distance education via TV and the internet, in 2017 Hangzhou RTVU for Older Adults began collaboration with Huashu Digital Television and other organisations on a free high-resolution, on-demand distance-education show that is convenient for the elderly because of its large fonts and carefully thought-out content. Through the WeChat public account of the Hangzhou Old Age Working Committee Office, Older adults are able to order courses for free on their smartphones.

To expand its offerings to older adults, and with the support of the Chinese Chess Institute (Hangzhou Branch), the Xiling Printing Agency, and other organizations, Hangzhou RTVU for Older Adults set up the Tianyuan Campus, mainly to provide small-class teaching. It has also collaborated with the Zhejiang Open University for Older Adults (Zhejiang RTVU) to provide distance education for the elderly in Hangzhou.

Furthermore, the university has worked with provincial and municipal universities for older adults, activities centers for older adults, and other units to set up a lecturer group consisting of more than 50 famous teachers. While making this group available at branches in Yuhang, Gongshu, Tonglu, Fuyang, Jiande and other districts, counties and cities, the university provides menu-based teaching services for townships and villages, effectively enhancing teaching resources at the grassroots level.

Hangzhou RTVU for Older Adults promotes the idea that "one is never too old to learn". Shangcheng RTVU for Older Adults has mobilised community-college resources for home-based training of elder-care workers, while Xiacheng RTVU for Older Adults has collaborated with specialised schools in the district to set up "happy old age" and other courses, and Lin'an RTVU for Older Adults has organised a three-level teaching-management network for township and village branches.

Reprinted from Zhejiang Elderly Newspaper