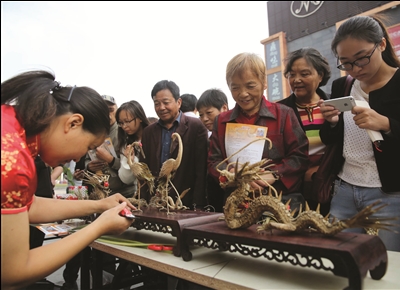 As a new provider of lifelong learning education for all citizens, Nantong Radio and TV University (Nantong RTVU) has recently shared educational resources with all citizens to develop three community education programmes: cultural heritage, volunteer service, as well as physical and mental activities. A series of bold, innovative concepts and practical initiatives put Nantong community education at the forefront of development.
Cultural Heritage, Volunteer Service, Physical and Mental Activities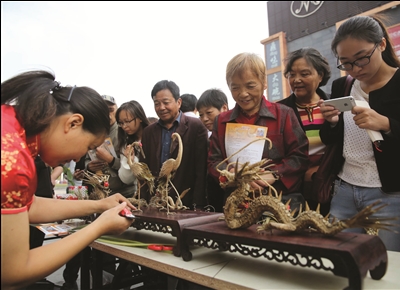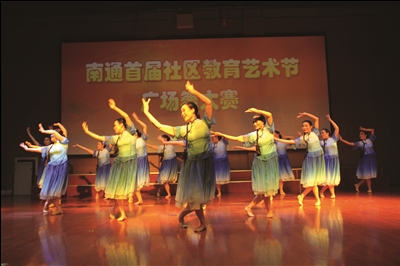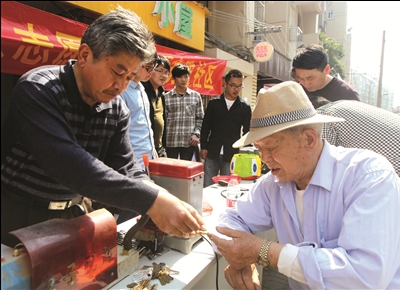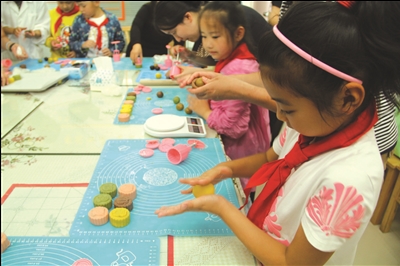 Cultural heritage to enhance residents' quality of life
Developing a community culture is the foundation for building a harmonious community. The level of community culture and the quality of residents' lives are important indicators of the levels of civilization and development in a community. They also contribute to enhancing a city's image. To achieve this, Nantong RTVU improves residents' quality of life through courses, activities, and projects.
Sending professional teachers with comprehensive, strong business capabilities, and strong teaching skills, as well as delivering courses to a community, creates a learning environment. Courses include economy, law, science and technology, folk customs, culture, and other categories, with content covering pension and social security system construction, computer and network application, appreciating ethnic musical instruments, modern social etiquette, local customs, and more. The content is close to peoples' daily life and presented in vivid, interactive forms. Nantong RTVU holds more than 600 activities for various courses each year, serving tens of thousands of community residents.
Carrying out special activities promotes cultural heritage. A project to "Bring intangible heritage into the community" brought paper-cutting, palm fiber knitting, and folk dough statues, integrating culture and recreation, and winning great popularity with the residents. A "bringing science into community" project held a series of public welfare and mass popular scientific activities that have expanded residents' knowledge. The "bringing national reading into the community" project arranged a series of activities, including reading salons, talks by famous lecturers, parent-child reading salons, and professional training, as well as establishing a poetry club, reading group, and other reading communities, all to build a "scholarly Nantong."
Expanding diversified education to carry out citizen training. Quality training for new citizens was carried out in the new type of community located in both Zhuhang and Guanyinshan, Nantong. The training involved popular scientific knowledge, finance and investment, vocational skills, legal knowledge, social etiquette, and more. The training aims to help new citizens familiarize themselves with the rules of urban life, adapt as quickly as possible, improve the quality of urban life, and enhance citizens' sense of belonging to, identity with, and sense of responsibility to the city. 
Volunteer services lead socialization 
Nantong RTVU targeted empty nesters, left-behind children, Tibetan students, and needy workers as central components in a community education socialization project. Nantong RTVU took the initiative to deepen volunteer services, promote moral development, and provide strong spiritual support in the cultivation and practice of core socialist values.  
In October 2014, the "10,000 youth volunteer in community" activity was initiated by Nantong RTVU and jointly carried out by Nantong Municipal Committee of the Communist Youth League and other universities. Dozens of university student volunteer teams were organized that provided residents with a wide range of location-specific community services and raised the bar for voluntary service city-wide. The "Xiaochen service team" was named a "National May 1 Labor Medal" winner, while a worker in Nantong RTVU's logistics office, Chen Jianzhong, provided critical household appliance maintenance and assembly services to community residents once a week. These services were welcomed by the community and received high praise. The volunteers are stars among community volunteer service organizations. "Xiaoting youth volunteer service team," named by Volunteer Zhao Xiaoting, set up a cooperative partnership with "4:30 school" in Rengang community, helped "kangle class" of Hongqiao No. 2 School, dispatched teachers to "Hope Coming" in Hongqiao community, and provided donations to ill and mentally retarded children. They were awarded "Nantong's 36th Highly Esteemed Behavior" award for their deeds. Nantong RTVU's Youth League Committee was also awarded the "National May 4th Red Flag Youth League Committee."
Physical and mental activities to enrich recreational life 
Ensuring community residents have colorful recreational lives has always been a primary concern among Nantong RTVU education workers. To enrich residents' spiritual lives, the school launched projects facilitating "celebrity studios in communities," "constructing a community education cultural experience centre," and "forming public literature and art teams." 
Hiring social celebrities to set up community studios. To date, Du Juan Guzheng Studio, Dahai Pottery Studio, and Sun Xin Calligraphy Studio were established on Rengang and Wenfeng streets. Advertising by celebrities convinced local residents to actively participate in the studios. Their skills were obviously improved and the studios received unanimously high praise. 
Integrating social resources to construct a cultural experience centre. Since 2014, Nantong RTVU has gradually set up community education experience centres and rooms at appropriate street offices. Studying traditional culture and facilitating residents' favorite projects are at the core of a platform providing learning, experience, and communication activities. The community education cultural centre on Xuetian Street has attracted residents to multiple projects, such as baking, calligraphy, ceramics, photography, flower arrangement, 3D printing, and wood-carving. 
Harnessing social talents to form all kinds of artistic teams. The school dispatched core teachers from the community education teacher bank corresponding with residents' special talents in order to establish art teams, such as drama, dancing, singing, recitation, etc. Teachers provide guidance to residents on a regular basis. In June 2015, under the strong support of the Municipal Party Committee's Publicity Department, the Bureau of Retired Veteran Cadres, Bureau of Education, Culture, Broadcast, and News, and two other departments, Nantong RTVU held the first community education arts festival. The festival lasted for half a year, holding square dance, chorus, and recitation competitions. Nearly five thousand people from more than 50 art teams in Chongchuan, Gangzha, and the development zone's street communities participated in the festival. Among them, the oldest contestant was 85 years old, while the youngest was 10 years old. Two generations on the same stage, the residents displayed their own splendid lives through joyful dance and song. 
Text by Zhao Beiwen, photograph by Xu Congjun, Nantong Daily