The OUC Serial Textbooks of Teaching Chinese as a Foreign Language, Journey through China (multi-lingual editions) has won the National Publishing Fund for the year 2008-2009. For trial viewing, please visit http://www.myechinese.org/Product/Detail.aspx?id=180.
 As an instructional film for teaching Chinese as a foreign language, Journey through China
serial textbooks (multi-lingual editions) specializes in introducing the Chinese culture to foreign countries. By adopting the approach of recording actual events and location shooting, the film selects the intensively-followed Chinese cultural issues, guiding the audience to the real cultural situation and disclosing the thoughts of the Chinese people and their spiritual outlook hidden behind different cultural phenomena from the perspective of westerners, foreign hosts and foreign interviewees. Through the views and accounts made by people of different backgrounds such as authorities, bystanders, and persons involved in certain cultural phenomenon, the same cultural event is told and interpreted from different viewpoints. Subtitles can be presented fully with six languages of Chinese, English, French, German, Spanish and Thai.
This set of textbooks are jointly designed and produced by the domestic Chinese experts, experts in teaching Chinese as a foreign language, overseas intercultural communication experts and television production experts gathered by the Chinese Language Center of the Open University of China (OUC). They are published by the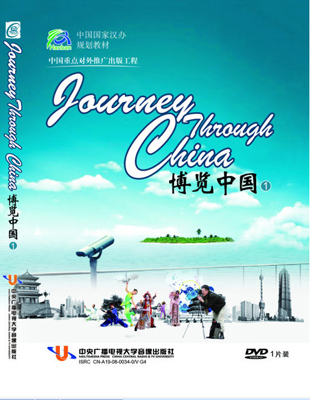 OUC Multimedia Press.
"The National Publishing Fund" has been set up by the State to encourage and support publishing excellent publications of common interest. The ones that receive the sponsorship are the excellent publication projects that adhere to the Party's publishing guidelines and policies and play an important role in enhancing the building of advanced socialist culture and promoting the harmonious development of economy and society, and the progress of civilization. The content of the publications covers a large scope of social and natural disciplines and is presented by various forms of media.
From the year 2008 to 2009, a total of 846 applications were submitted by 489 publishing houses. After a strict selection made by the Fund Management Committee, which was set up by the General Administration of Press and Publication, the Ministry of Finance, the Publicity Department of the Central Committee of the CPC, the Ministry of Science and Technology and the Ministry of Education, 227 publication projects from 189 publishing houses won the support of the National Publishing Fund.