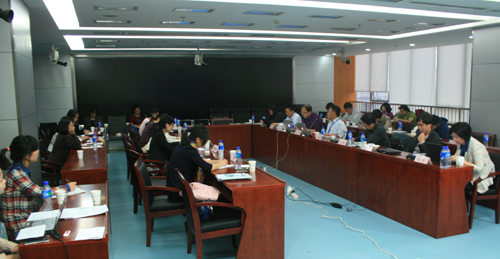 China Distance Education Young Scholar Forum, which took as its theme "MOOCs: Overturning and Innovation", was jointly organized by the magazine Distance Education in China and the Education Technology Research Institute
 of Beijing University of Posts and Telecommunications (BUPT). 11 young scholars from universities and education enterprises in China delivered their points of view.
Gou Xuerong, director of the Education Technology Research Institute and Feng Lin, the general editor of
Distance Education in China
hosted the forum. Yan Bin, vice president of the Open University of China (OUC) and editor in chief of
Distance Education in China
, and Yang Xiaotang, assistant to the OUC president, attended the forum. Nearly 30 staff from relevant departments of the OUC attended the conference.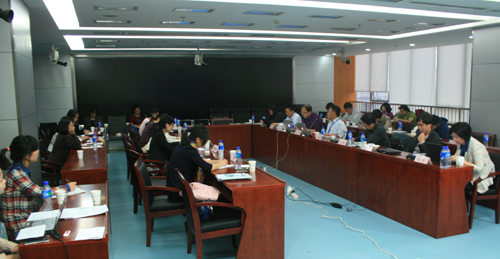 In recent years, MOOCs have become popular all over the world. After coming to China, it has drawn wide attention, and triggered all kinds of discussions at different levels. How to understand the connotations, characteristics, value and potential of MOOCs? What inspirations can MOOCs bring to us? What characteristics does MOOCs have in the teaching and studying mode, in its operating mechanism? What kind of impact will it have on the application of information technology in the education sector and the development of distance education as well as on lifelong learning? What kind of relation does the development MOOCs have to the construction of the grading of lifelong learning and the development of the education service industry? What kind of paths will it reveal in the industrial and commercial modes? In respect to Chinese educational reform, especially in higher education, what sort of influence will emerge? What new concepts and exploration space will MOOCs provide to the development of lifelong learning? As to the above questions, Li Qing from BUPT, Wei Shunping and Du Ru from the OUC, Jiang Fengguang and Wang Zhijun from Beijing Normal University, Li Fengliang from Tsinghua University, Zhang Kuiyuan and Feng Xuesong from Peking University, Zhong Hongtao from Minzu University of China, Jia Yimin from South China Normal University, and Wang Hairong from Open Distance Education Centre delivered academic presentations and carried out heated discussions with those present.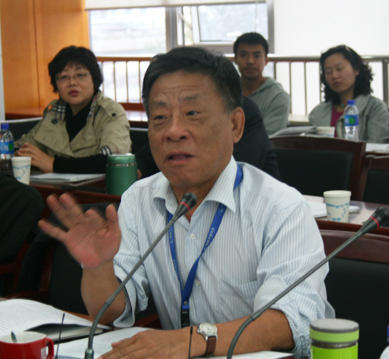 Yan Bing talked about five hopes about how the young scholars might promote education quality linked to the theme of the forum. First, responsibility. At present, the education research level in China still needs to be improved. Any change in the situation relies on the young academic to a large degree. We should have academic courage and dare to challenge the authorities and exploit advantages to the full and show characteristics. Second, focus on problems. We should emphasise awareness of the problem and have fewer "manufactured problems" and try to avoid overgeneralization, looseness and greed in academic research. Third, we need to pay attention to practice. Theories with Chinese characteristics can make use of international experience. However, we should focus on local practice. The research on theory is also itself practice. Fourth, we should pay attention to method. It is both important to promote new research methods and style, and to try to use old research methods in newly inventive ways. Fifth, maintaining the study environment. Currently, the academic ecology in China is far from ideal. Young scholars should be patient and keep to good academic procedures. In the present research on MOOCs, we should pay attention to cross-disciplinary and multi-perspective research, maintain academic rationality, and classify problems, grasp conflicts and research natural behaviours. 
By Zhao Xianghua, the OUC