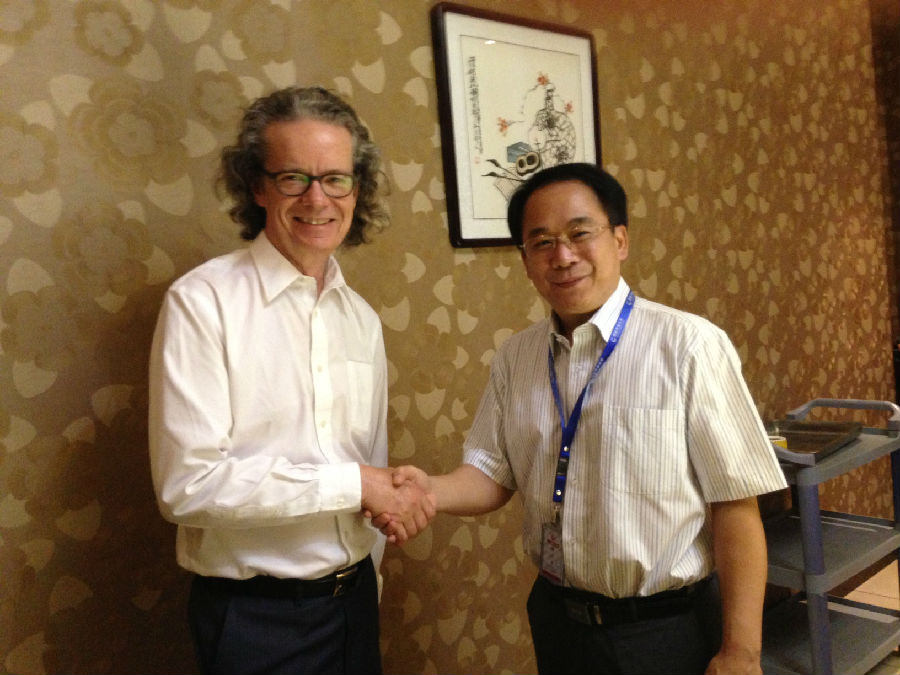 A Delegation from Canada's Thompson Rivers University (TRU) visited the Open University of China (OUC) on July 2, 2013. The delegation included Dr. Alan Shaver, president of TRU,
 and Ms Baihua Chadwick, interim associate vice president and CEO of TRU World Global Operations. Yang Zhijian, president of the OUC, and Zhang Shaogang, deputy party secretary of the OUC, welcomed the delegation.
The delegation visited the "From China Central Radio and TV University to the Open University of China" exhibition on the history of the OUC, along with another exhibition to demonstrate the OUC's achievements since its establishment in 2012. They paid special attention to the "Cloud Classroom" and "Five-Minute Lectures". They also visited the Learner Support Center, the Library and the Chinese Language Center. They praised the OUC for its success in integrating information technology and teaching activities.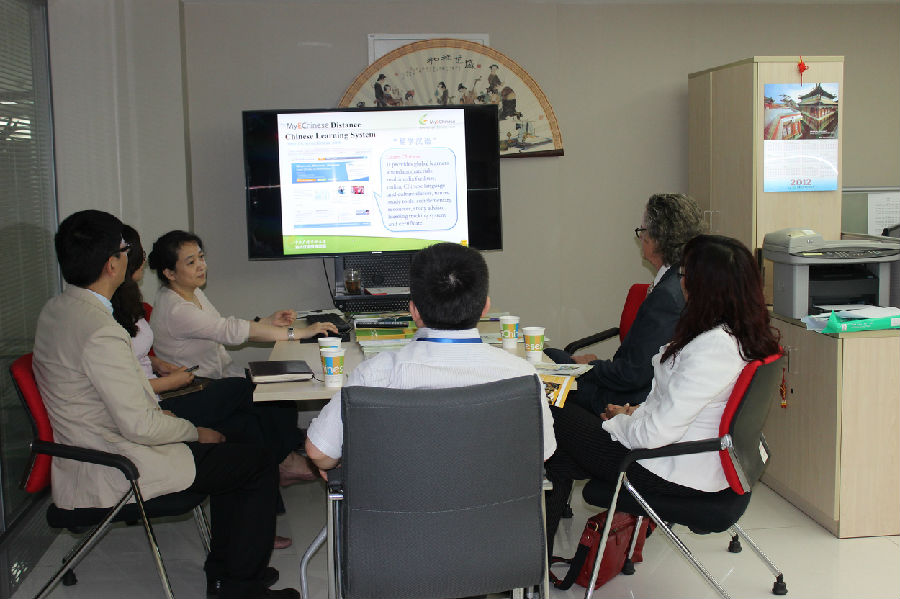 Zhang Shaogang and the other university leaders held in-depth discussions with the delegation. Zhang Shaogang suggested that the two sides should explore new ground for further cooperation in the following ways. Firstly, the two sides should exchange their experiences in the construction of a distance education quality assurance system. Secondly, the two sides should cooperate to develop courses of distance education and the application of new teaching technologies. In addition, the OUC will help TRU develop their Chinese course to promote the international expansion of the Chinese language. Finally, the two sides will work together to promote the development of the OUC-TRU Joint Research Centre and explore more cooperative research projects.
According to Zhang Shaogang, the OUC plans to send a delegation to visit TRU in the near future. He hopes that the two sides will be able to sign more cooperative agreements. In 2014, the OUC will send senior teachers to TRU to receive training on credit bank development, quality assurance in education, and the latest education technology. Meanwhile, the OUC will invite experts from TRU to lead its teaching activities and explore cooperative projects. Dr. Alan Shaver and Ms Baihua Chadwick agreed with Zhang Shaogang.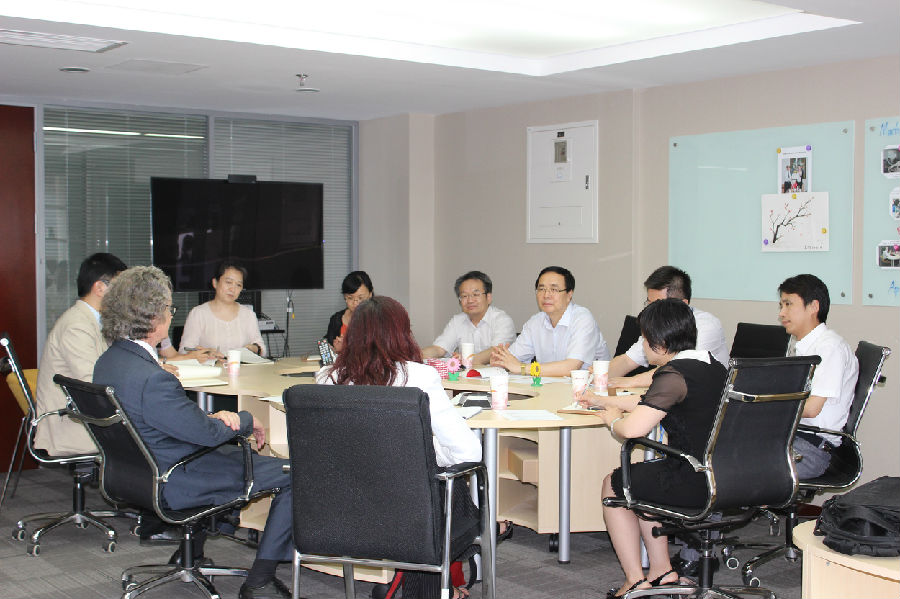 After a series of discussions, President Yang Zhijian also met with the delegation members. He pointed out that the two sides should seek common ground, exchange experience and deepen cooperation to promote common development, despite the differences in the development of open and distance education between the two universities. Dr. Alan Shaver and Ms Baihua Chadwick agreed to President Yang Zhijian's proposal and expressed their willingness to receive the OUC delegation.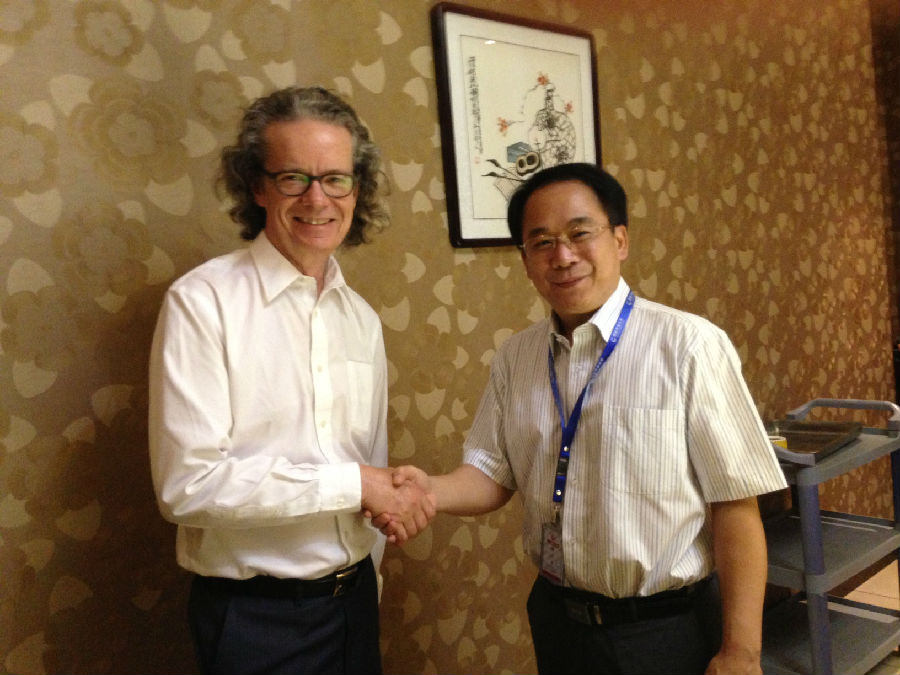 Founded in 1970, Thompson Rivers University is a comprehensive public university located in Kamloops, British Columbia, Canada. It has been awarded the authority to offer academic degrees and college diplomas in its own right. It offers students a range of more than 100 courses, including business, computer science, environmental science, tourism and fine arts. Its education quality is highly valued by the Association of Universities and Colleges of Canada, and the Government of British Columbia.